WTT Cambridge All Purpose Saddle for western tack
---
Ok! Bear with me, I'm kind of ******ed when it comes to English saddles and measurements. I have a black Cambridge saddle that comes with the girth, irons, and a blanket. I am going to take a picture with the measuring tape, so you can judge if I'm measuring correctly, but for now I have these to show. It's in very good condition with only a few little worn places. Nothing is torn or broken.
I am wanting to trade it for western tack. One ear headstalls, pads, halters, breast collars, etc. Love anything that is pink, lime, or baby blue/turquoise. Plain black things are good too, and zebra is awesome.
Basically taking offers right now, so don't be afraid to suggest things!
Would also trade for a western saddle in the 17 inch range.
Thanks!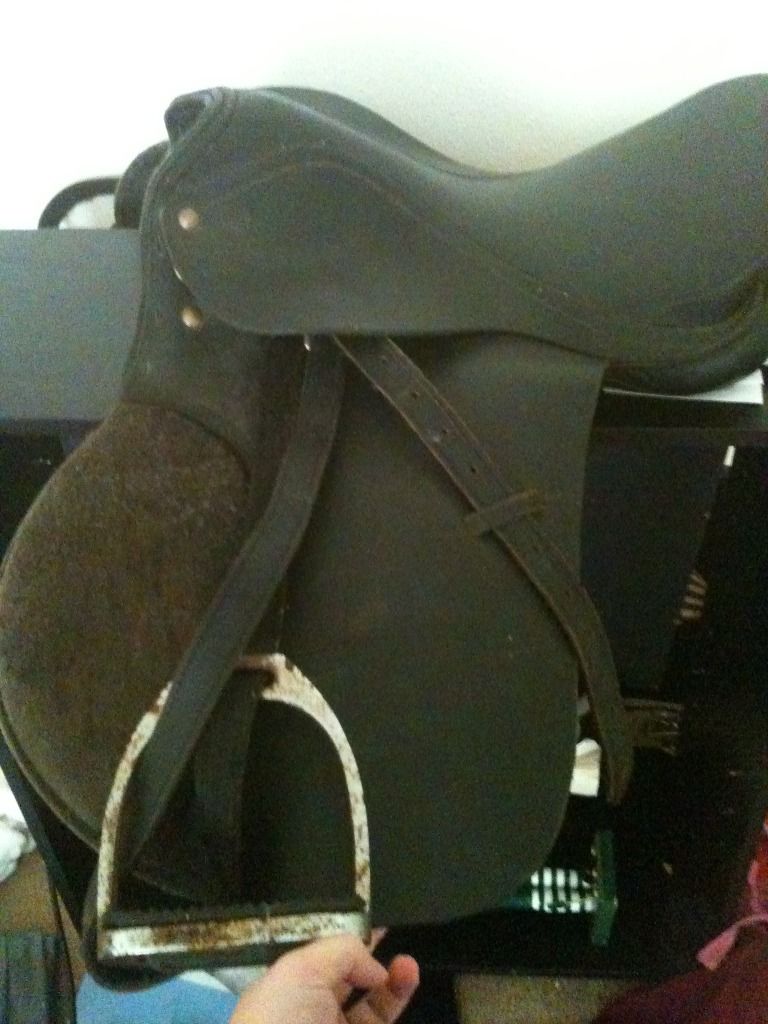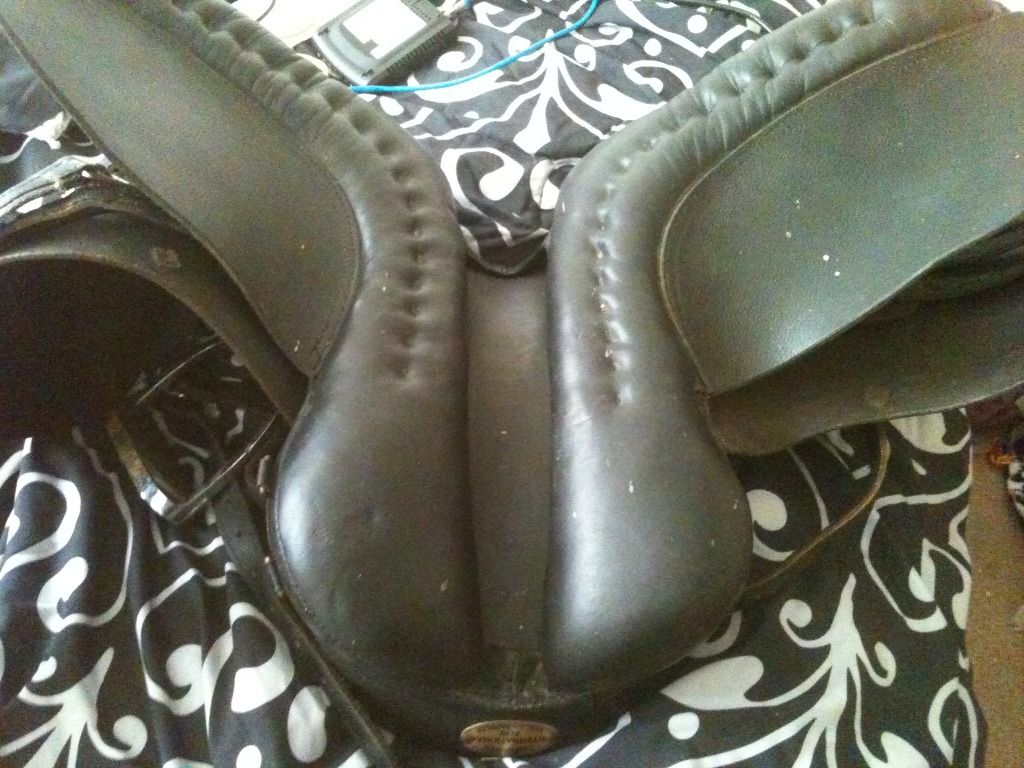 ---
Riding: The art of keeping a horse between you and the ground.
---
Last edited by ThirteenAcres; 07-21-2012 at

06:44 PM

.
Ok! Here are the pics with the measurements. I feel more confident that I did it correctly this time. My measurements are 18" seat and a 7" gullet.
Still wanting to trade or will take $150 for the package deal of everything via paypal. Buyer pays shipping.
Daughter colored on the measuring tape. lol And the little white flecks are just little things she's gotten on it. They came right off the saddle when I cleaned it.
---
Riding: The art of keeping a horse between you and the ground.