~Western horse tack in WA~
---
I made an updated list of the horse tack I have available. Shipping is no problem. I prefer to ship in flat rate boxes for the cost of shipping, and whatever fits in the box ships at that rate. Not much fits in the small, but the med-large fit quite a bit. Will post the other half tomorrow!
Showman reins. New, tooled. $25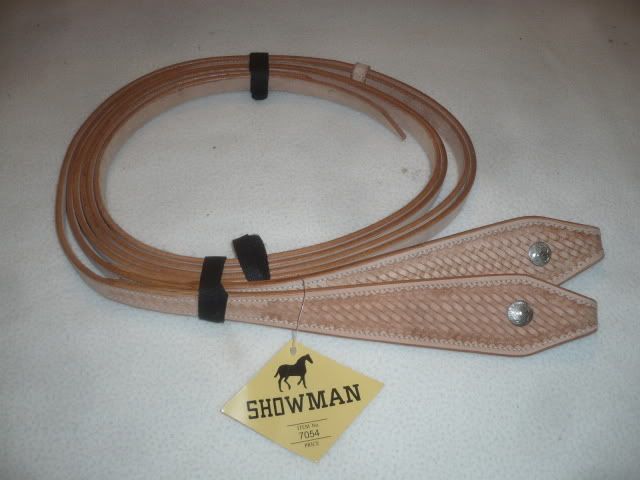 Very nice, thick quality split reins. $25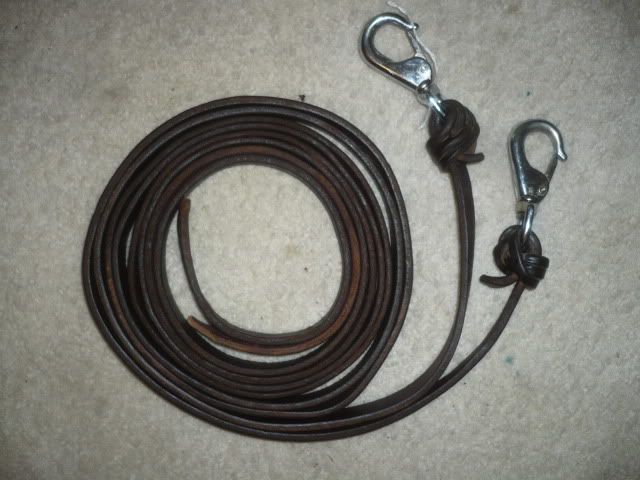 Circle Y split reins. Great shape. Brand on both tips of reins. $30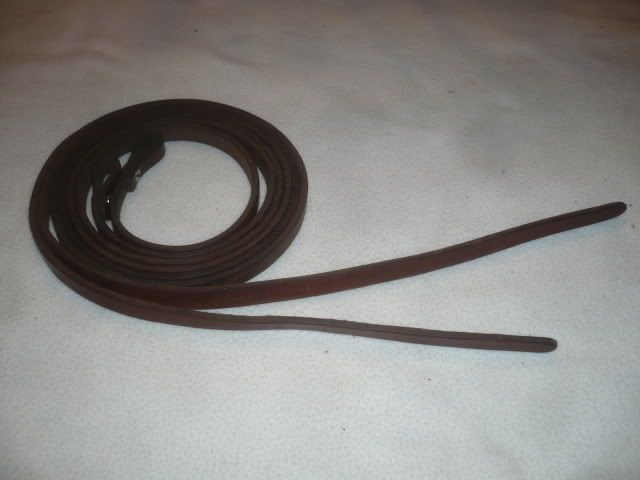 Nice set of romel reins. Soft supple leather thats flexible. $45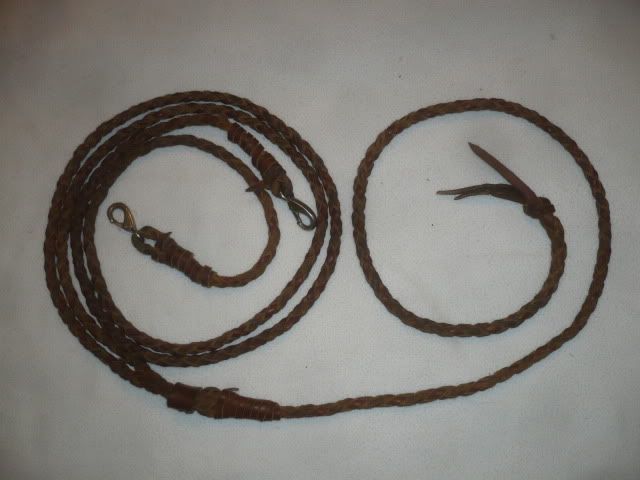 Nice braided leather clip on reins. $10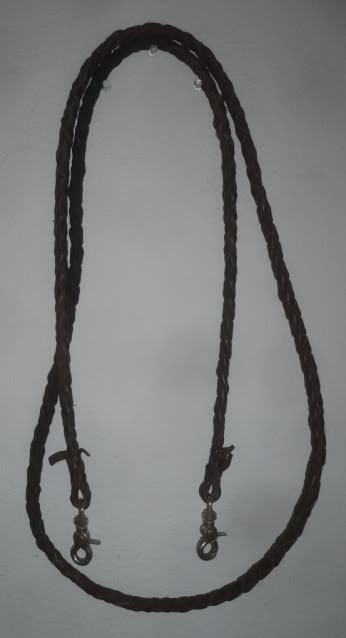 Leather split reins. $15
Very nice GM Tack brand headstall in great shape. Headstall only, no reins. $55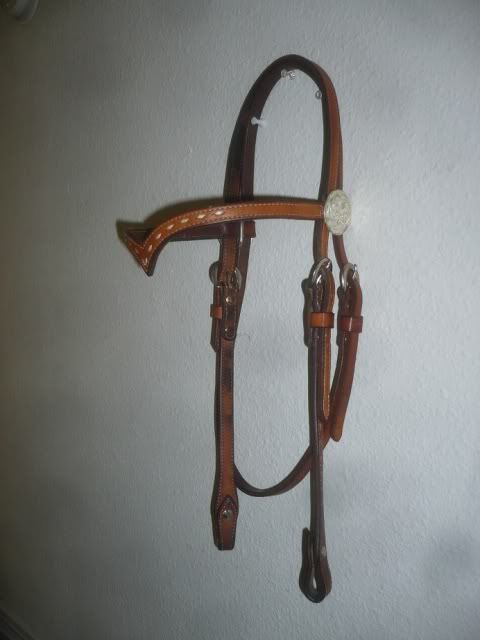 Kind of ugly nylon headstall but in great shape. $5/trade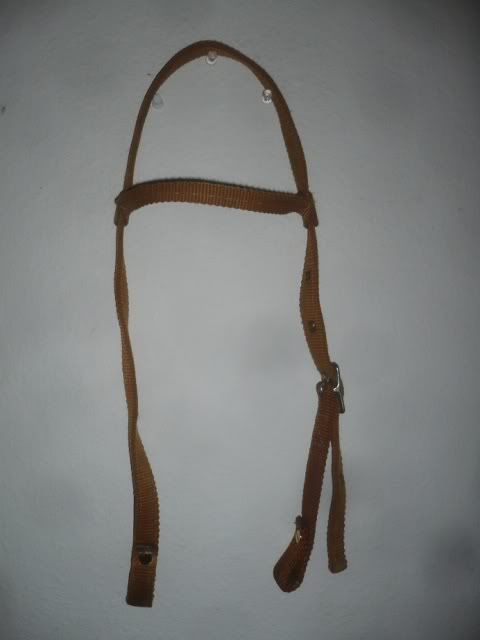 Nice Tuffy brand nylon tack set. Everything shown in pic. $50/obo/trade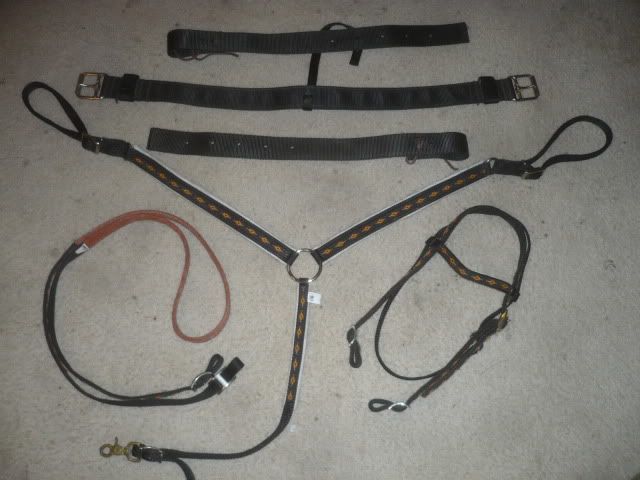 Leather breast collar. Was told its a Crates, but it looks a tad darker then I normally see them. Is used and shows some wear on the bottom piece of leather but still good to go. $35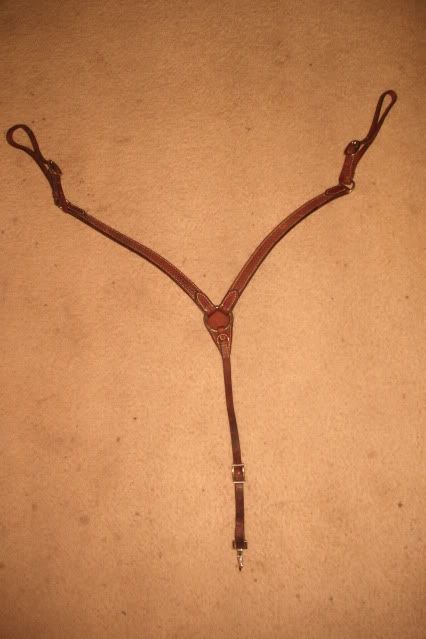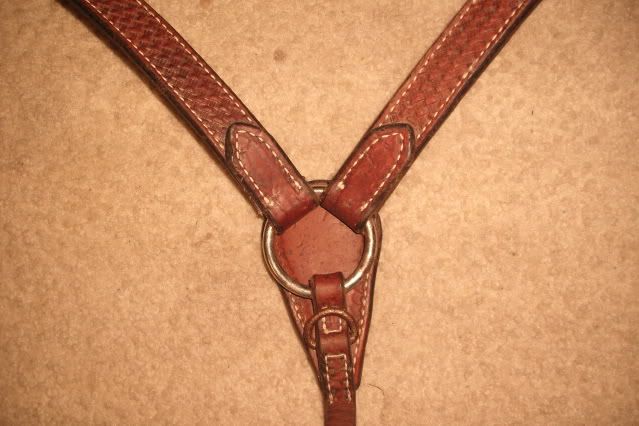 Parade style breast collar. Black leather. Leathers a little dry, I havent oiled it. Had sold on ebay buy non-paying bidder. $25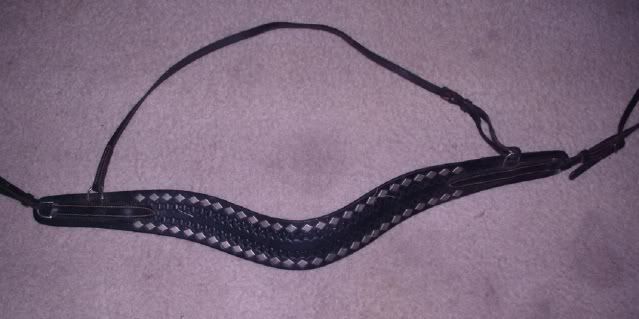 Nice used rawhide covered stirrups. $45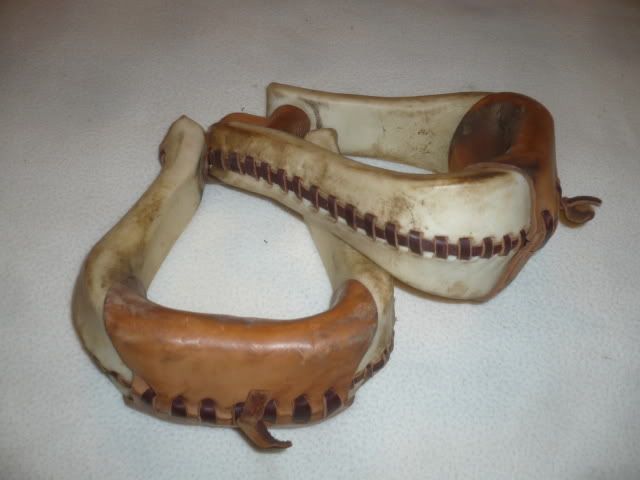 Heres the other half
Nose tie down and tie down strap. Both for $10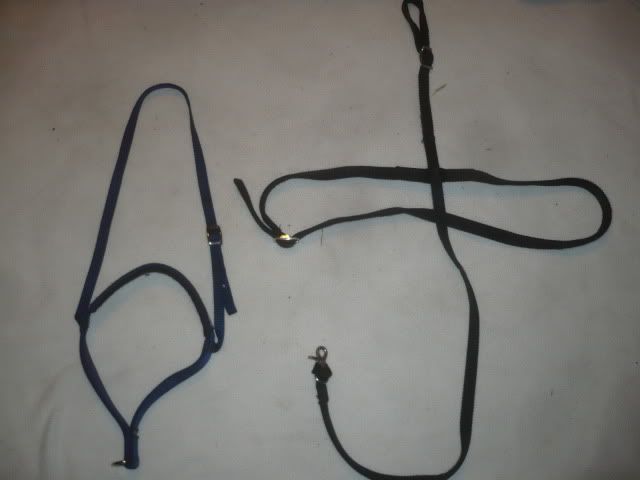 Used halters and leads. Sell ALL for $50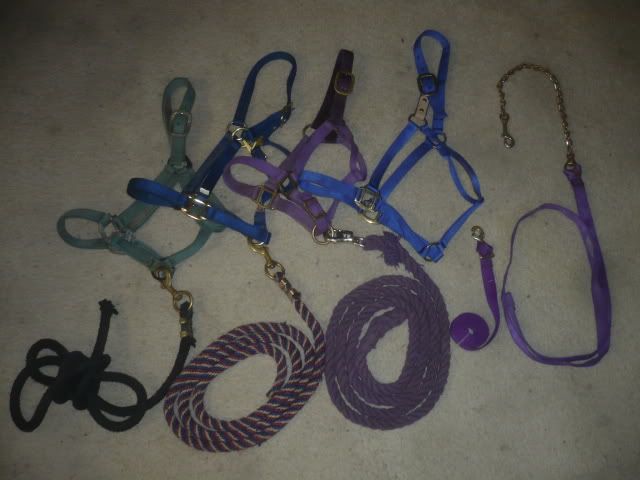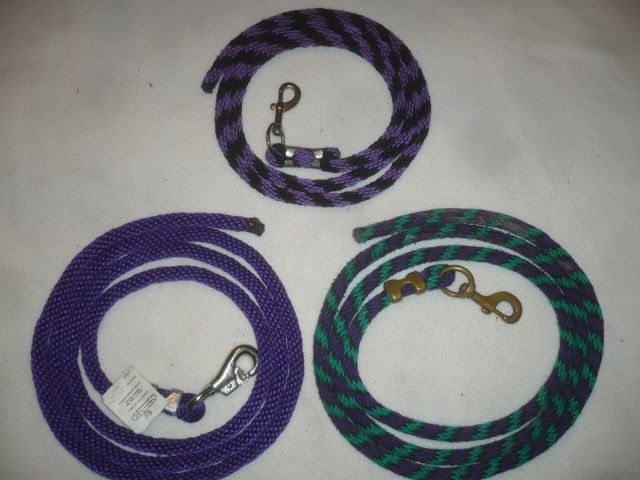 Spurs in great shape with new rubber piece that goes under the boots. Just needs new leather spur straps as the ones that came with it are in bad shape and need replaced. $20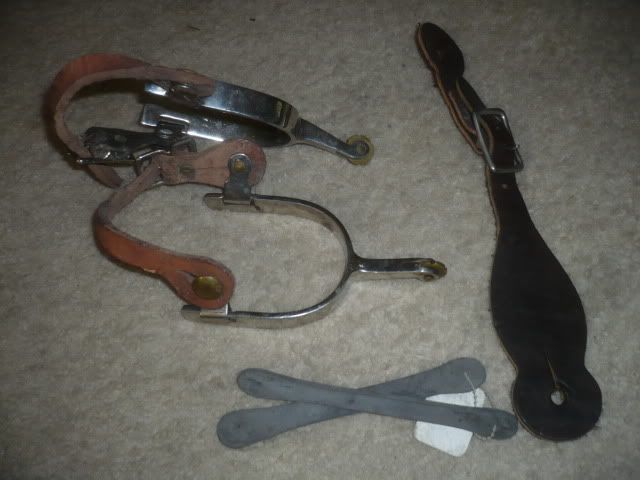 Parelli halter or hackamore with lead. Has the popper on the lead but the one under the chins mostly gone. Also have another parelli lead. Snaps fine. Popper may be partially missing too. I just like them cause of the yacht rope. $40 for all 3.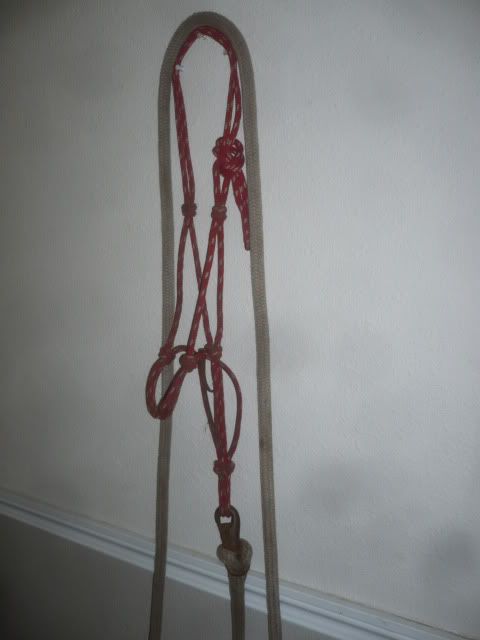 Built up pad. Used. Tuffy brand. $20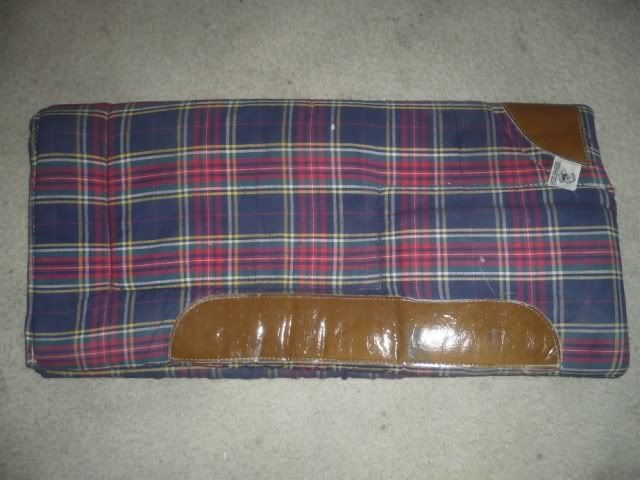 Saddle cover-western. $10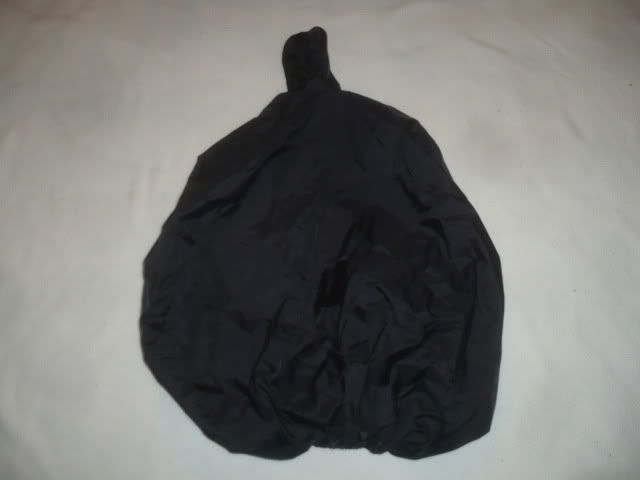 Nice thick 78" blue stable blanket. May be able to be waterproofed. In great condition with all straps. Just cleaned. $50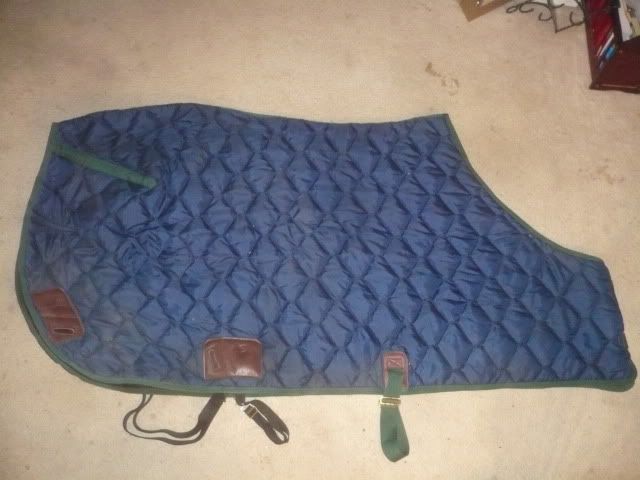 Roping ropes, lariats. Make an offer/trade on 1 or all 3.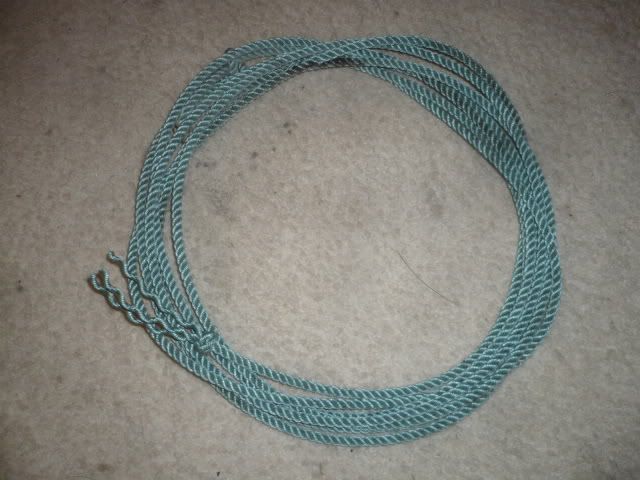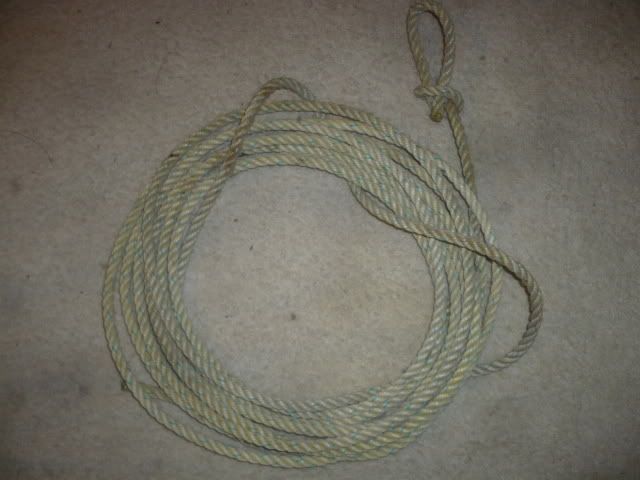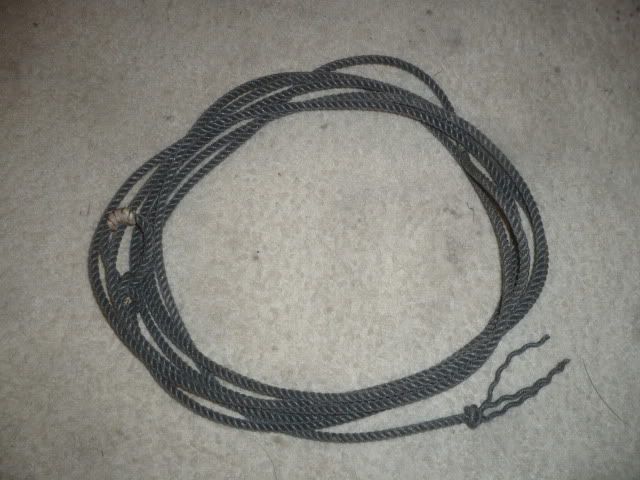 Classic equine cinch. $35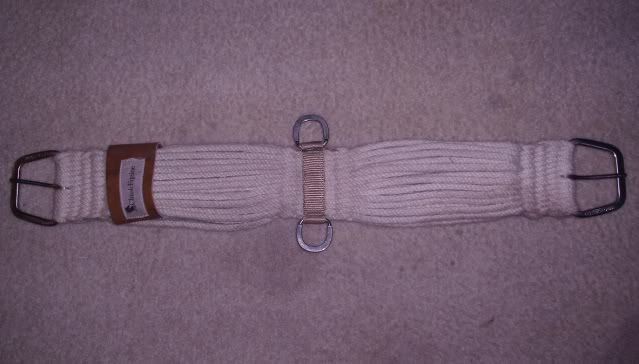 Cinches. All 4 for $30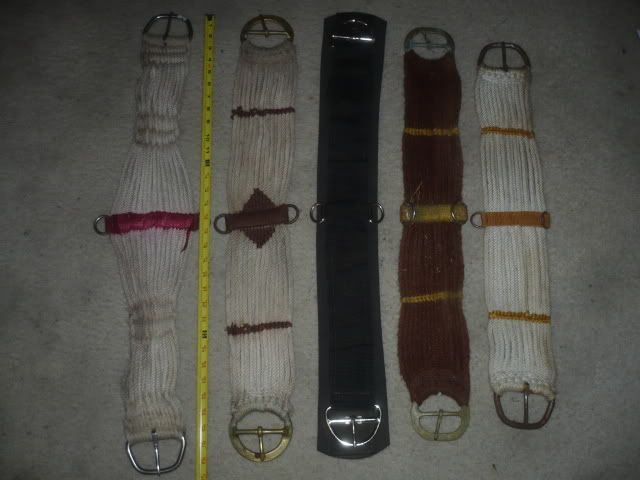 2 more cinches. 1 black fleece like one, very nice, and a Tuffy brand white one. The other black ones the same weird foam one as above.
A few back cinches. The LIGHT colored one has been GONE for a while but the rest I have. I just havent gotten a current pic without it yet. $15 each, $10 each if you buy something else.
Other misc stuff I havent got pics of yet. Large insulated saddle bags, Tuffy cinch, black fleece cinch, foam cinch, 3 leather back cinches, other. Green brand new nylon romel type reins with leather popper. $10
Ok, so heres the last of it. Sorry I took the time to post all the large pics, I probably should have made them smaller. Seems easier then sending people to a photo site to view them since i dont really know how to do it that way. If interested in anything feel free to let me know. If you buy several items, i dont mind reducing the price a little or offering free or reduced shipping costs. Depends on the items/price. I just really could use the money more then this stuff right now. I now have one trader review and have been selling on ebay for years. I'd just prefer to avoid the ebay fees if possible. Paypal isnt required but it is prefered and gets your items out quicker. May take postal money orders as well if you dont mind waiting for them to clear. You can message me through here, if you'd like bigger pics of anything, send your email.
Also, I ONLY charge the shipping/box amount. I prefer shipping smaller items through flat rate boxes since I have a ton, but I just got some smaller boxes and can check to see if parcel post will be any cheaper. Whatever fits in teh box ships for only the shipping price of the box, no per item rule. :) Thanks!
LARGE insulated saddle bags. Good for lunch on the trails and holds quite a big. Good condition though is a bit dusty/dirty from sitting in the barn. No rips or anything that I saw. Make an offer! Shipping may or may not be more then smaller items since this needs a larger box. Items purchased with this would probably ship free. Hat was only there for size comparison, I cant find the tape measure.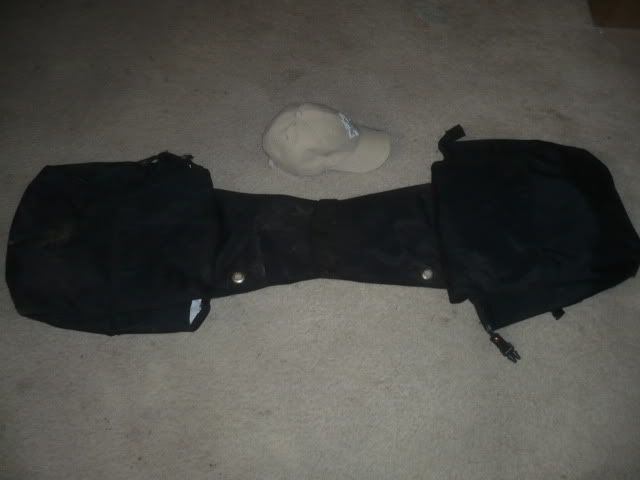 Several sets of polo wraps. White ones have never left the package. Green ones LOOK new out of package but may have been used. I peeked in and didnt see any horse hair, but I did not open them up. And the maroon ones are new just out of package. Only have 2 as I used the other 2 a couple years ago to wrap stirrups so they wouldnt get damaged. This are smaller sized but look to may be longer then the others? It seems the going rate is $12 for a set of 4? Possible trade for purple ones.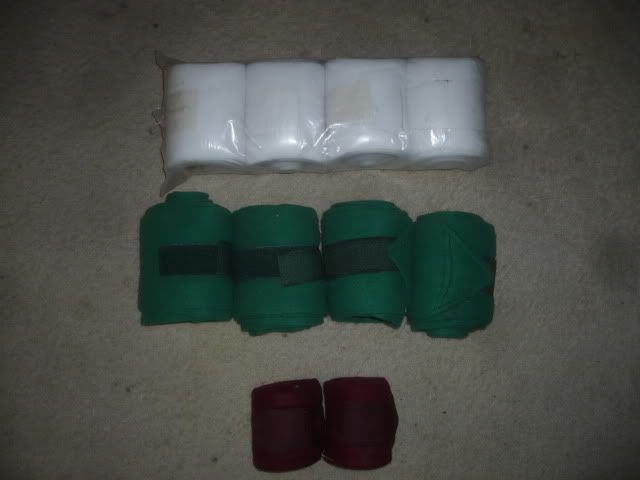 Green saddle bag. Looks liek it would be good for holding smaller items or your halter/lead when riding or your bridle when taking a break? $10
Misc items. Used nylon latigo and off billit, leather LONG off billit. Should have some life left. Another new orangish chestnut off billit for back cinch?
3 back cinches. Leather. Top 2 have a little rust but everything moves freely. No stiffness of the metal or anything. Lower one has that extra strap for attaching to the cinch, could use replaced as its dry/cracking. Good shape otherwise. Asking $15 a piece, $10 if you purchase something else.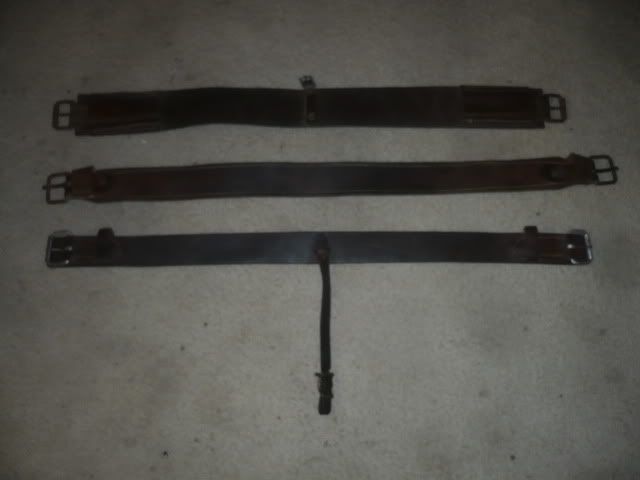 Oster golden A5 2 speed clippers with some extras. 2 blades are in good shape, 2 have rust. May be able to sharpen them and get some off? Sizes are 10, 30, and 40. Has a little tube of oil I JUST opened when I cleaned the blades and clippers. Sorry I have it in the pic but I will not be shipping the aerisole can of lube since I dont want it to get punctured at all. Does have a carrying bag sort of shown in the corner, AND a set of scissors Im guessing is used for the manes. Does not cut straight across, it thing it. Asking $100 for all but the tall can.
ONE SMB by pro choice. Not sure how I ended up with 1 as I havent had any of these and I havent seen any other ones floating around. Make an offer if you could use it! Great shape.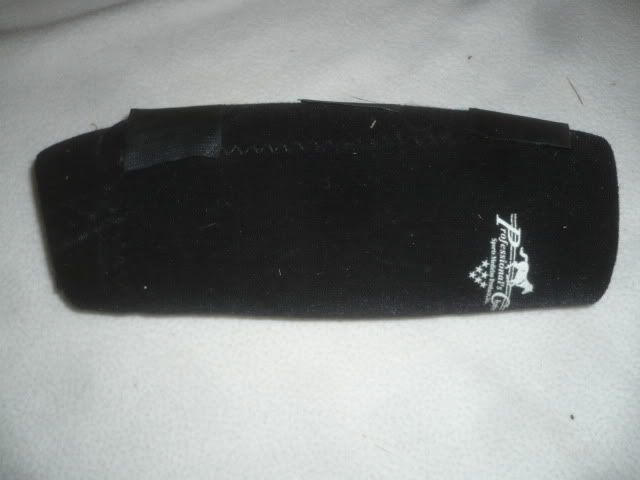 Bag made out of fly mask material with an adjustable side. Not sure what it is for, wether caryying something in, or to use as a muzzle or grain feeding bag. Make offer. Great condition.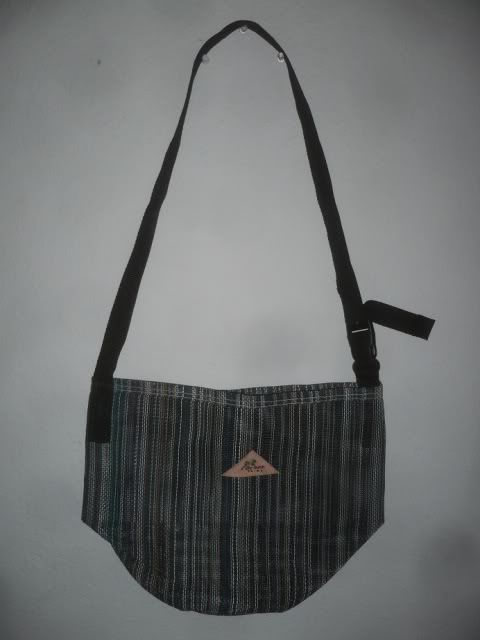 Green nylon set of romel like reins with leather popper. Nothing fancy, I got it to use with the halter before I deided I wanted my green stuff to change to purple. Used once to take pictures. The halter is GONE. $10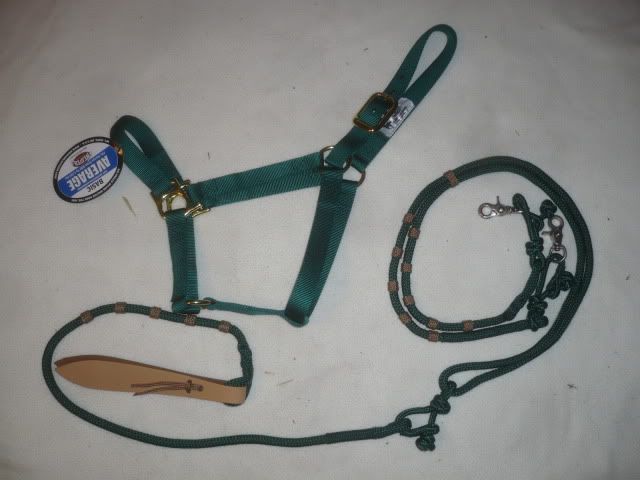 I dont have a truck, nor barrel race so this is pointless to hang onto. Will give to someone that has a truck to put it on and barrel races
with another purchase
for free. Its plastic. Will ship free with your other purchase as well if it fits in the same box.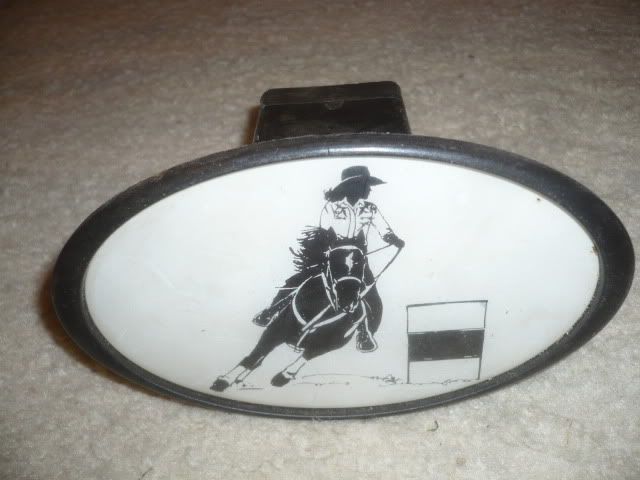 THIS is garbage to me. Its the Kensington (sp?) fly sheet. Most of it is in ok shape but it was sitting in someones barn and parts of it are ripped to sheds like at the very front. This would be GREAT for someone looking for a project or would like to use the material thats still good to make their own fly masks. All i ask is you pay shipping as I dont want to put any $ towards getting rid of it. It was once a well made high quality and expensive item, sad to see that someone ruined it. Maybe parts could be saved. Email for shipping quote or for better pics.
I WOULD NOT USE THIS ON A HORSE as it will poke them all over and drive them nuts!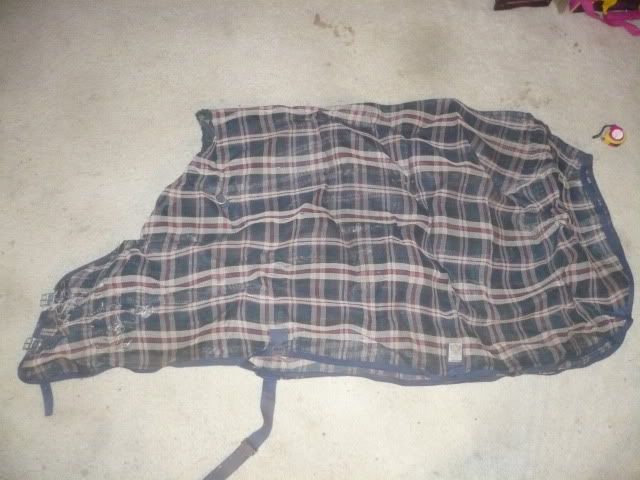 And a very nice set of braided leather reins. Leather tassels and a leather pice in the middle thats adjustable that holds them together so you dont drop one. Theyre shorter then normal in length so should work fine for smaller horses without them wrapping around their legs. $20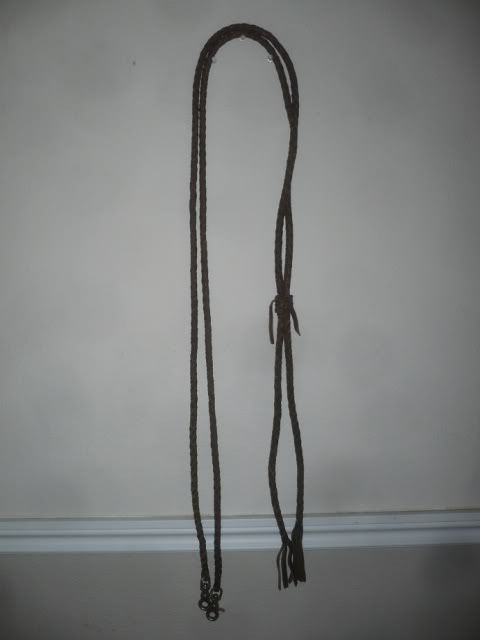 The second pair of reins titled Very nice, thick quality split reins. $25
are GONE.