Quote:
smrobs, saddles and cinches are designed for HORSES! That thing is a TANK! Please tell me that sucker is hiding a diesel engine somewhere...
Yes, he is! He's built like a tank and handles....well....like a tank, but he's calm and his gaits are smooth. He's certainly not going to win any agility contests, but he can cover ground with the best of them.
Hmm. Learn something new every day.
---
Tony Henrie
fb: Western Trail Rider
Quote:
It just provides an easier and much faster way of adjusting your cinch to make sure that it always stays centered.
I do mine the same way.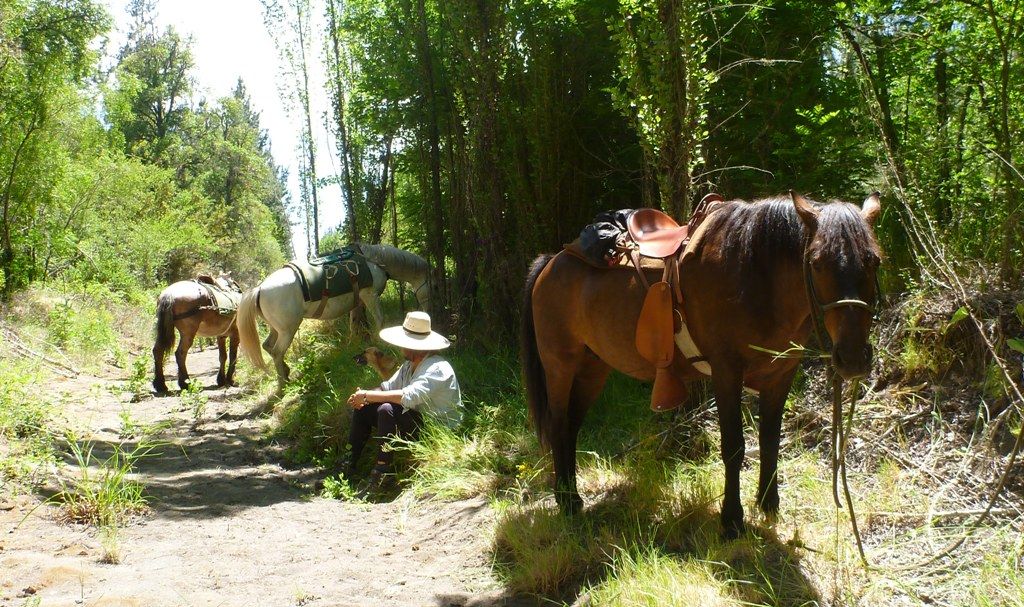 Above, on the brown, mohair string cinch with leather/felt backs to the cinch rings. Further away, packhorses using one or two cotton string cinches.
We've ridden more than 2000 continuous miles now in the same cinches. No rubs, even when wet with sweat or water, no girth galls, easy to clean and dry, don't pick up stickies much and are easy to clear of them if they do, don't pinch up the skin... If your horses lose weight, easy to shorten (although haven't had to do this). I wouldn't change them.
I second avoiding a too-wide cinch around the barrel, they do seem to want to pinch more... However, we have found that a wider rear cinch works better on our sensitive-skinned roan packhorse than a normal-width one (in the photo, he's still wearing his v-cinched single-girthed saddle. We have since changed to the same setup as the grey has).
---
Four horses, two people. 4000km in to the South American leg of our trip,and now in Brazil. Drop us a line on
The Great Horse Trip