Quote:
It must be something in the air...that's causing all the unexpected dismounts.....DW is fine.....

Looks like highs near 70 on saturday and rain on sunday....AnnitaAnne you up for a ride on Saturday?
So glad DW is fine! She took a much bigger tumble!
Crazy weather isn't it? I'd LOVE to ride Saturday, but I have to work Friday night...I might try to come though, I'll get back to you soon.
It is shaping up for rain here this weekend. Oh Joy. Our local trails are going to be just a sea of mud. Hoping to maybe go down to the beach to ride. That will depend on the weather. So frustrating. Ready to ride!!!
Took advantage of mother nature's good mood and got out today. Light wind, sun, and temps in the mid-40s (which is about 15 degrees above average!). Can I order this for the rest of the winter?!
Got to see some wildlife, too. Deer are always around (unless hunting, of course), but was pretty impressed in seeing a fox, then was floored to flush a coyote!!
2013 mileage
01/03/13 dream 1.95 miles 4.4 mph 1.95 total miles
01/06/13 dream 6.56 miles 4.1 mph 8.51 total miles
01/07/13 sultan 6.77 miles 4.8 mph 15.28 total miles
01/10/13 dream 6.55 miles 5.7 mph 21.83 total miles
---
There is no joy equal to that found on the back of a horse.
I'm going to be getting in on this thread too! Don't know how I missed it. I have lots of pictures and am currently looking at apps for my phone to track mileage and path. Does anyone know of a good one from the Android or Google Play Market? I don't mind paying for one if it'll help me log. I'd like one that can do both path and distance traveled, maybe time too?

Hoping to get out tonight and ride, it gets dark early here around 4pm and I don't get out of work till 430pm usually. He's still fresh with things turning three in April so we'll see how it goes. A trail horse in the making! Supposed to be 55F this Saturday hopefully a longer ride will be in store with some pictures! That's unheard of in Wisconsin, usually close to 0F if not below 0. Can't wait.

Love this thread and everyone posting, gives me something to look forward too! (:
---
"Every person you will meet will have at least one great quality. Duplicate it and leave the rest." --Clinton Anderson
Hi! My name is Victoria and i just joined.
I have been doing Endurance for 6 years and last weekend i rode a total of 45 miles. This Saturday i will be doing 26 miles on my seasoned endurance horse and when i get back from that i will be doing 15 on my new horse that will be doing her first ride in Febuary. Then on Sunday i will do another 26 miles on Bella ( my seasoned endurance horse) and about 10 miles on Rossi ( my new horse).
Riding and just being around my horses is just about my everything.
Quote:
This Saturday i will be doing 26 miles on my seasoned endurance horse
Not going to Goethe this weekend?
---
There is no joy equal to that found on the back of a horse.
Ok headed out for a trail ride down the road with a friend. We left my place at just after 5am to go to the trails and beat the heat. The trail was about 5 miles long and very steep in places. It was very hard and the horses were pooped by the time we finished. We got off and walked a bit to give the horses a break with the steep hills.
Total
Sammy: 22.52 miles
Apache:1.86 miles
Heading out
IMAG0113.jpg
This hill went for about 1km I think (looking back down)
IMAG0115.jpg
Looking up same hill (it varied from 60-90 degree incline)
IMAG0116.jpg
Almost up to the look out
IMAG0118.jpg
Friend walking down the hill with her young arab/appy x
IMAG0122.jpg
steep narrow trail we had just come down
IMAG0124.jpg
---
My two horse Apache and Sammy are my world
along with our dogs Patch and Bear.
But I will always love you Jimmy R.I.P
Gunslinger,
I can't find anyone to work for me tonight...but I might still get called off...If I get called off I plan to ride, but I won't know until later tonight.
I will call, text or e-mail you in the am if I can make it. Please text me where & when you are riding and I will see if we can make it!
Looking forward to our ride
(headed to bed now, very tired!)
I'd like to join in too
I usually track my hacks with endomondo, but my phone is playing up.
Did 5.11 miles today.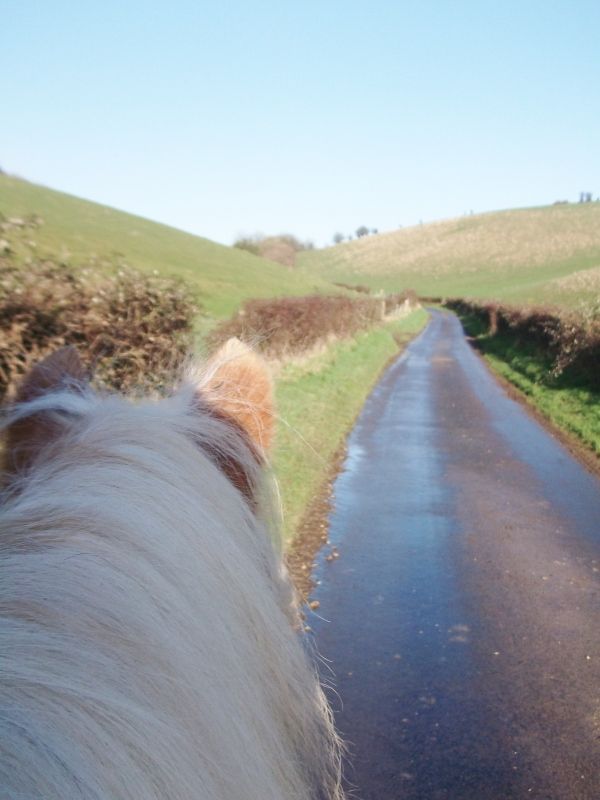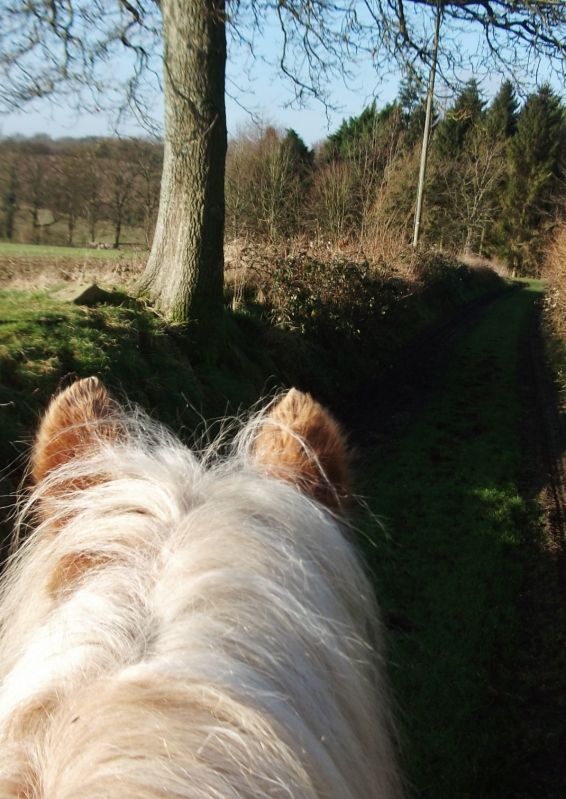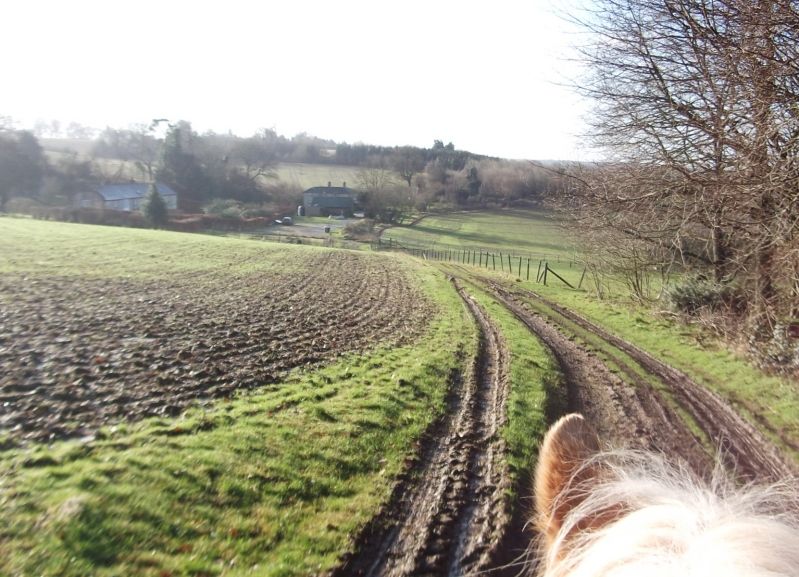 Quote:
Originally Posted by
phantomhorse13
View Post
Not going to Goethe this weekend?
No, not going to Goethe this weekend.
I just could not swing it this time. But i am going to Camp Osborn in Febuary.