Sounds like you guys had some good rides today, the weather here was beautiful as well. I had a lesson on Selena today but she was pretty tired so I spent the rest of the afternoon pampering her and stuffing her face with treats. For the next week we won't be riding much since she will need to rest for our ride. I will be living vicariously through you all!
Today makes a year that Selena & I have been together, time flew but I enjoyed every minute of it. Here is a before and after picture showing the year's progress.
topline.jpg
AND
to add to today's excitement...Velvet was waxing this morning...baby is officially on the way!!! I am hoping that she might have it tonight. How cool would that be to be able to celebrate both of my horse's arrival on the same day?!? Everybody do the baby dance for me!
20131011_083125.jpg
I'm so excited...and I just can't hide it!
Glad to see that people are getting time in the saddle! Its been monsooning rain here, so that makes me feel at least a bit better about being stuck working so much (I like the paychecks but ugh the hours stink!). Hope I can get in a ride this weekend, but the rains have to stop first.

EL6, that mare has made incredible changes in the year you have had her.. I doubt many people would recognize her 'before' photo as your girl. And I cannot wait for lots and lots of foal pictures!!!
---
There is no joy equal to that found on the back of a horse.
DH and I rode 2.6 miles today. That brings our total to 104. (The Excell program is rounding off the numbers. I'm not sure how to fix that.) The weather was beautiful again. 70 degrees. Sunshine. Perfect weather.
---
Celeste
Carpe Diem!
My friends Amy and Bekka and I rode up at 1099 today. We did 7.1 miles so the total for the year is 96.3.
Bekka and I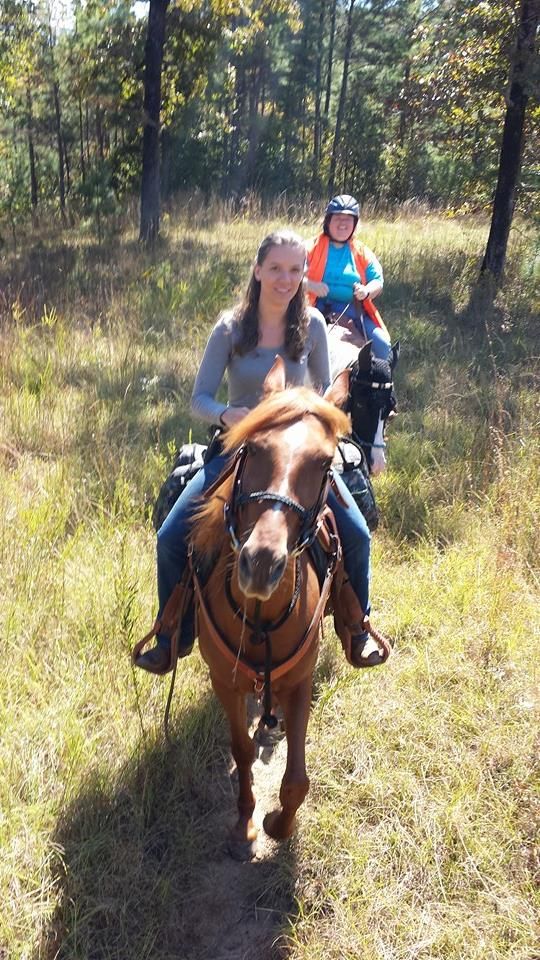 Bekka chilling on Kixs. Oh to be that young and flexible again.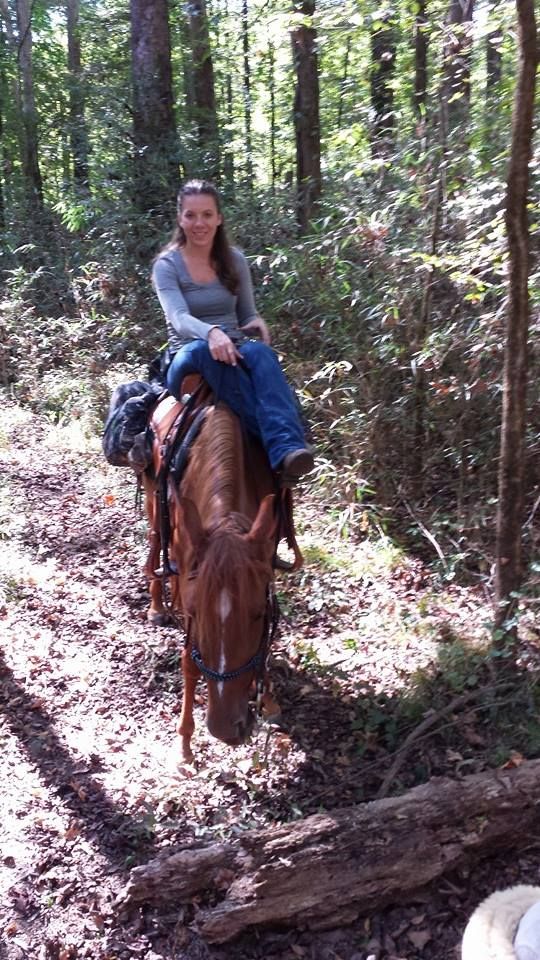 My mooch of a horse trying to get treats from Amy.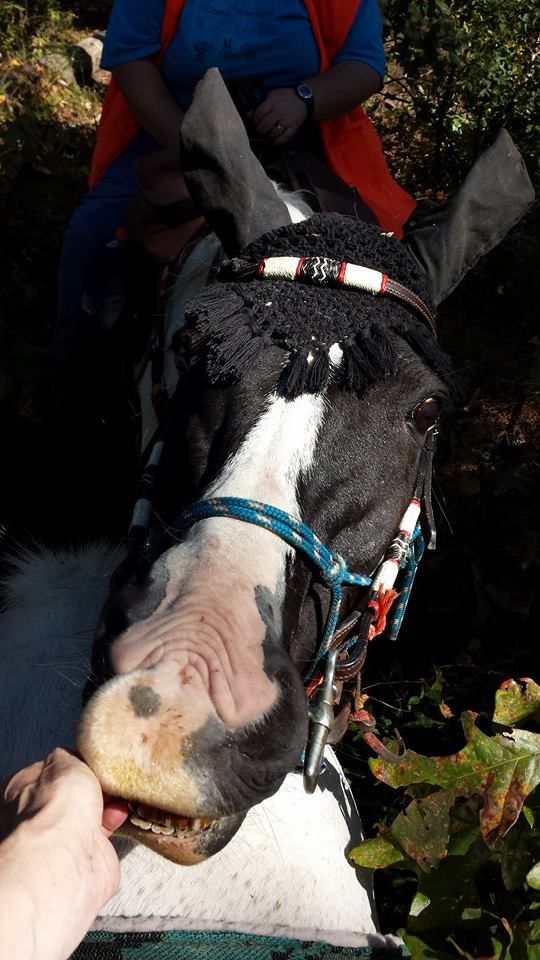 Amy and I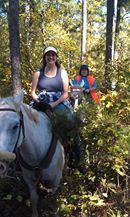 Amy and I again, as we trying to figure out which way to go.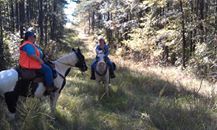 Oh and Celeste, click and drag the column width at the top of the page wider and it won't round off anymore.
Very exciting day here. Velvet gave birth to a beautiful bay filly at 5am this morning! Birth went smoothly and baby got up and ate quickly. She was very shy at first but is now already very independent, curious, and spirited! With much thought, my family and I have decided to name her
Velencia
(Vel-en-see-ah) after the word Valencia which means strong, healthy, and brave. I'm so very excited to share her with you all
Only hours old
IMG_20131012_082920.jpg
IMG_20131012_083033.jpg
Tonight
Velencia2.jpg
Velencia.jpg
OMG cuteness overload!!! She is adorable!!! I want to gobble her up.

No riding for us today. It was pouring last night and raining this morning lightly and more rain on the way. Dang...was so looking forward to a ride.

Loved all the pictures - keep 'em coming!
EL6 that is the cutest little filly with a lovely name! Thanks so much for sharing her with us
Quote:
EL6 that is the cutest little filly with a lovely name! Thanks so much for sharing her with us
You are very welcome! I didn't want to hijack the Trail Riding thread with my foal blurb & photos (I have a separate thread for that lol), but I just HAD to share her with you guys since your my little online family. She will hopefully be my trail horse of the future...possibly even Tevis potential
Hijack away with those foal pictures. She is a future trail horse - I love babies!!!
Just wanted to show y'all what my riding buddy/cousin Kellie brought me today. It is an early Christmas present!
20131013_220803.jpg
20131013_220752.jpg
These came from Bryn who is on this board that makes the custom stall name plates and magnets. I bought the magnets because my boys aren't in stalls. When I saw the saddle pads and hats come out I asked on FB how much and I didn't see where she replied. I asked again because I was going to order one for me and for Kellie for Christmas. hahahah turns out Brynn had already received an order from Kellie for us to have the hats! She didn't actually offer purple but searched around for Kellie to get me a purple one. Biscuit and I will be stylin'. It is so stinkin' cute!! Check her out on Face Book - it is under Custom Stall Signs.