Quote:
Roadyy, no more boycott?
No, darlin. I have accepted the fact that you have more free time on your hands than I do, at the moment.
I did take off at 4 yesterday, picked up my 21 daughter from her internship and headed home with high hopes of putting some mileage under saddle. That was as far as the hopes got. Grandson clamped on to her as soon we came through the door and wouldn't let her out of his sight. So we decided to see how Amber did on Littleman, who is a little more upbeat than Trusty under saddle. That didn't go over too well as the only saddle that we have where her feet sit the stirrups properly doesn't fit him. I'm too big for Littleman, but climbed on him bareback to get some manners sorted about reining. Worked him about 30 minutes and had him responding to my leg cues and rein movements before moving the reins more than a couple of inches.
Tied him off and got Amber on Trusty and had her walk him around the yard for about 20 minutes to get her confidence back up after being so upset about how Littleman acted with her. Then had her detack, brush him down and turn him out to pasture. After doing some more work on Littleman I sat down with her and explained that it was ok that I didn't get to go on the ride. I was glad that we got to spend time together and I love watching her ride. She thought I was PO's about not riding after taking off work to go.
The work with Littleman included walking him around the new to me trailer a few times then decided to work him on loading. Worked on that for about 15 minutes before he finally loaded all the way without backing out from half way in. Loaded him 3 times with shutting the door behind him then leaving him there for about 10 minutes each time. I pulled some grass off the ground and let him eat it while in there to get a little bit of positive association to being loaded. The 3rd time we walked by the back of the trailer and he automatically turned his head to the gate and waited for me to open the door.
All in all it was a good evening even if I got no closer to you, my dear.
I will get my focus back on the tasks at hand which are getting this other trailer out of my yard, the bog truck worked on and Jems broke. It may be the fall before I get to rack up any mileage, but I will happy to know that it was all worth it because of the adventure getting there.
---
I am Second
Born Once, Die Twice. Born Twice, Die Once.
Roadyy, I am on "vacation" right now. I am afraid that riding will be restricted to weekends all too soon.
---
Celeste
When I am able to take a vacation then I'll be going to Chicago to visit or son, drop down to Louisville,Ky to visit my sister's new place then head home. I have to wait on my MIL to get her truck running so I don't have to leave her one of our vehicles. She has never renewed her license since moving down here with us nor does she have insurance. My wife has to trek her back and forth to work in the Altima which is putting 80 miles a day on her work days just to do that. Its 20 miles to her work, back home, go get her and back home. She works 2nd shift so wife has to stay up til 11pm to go get her.

I'll take mini vacations for long weekends when I want to go do something close by.
---
I am Second
Born Once, Die Twice. Born Twice, Die Once.
Quote:
Originally Posted by
phantomhorse13
View Post
Does walking around in circles on foot count for my mileage.. cause that is all I have been doing lately. Gamer is progressing nicely with some things, but we have a long way to go in overcoming her past. Nice that I don't have any sort of deadline, as she is not going to be one of those broke-in-30-days kind of horses.
Working with her has been very interesting, as the things that normally send greenies over the edge (like being girthed for the first time) are a non-event.. but she is still terrified of the saddle pad or anything else touching her. I have been doing tons of sacking out, and she is progressing.. but wow. Makes me sad to think what has happened to her before to make her so scared now.
Little clip of her working in the round pen today, wearing the surcingle for the first time:
Gamer w/surcingle - YouTube
Took me 20 minutes to get the saddle pad and surcingle on her without her moving her feet (she still flinches), which is down from the hour it took me to get just the pad against her side the first day of work. On a good note, she is doing a great job responding to the halter and not just checking out when something (everything) scares her.
I know how the" what happened to them to make them as scared as they are" goes. I know Dare was beat severly to the head and neck by the barn manager. The owner had back surgery and could not come out to the barn for 3 months. The BM had been with them for a very long time and everyone liked him and then the farrier contacted the owner and told her some of the colts were starting to act weird and that is when they found out he was beating a couple of the colts.
Dare was terrified of the saddle pad, the saddle and something as simple as reaching around his neck to hook the breastcollar. It was so sad.
But 3 weeks later and i can saddle him without hardly any tip toeing around. I can throw the pad on him, i still put the saddle up slow, so not to scare him with the stirrup on the other side. But he stands completely still for me to saddle him now. After work during the week i have just been riding him like 3 or 4 miles and he is doing great! He has been relaxing his neck and walking on a loose rein. He still bolts if something scares him though. So i keep a tight grip on the reins! Haha! My brother walks/jogs with me during the afternoon, so that way i am not out there by myself. He does not have a mean bone in his body, but you never know when he bolts and if i come off i don't want to be laying out there hurt. So he comes with me on foot and i feel better having him with me.
He was walking in front of us lastnight and something scared Dare and we were OFF! I was laughing cause all i remember is my brother hoofin' it for the tree's. And his face when he looked back to see my 15.2 H horse running up behind him.
Thanks for all the comments about my grandfather. He was a very loved man by many people. He was a preacher for more than 40 years and helped so many people. The viewing and the funeral was packed with people. It just made our family realize how much he was loved in and outside our community. Now my worry is for my Grandmother. She is strong, but i still worry about her. And on top of it all my parents just seperated 2 months ago and i hate that, that is something else my grandmother is worring about.
I'm glad to hear about the improvements you are getting with Dare at the same time as being sad for all the back sliding going on inside the family. Hopefully you and yours can find some normality in the everyday things to cope with it.
---
I am Second
Born Once, Die Twice. Born Twice, Die Once.
OK I am trying the picture again.....If we could figure out how to get 4 legs and tail on a computer, I would be able to work it!!!

Nancy

Great!! WHY is it SIDEWAYS ????!!
---
Last edited by greentree; 05-12-2016 at

07:50 PM

.
Was it taken with your phone? If so, did you turn your phone sideways to take the pic? If so, then download it to your pc then rotate and save before uploading to the site. hth

Looks like they are watching me type out this response..lol
---
I am Second
Born Once, Die Twice. Born Twice, Die Once.
It is straight on my attachment.....I give up. I was born in the wrong century!!

Nancy
How's this??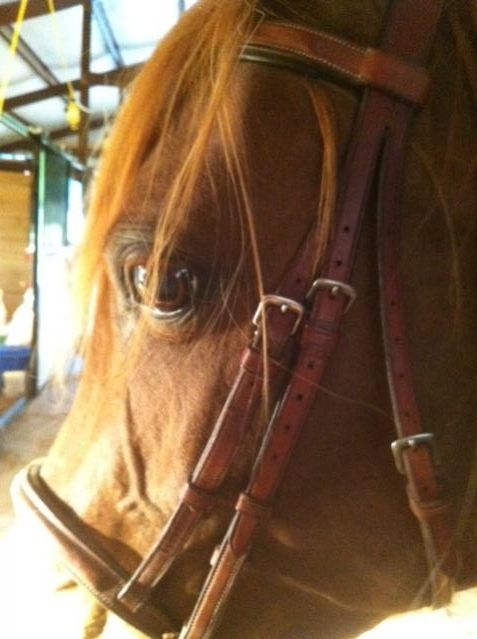 ---
Celeste
Bless you, Celeste!!!! Thanks!

Nancy