Long Interesting ride at Sagehen-pictures
---
Interesting story: On our trail ride today, we came to a section where Lass could get through but I could not. It was steep on one side, too densely vegitated on the other, and when I went to turn her, she ended up thinking I wanted her to go downhill! This is nearly a completely vertical drop. So I go with it. Once in the bottom she really got agitated wanting out, and we ended up climbing out the other side of this land bowl...she was almost on her knees crawling out, and as we reached the top I though for sure we'd go over backwards! She managed to CRAWL out with me on her! I couldn't believe it. I walked her a ways on foot to make sure she was ok....she seemed perfectly fine. I hope she doesn't get sore. That was quite the feat....I certainly wasn't trying to do acrobatics! She's such a good, trustworthy donkey!
Anyway, here are some pictures from today:
Not really certain why Lass thought she should park out like this...it was really muddy where we were standing, maybe she was trying to avoid it haha!!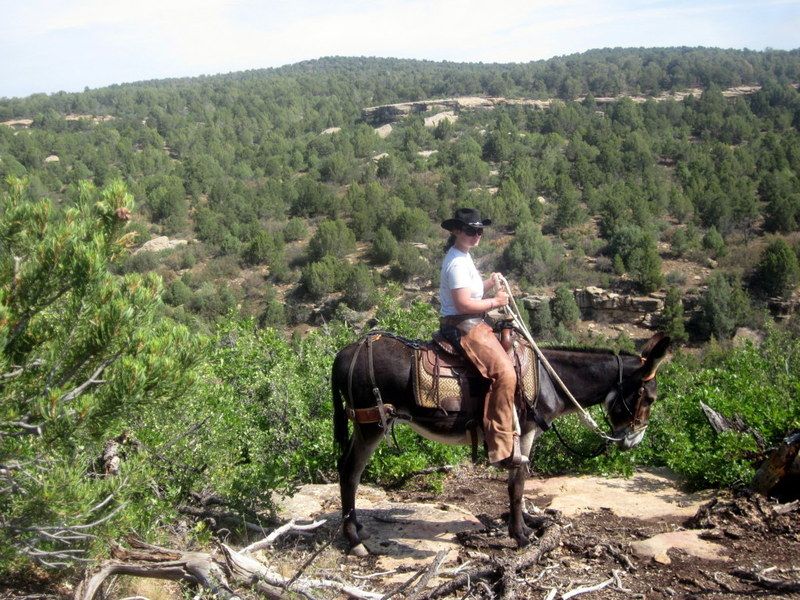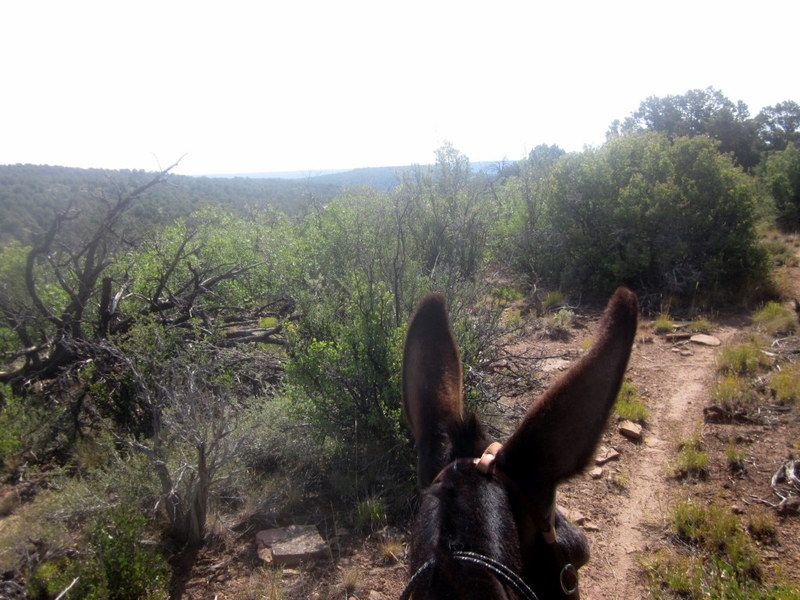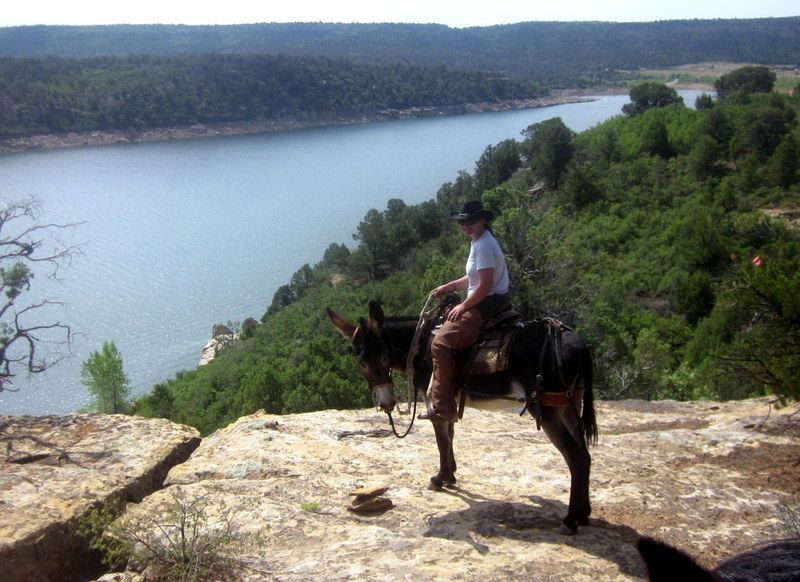 Awesome pics!! I just sent a link to this thread to my sister. She also rides a donkey.
---
Celeste
Carpe Diem!
Omg her ears <3 <3 <3 <3

Glad you have a hearty little Donk there!!
---
"Strength is the ability to use a muscle without tension"

Is she a mammoth or a standard?
---
Celeste
Carpe Diem!
Lass is a mammoth, she stands 14.1hh. She is registered as well. :)
She is so cute!!!
---
Celeste
Carpe Diem!
She needs to have a baby, and then that baby needs to come and live with me
what a cute donkey!!!! I didn't realize donkey's got that big! Everyone I have ever seen was little. She sounds like a great trail riding buddy.
Oh my goodness...those EARSSSS!!!! I LOVE them! What a super cutie.
Put a big 'ol smile on my face.
good lookin donk. there are quite a few mammoths around here. but none as dark as she is.
i know a fella with a mammoth jack, hes about her size. still got a lil growing to do. much lighter coloration, he's turned out to be mean as a snake. i think the fella is going to get him cut. bred him a couple of times.
nice view of the river.