Looking at flood damage
---
We rode out to survey the recent flood damage now that a lot of the mud has dried and the creek levels back down a bit.
This is what it looked like during the flood: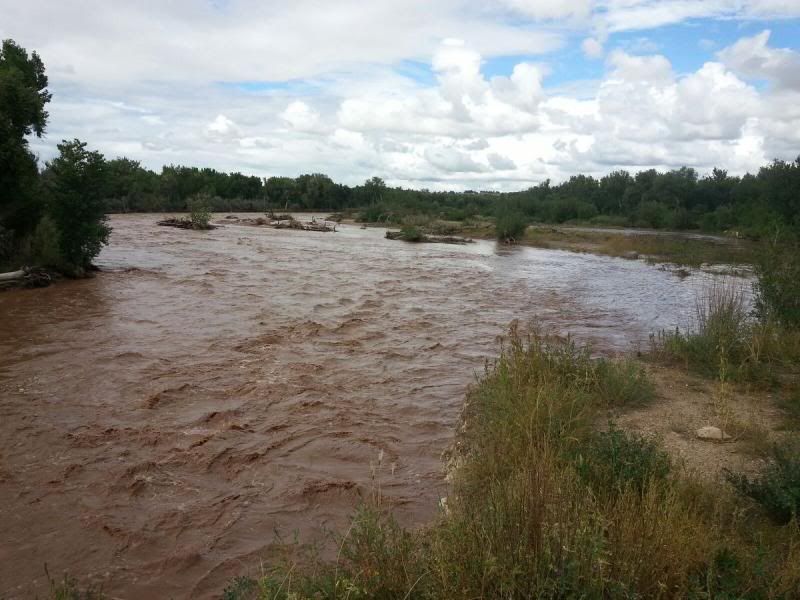 Our riding trail now suddenly ends as the creek completely changed course: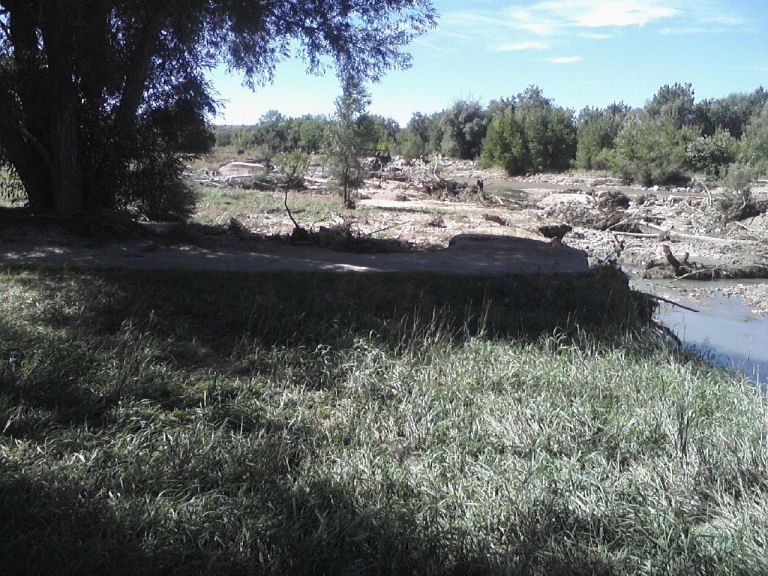 The creek cut off much of our trail. As we were skirting around we found 2 telephone poles (that used to be about 1/2 mile away from the creek bank) now part of the creek debris: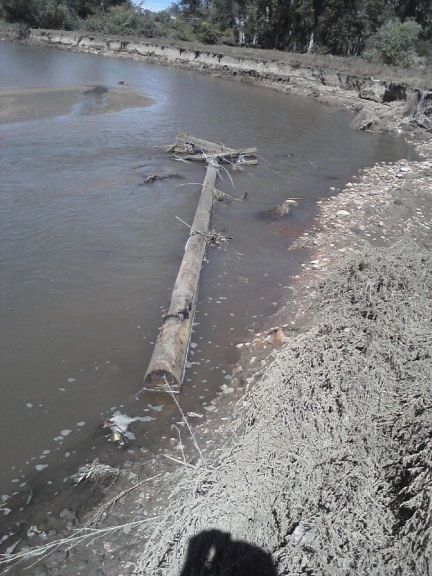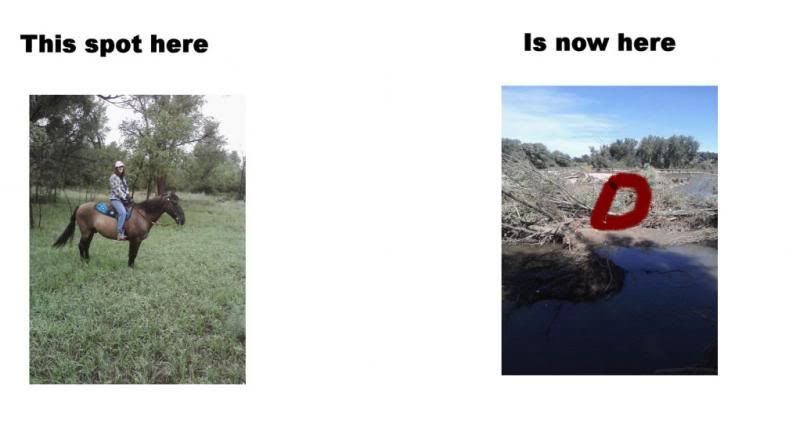 That was some flood, alright. You don't say otherwise, so I am hoping you and yours are safe, well, and your properties didn't suffer too much damage.
The power of mother nature as demonstrated by any type of natural disaster is humbling.

Sorry the people of you're state are suffering, hope the recovery is going well....
---
For we wrestle not against flesh and blood, but against principalities, against powers, against the rulers of the darkness of this world, against spiritual wickedness in high places.
Thanks, and yes, we are fine. It's a bit disorienting when all your familiar landmarks are gone. There are still mountain towns cut off because either the roads are washed away or the mountain slid down and covered them. With snow quickly approaching, I'm sure those people will muster up their pioneer spirit and persevere! Mother Nature is always in charge!
Woah big change! :0
---
I am her eyes, she is my wings. I am her voice, she is my spirit. I am her human, she is my horse.


Wow - those are some powerful pictures. Looks like y'all had a hurricane rip through there.