our first official trail ride today :)
---
So I've walked him out on the trails and gave him a sneak peek -- But today Amigo and I went for an official ride out on the trails. My boyfriend came along too and brought our dog.. Don't worry, they were on foot. I've yet to teach the dog how to ride a horse
and the bf is a whole other story!!
It was So Nice out there. I hadn't been out on some of those trails in YEARS. And I think Amigo liked it too which makes me so happy. We had walked the trails a few days ago, but I just had him on a lead rope and didn't get on him at all. So today, once we got out of our yard,it was like he knew where we were going and I kept having to slow him down hahaha
Just a couple pics.. none of them are that great unfortunately
I kept forgetting that I brought the camera with me. next time I'll get some shots of the Fall foliage. Almost all the leaves have changed - it was so beautiful!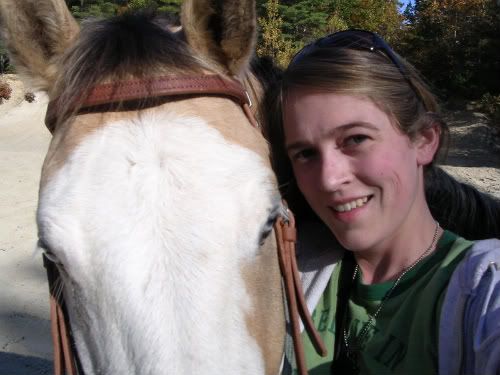 sorry Mods! I'm double posting don't be mad
in the saddle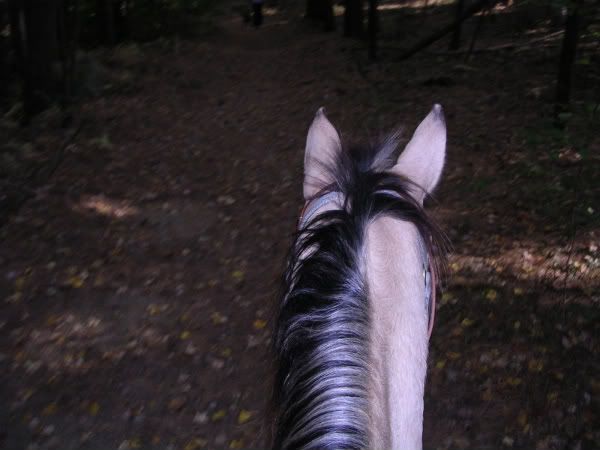 back home
yay!!! looks like tons of fun! i love mr. amigo :)
Oh it was so much fun! I seriously can't wait to get back out there. My father's gf wants to go for a ride tomorrow but I think she just wants to stay in the yard. Hopefully I'll be up for it, I'm actually sore
haha...and I'll probably be up late again tonight watching the game with Chris (the bf) because he is inlove with The Red Sox and wants them to go to the World Series soo bad haha
sounded like fun!
---