Pics from a trail 27th July 2008
---
I do a lot of jumping and dressage on my ponies but try to mix up their training with lots of trails near our house. We are pretty lucky and live on a dead end street with some great trails in the bush. So for my first ride back after being overseas for 3 months, mother and I went on a trail ride. I rode Kai and mother rode Com. So here are a couple pics...
Out the front of our place ready to go...
Kai and I posing near some flowering wattle.
Whoops, mum missed the jumping action...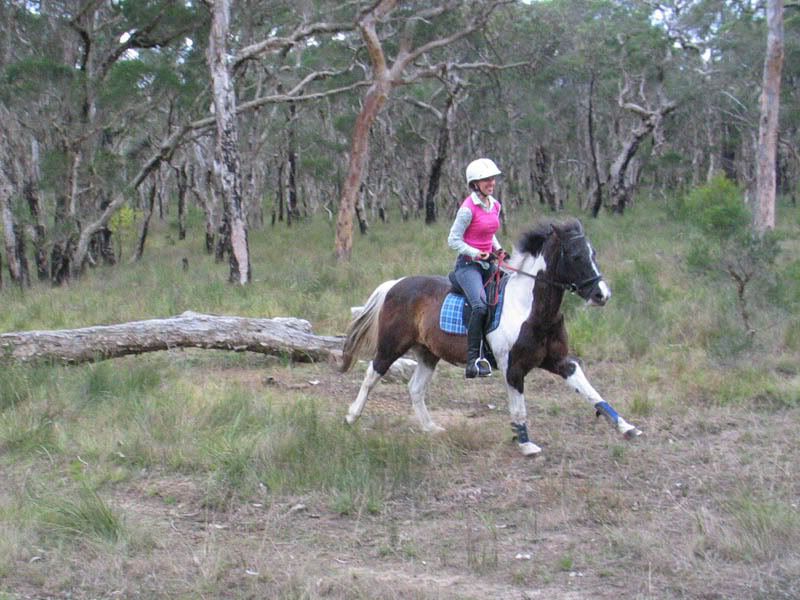 Got it this time...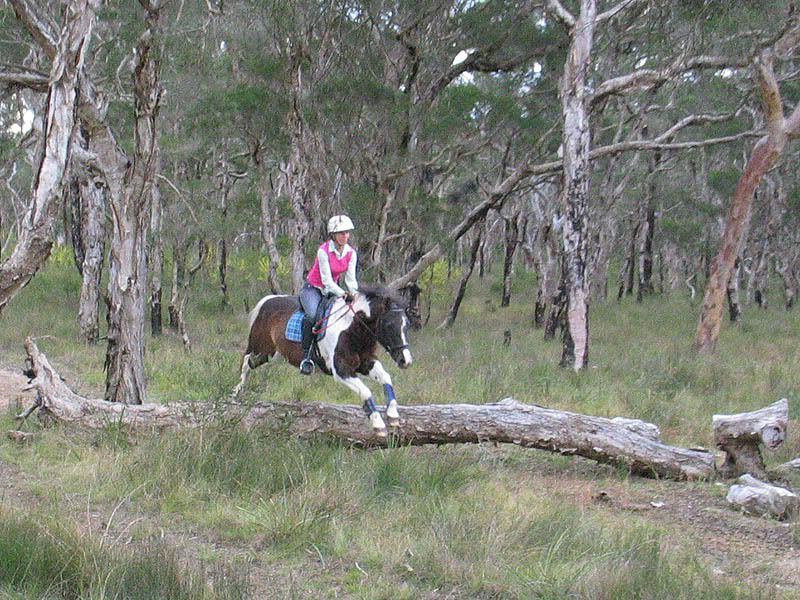 And mother and Com posing near the wattle on the way back.
We saw only the one lonesome kangaroo and the horses didn't blink and eye which was good. Everything looks a little dull in the bush during winter but the yellow wattle is everywhere and brings a little colour this time of year.
Jaimie
Mixing things up is good- it keeps things varied!
Nice trails, & cute horse!!!
---
Ride more, worry less.