pictures of where i ride :)
---
i took a walk (instead of riding) for the first time where i ride. i wanted to get some pics to share. there are still some trails that we haven't explored some trails, more meet up to the same spot.
anyways, here are the nice parts of Massachusetts for you
a new trail we went on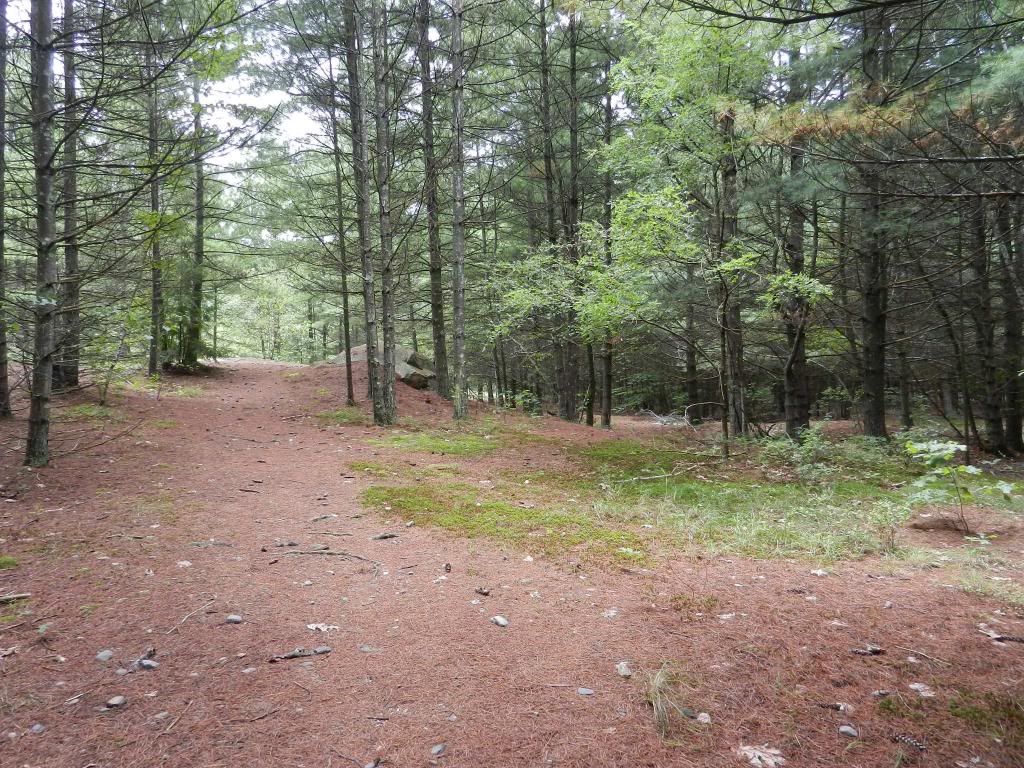 there are lots of different pines in this area. following the new trail...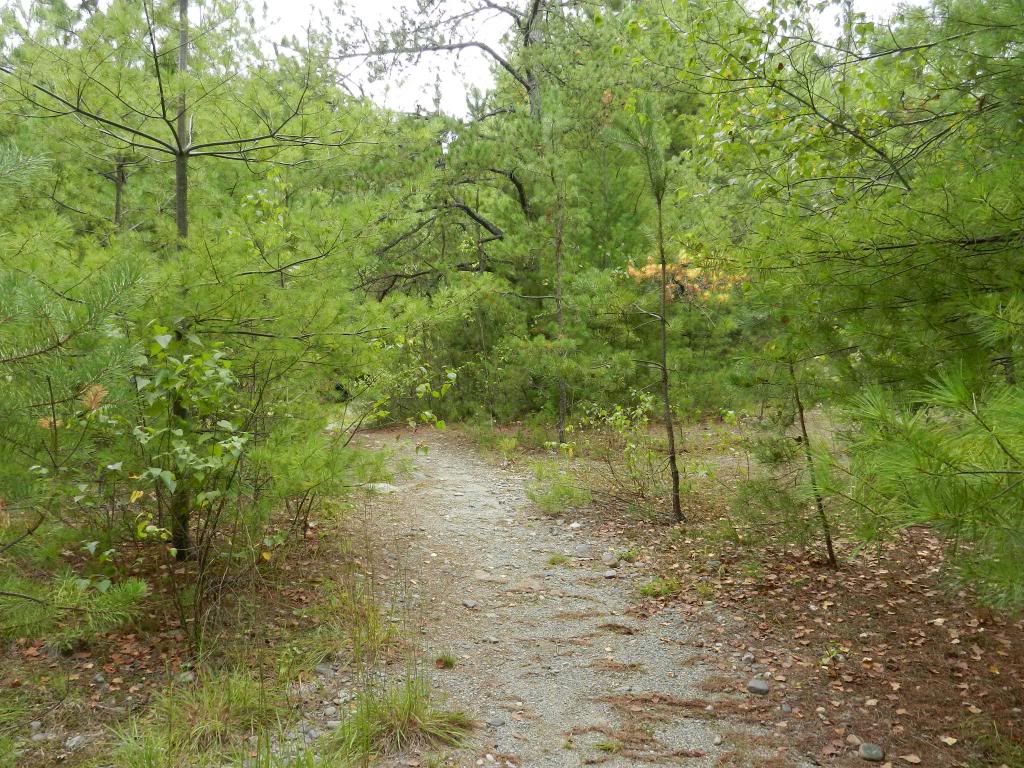 entering the sand pits- aka "the pits". there is a lot of grass there are many spots have grown in in the last few months. there is just sand here. in the fall when the grass dies, it looks very "westerny"
there are several trails through here, some are small and some are bigger like this one. obviously some nice trotting/ loping spots, which we usually walk on to save the horses energy for the "galloping path"!
this has grown in since the last time i was here a few months ago. this is about where we start cantering and we let the horses go asa fast as they want which usually turns into a gallop and the a dead run at the bottom of the hill. we end at that sandy spot in the left distance :)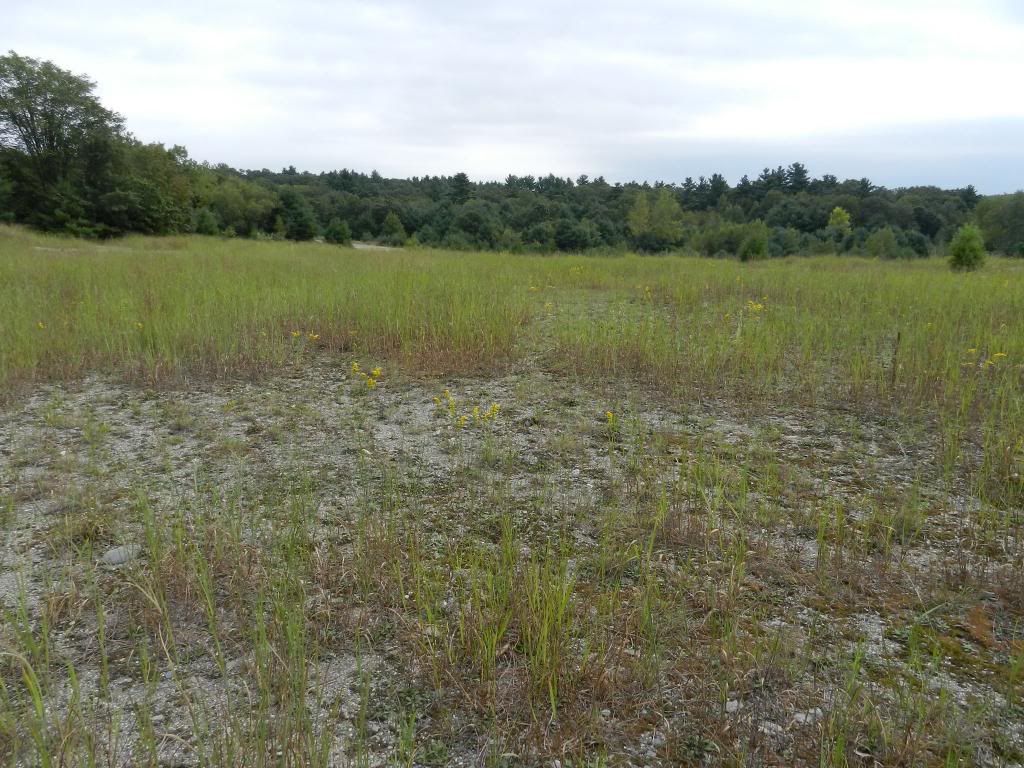 still continuing on to the end hill- aka "the cantering hill". is end on a hill that is short and a perfect for cantering up). from here in out the path is grass free except some grass clumps in which my horse can never decide which side she wants to go around
oh and for any one wondering, this is no where near the ocean, all this sand is in the middle of the woods!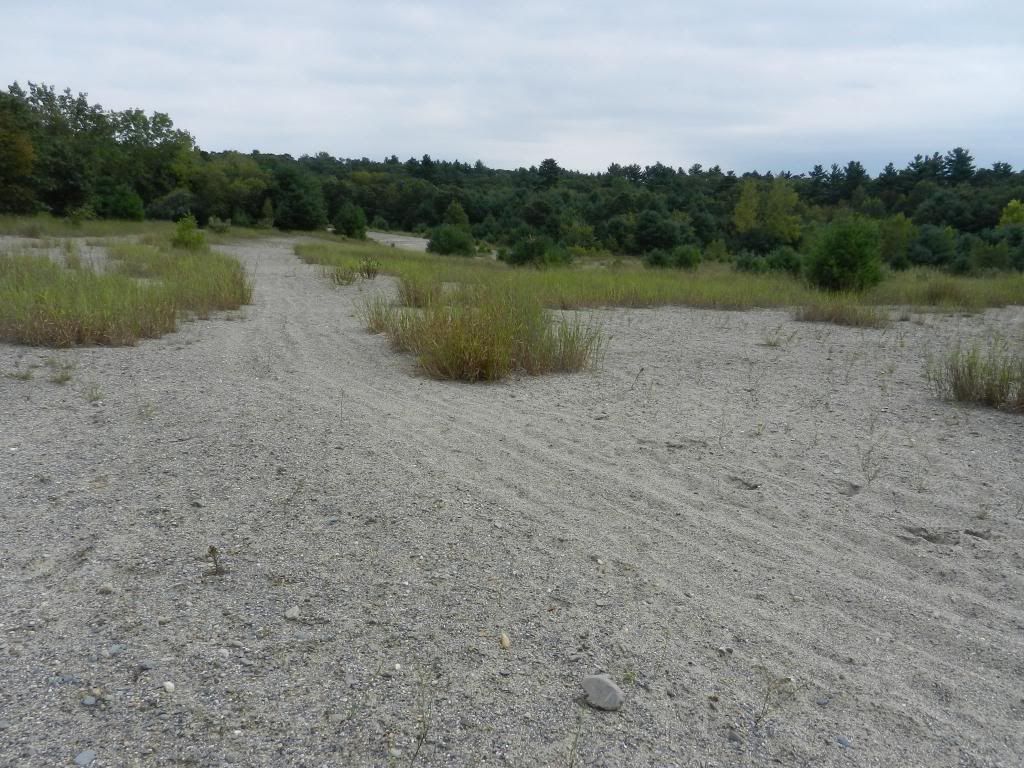 close up!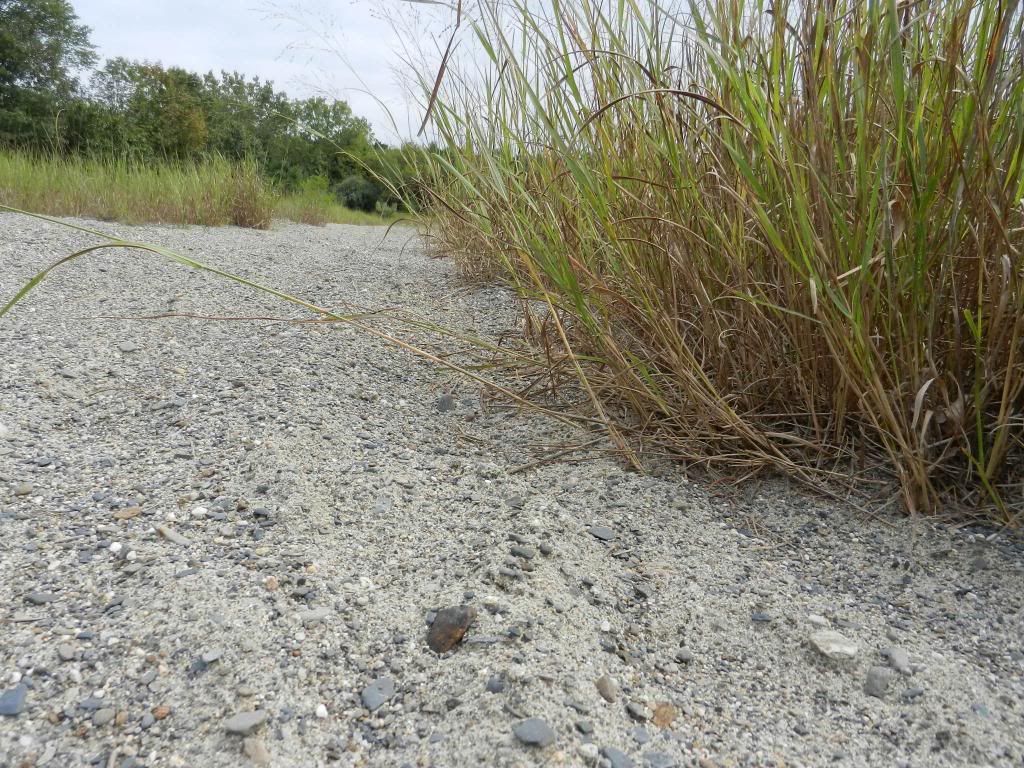 still getting closer, the cantering hill is near and the horses are full of energy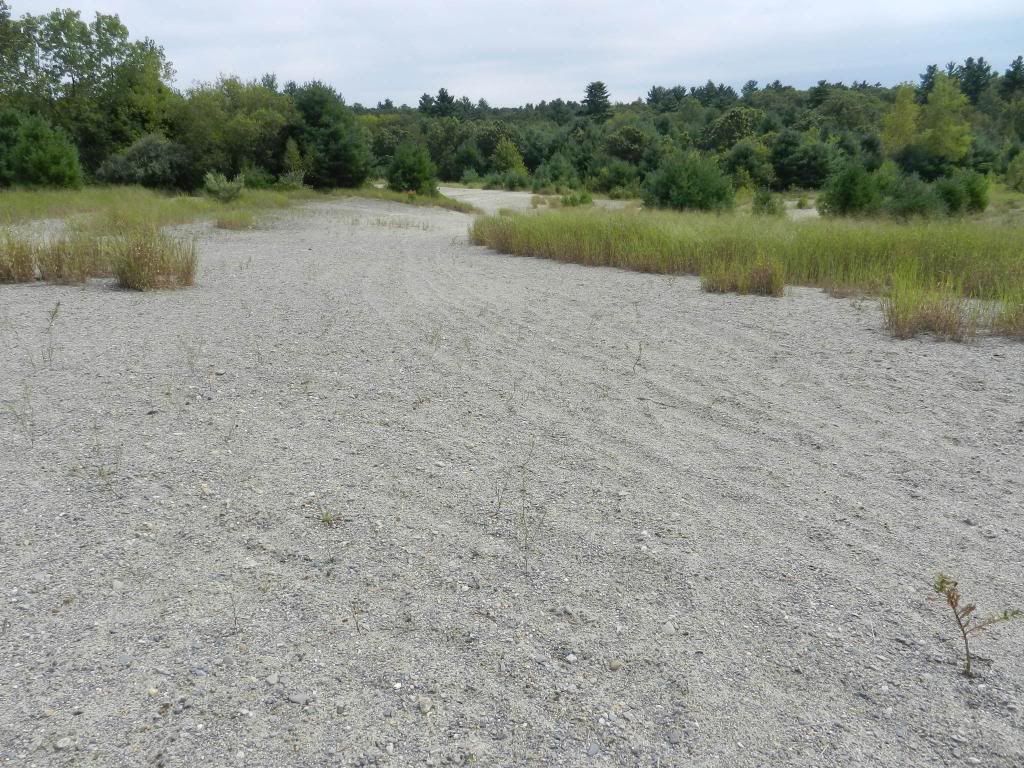 the cantering hill is the left open space, some of it is covered but the pine tree
---
You may be out of my sight, but never out of my mind. ~RIP Angel
still on the same path but if you looked to your right, you would see another path (in which my horse tries to steer towards when she's had enough!)
some hoof prints in the bottom of the pic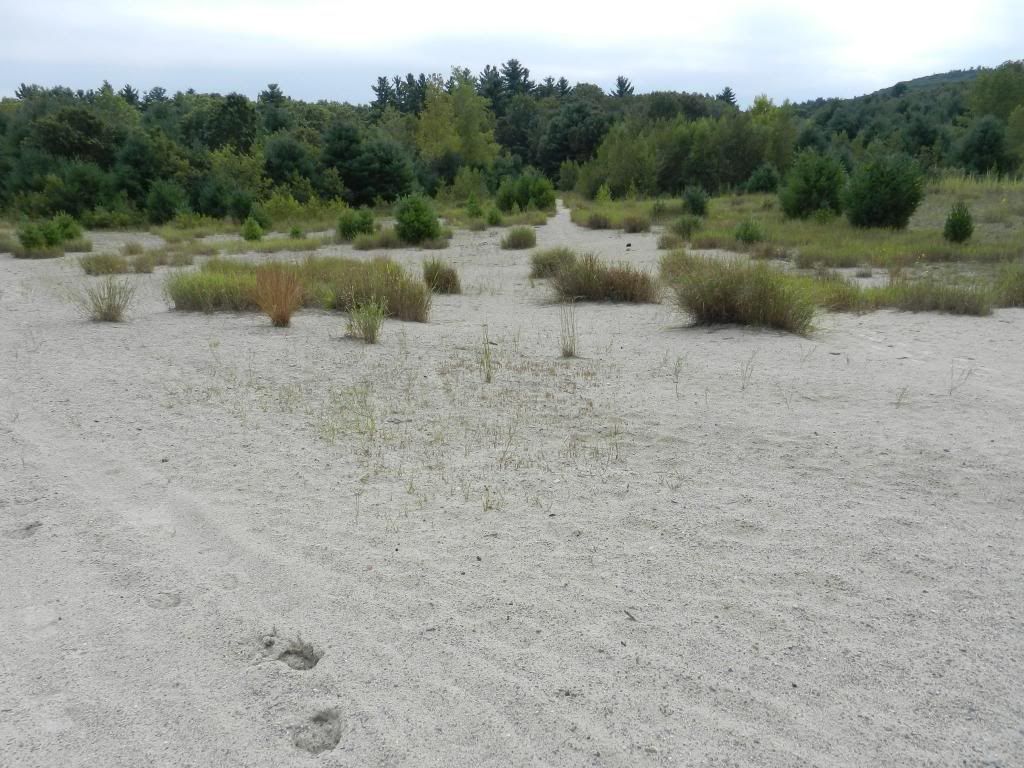 hoof prints in the sand, nearing the cantering hill and nearing the spot where they go to the super gallop and get pretty competitive
we go back and fourth a few times racing and then we go on our way :)
small foot path leaving the pits
dried up swamp area where moss clung to a dead tree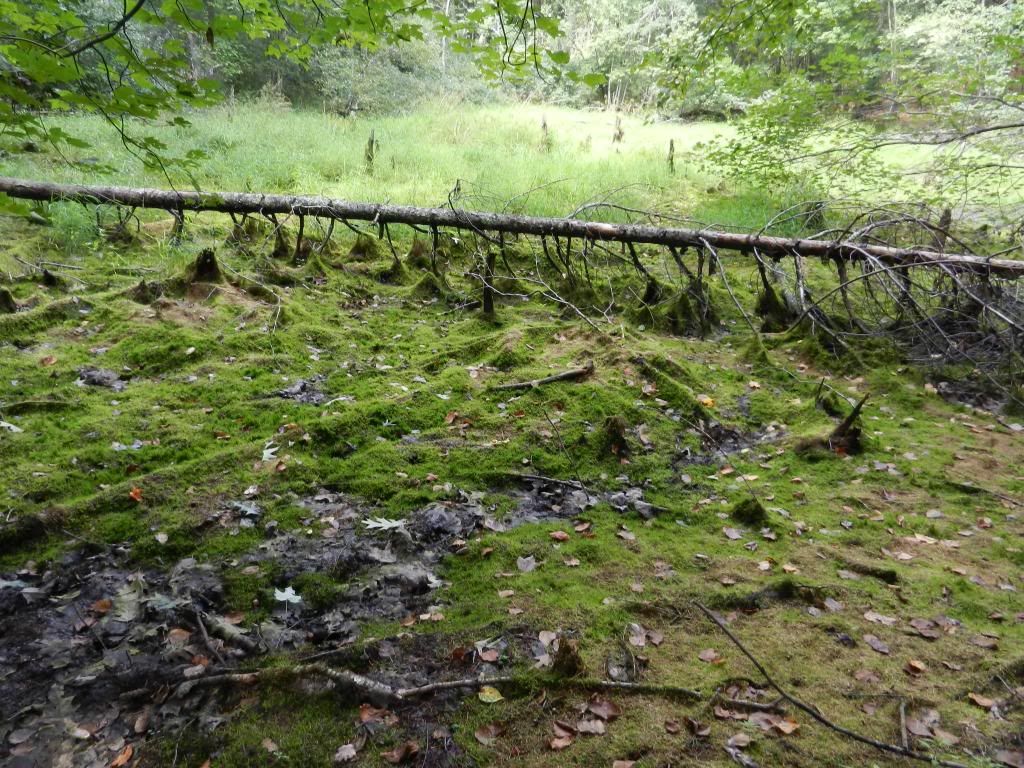 on a different trail, with wet areas on both sides- some trees
another cantering path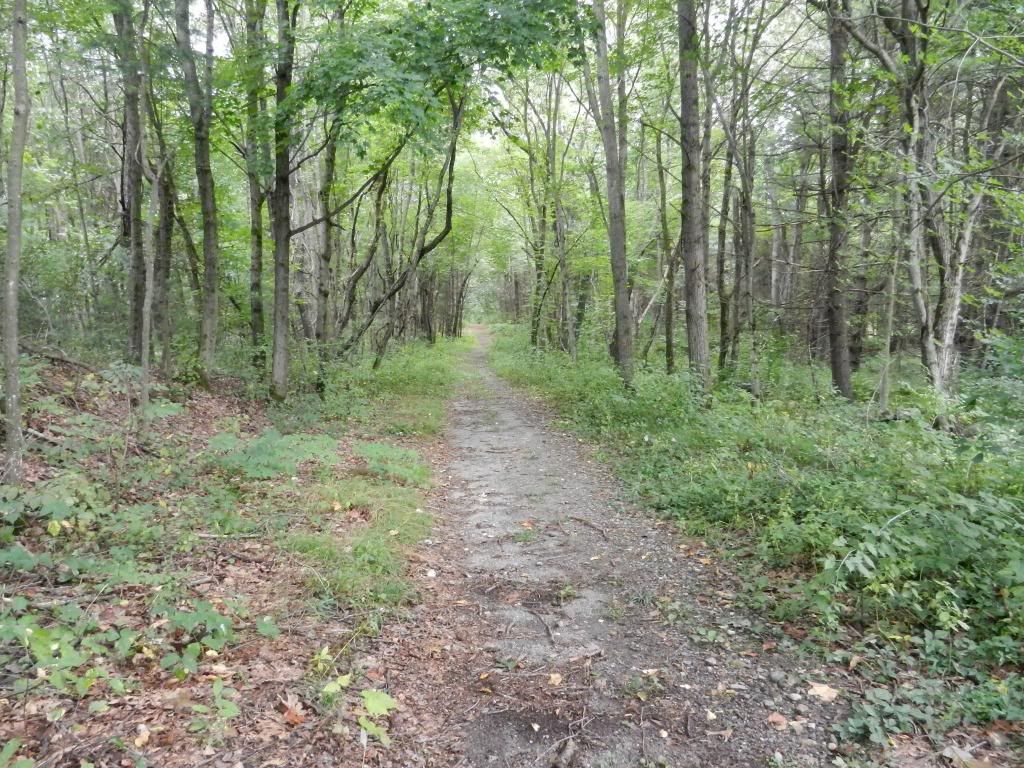 a few feet up that path, some trees i liked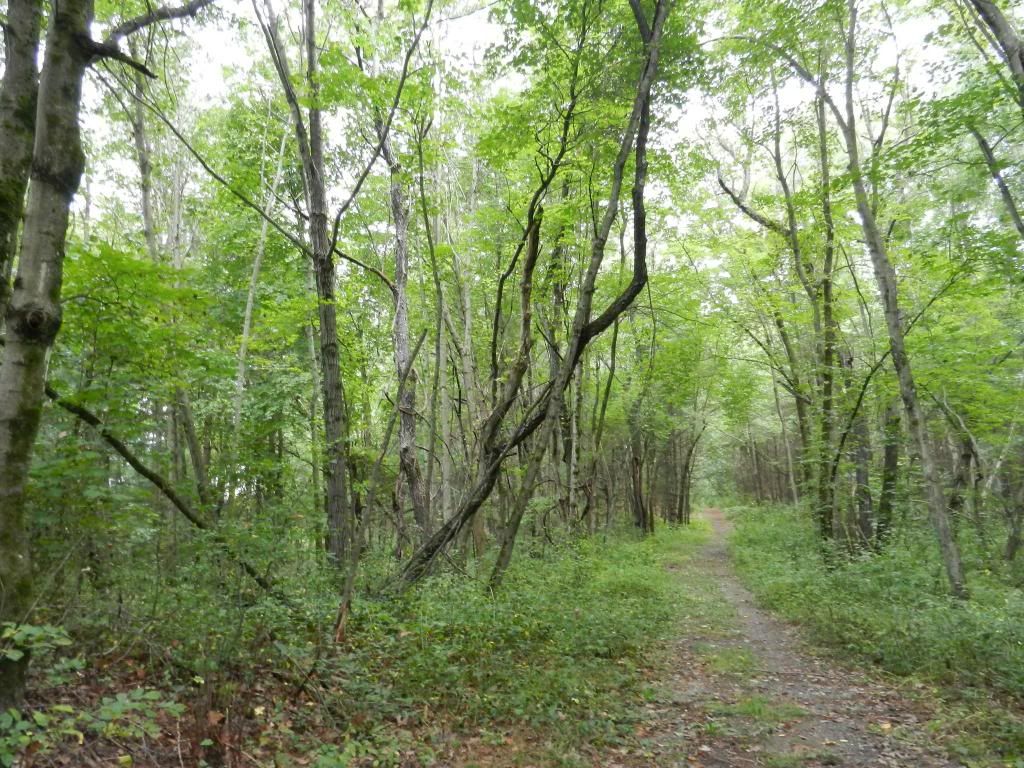 a mossy log
a stone wall with some old rusted car parts and glass bottles
continuing on the path, still cantering. well, if your on a short horse, more like a pony it nice for cantering. my horse is 14.3 (known as tall compared to my friends short 13.? horse) and i was hitting a lot of branches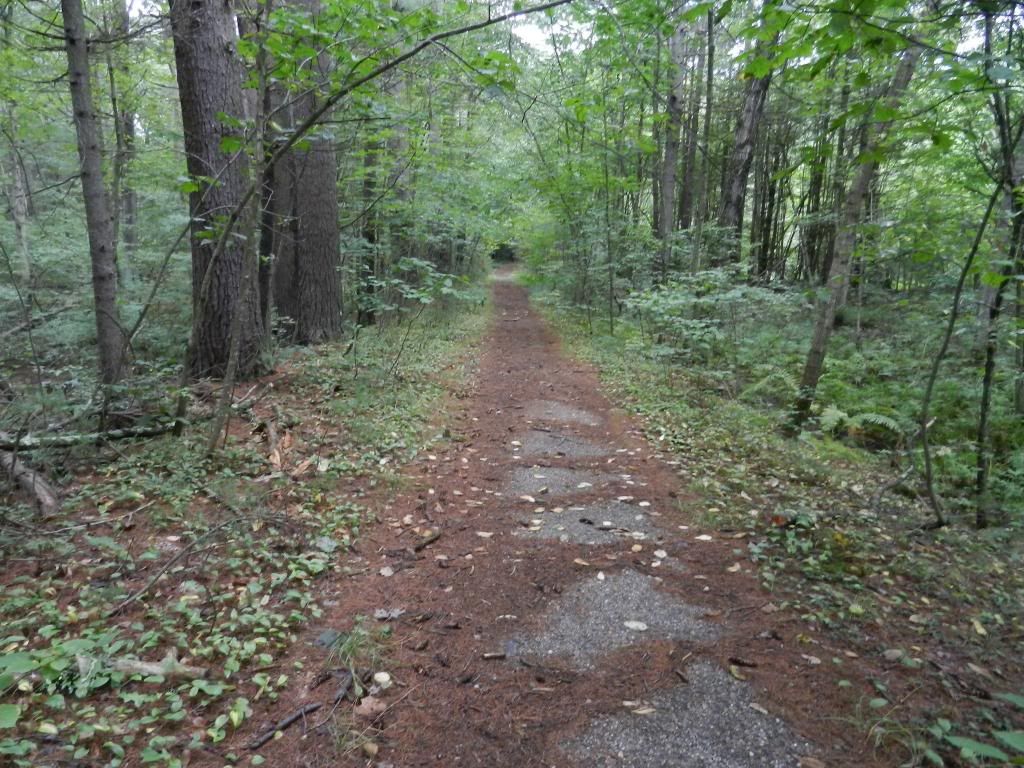 that is all for now. i hope to get more pics of some other trails when i am actually riding!!
---
You may be out of my sight, but never out of my mind. ~RIP Angel
---
Last edited by ilovepets; 09-04-2013 at

01:02 PM

.
Cool! I wish we had more open spaces like that. our cantering paths are short and so tree lined you can't see much , certainly not around a corner.
It's gorgeous out there! I wish we had more trails like that. All we have here are rocks and mountains.
---
R.I.P Duke <3
No hour of life is wasted that is spent in the saddle.~Winston Churchill

Real pretty country. Wish we had more like that around here. Though I must admit I am having trouble seeing any hills in the pictures
This is where we rode last weekend:
Green Broke
Join Date: Jan 2010
Location: south of nowhere, north of nothing
Posts: 4,643
• Horses:
6
love it! I love my desert....and the Colorado mountains I "borrow" lol but I can say honestly I would love to go for a ride on your trails at least once lol
Gorgeous!! Makes me itch for a trail ride.
---
"...and may your life be filled with good horses." — Buck Brannaman
I would absolutely love trails like that to ride on, I'm very jealous. Great photos.
---
No hour of life is wasted that is spent in the saddle.
Very pretty land. *Jealous*
Posted via Mobile Device
Thank you!
i would love to do riding in western US like utah etc. some one had pictures of their rids and it was so nice there!
---
You may be out of my sight, but never out of my mind. ~RIP Angel