Yearling
Join Date: Oct 2008
Location: Sweden - the land of carrots and apples
Posts: 1,387
• Horses:
2
Pictures of you in ''trail tack" ! :)
---
Does anyone care to post pictures of themselves and their horses when you're dressed up for trails? :P

No matter if the photo is taken on the trail, before or after, as long as the horses and your own ''tack'' is clearly visible :) Would be fun to see what you all use and dress like, saddles, breastplates, bridles, bits, clothes etc :) If you want you can write what you ride in when you don't ride on the trail.

I'll put one up as soon as I've emptied my camera and found someone to take a picture .P
---

Always keep your head up, but be careful to keep your nose at a friendly level.


This is how I dress for the trails...
That's all I ride in, because I only ride on the trails.
the girth isnt on but this is what i usually ride in on trails. sometimes i bareback. and thats all i ride in cause all i do is trails.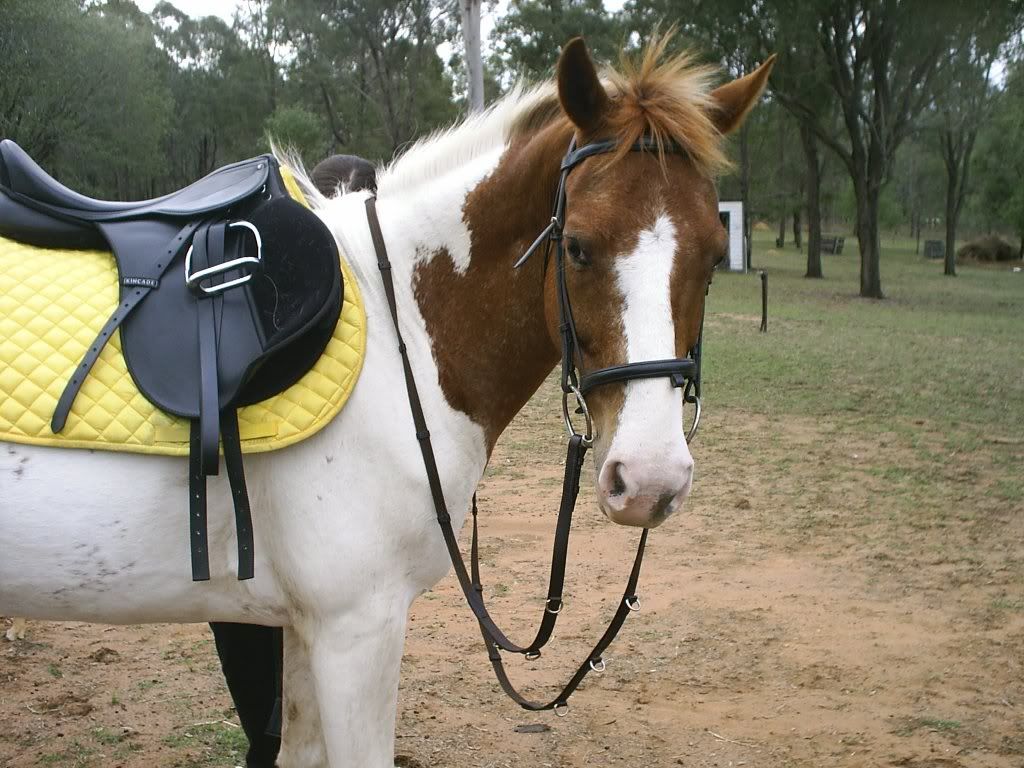 ---
Horses lend us the wings we lack
All I do is trailride...
I usually dress in jeans and a t-shirt (in winter it's a long sleeved shirt and jacket) and my cowboy boots.
My mare's trail get-up is her SMB II's, her saddle, double saddle-pads, her bhackamore of Tom Thumb (whichever I decide to use), and her halter and leadrope in case I have to tie her.
My gelding's trail get-up is his protective boots, his saddle, saddle-pad, 'snaffle' bridle, and his halter and lead in case I have to tie him.
(I don't have any pictures of him under-saddle uploaded)
---
Horseshoe Loop Farm: Home of Gypsie (22 y/o TWH mare), Dakota (10 y/o TWH gelding), Codie (18 y/o Walkaloosa gelding) & Harlow (9 y/o APHA mare)
Here is a pretty funny one taken last month when it was really cold
---

"Until one has loved an animal, part of one's soul remains unawakened..."
- Anatole France
Here's a more normal looking one
Notice the small horn bag. I carry my camera, GPS, some horse and people treats, wet wipes
sun screen, chap stick...just anything I think I'll need for a day ride. Theres a water bottle on the other side too. I have a small leather pouch that stays on the saddle that has a horseman's knife and a few first aid things in it. The necklace I'm wearing I wear all the time is a small compass. I sometimes ride with a crupper and breast collar if we are doing lots of hill riding. She also has hoof boots on that you can't see.
---

"Until one has loved an animal, part of one's soul remains unawakened..."
- Anatole France
---
Last edited by Vidaloco; 03-14-2009 at

10:33 PM

.
Well this isn't me trail riding, more like pasture riding, lol I'd just go and have fun with the horses. This pic is really old..
In this one I'm getting my horse ready for the trail...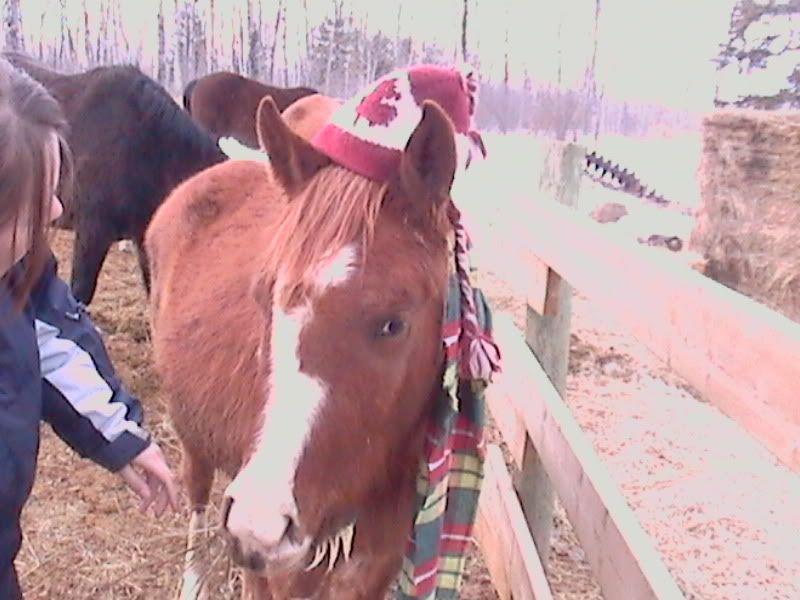 lol just kidding.. I've never rode her.
Here's one of what I use to do.. also a long time ago.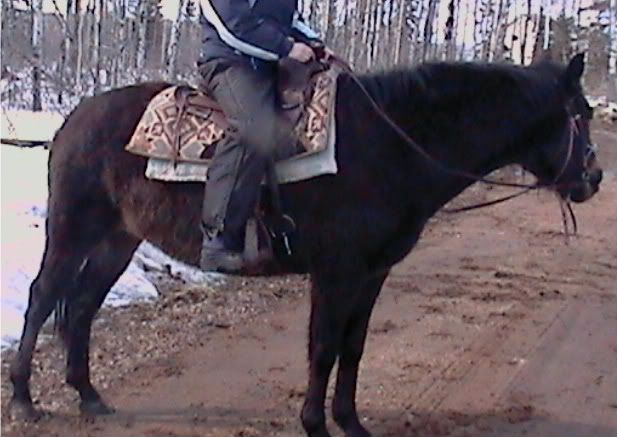 One of my daughters in summer dress.
My horse with a friend on him
My colt at the trailer
Me trimming the colt before a ride
We pack a lot
When I ride in the USA on my friends horses, she has western gear...
And my husband...
In Australia on my pony and I use English gear...
Better pic of our gear
Really depends on which horse I ride, where I go, temp, how lazy I am etc.
When it is really hot or I am being lazy and I ride one of my old broke horses, I ride like this.
However, if I am riding a green horse, if I have to do cow work, or if I intend to do some training or other similar work, I ride like this.