I have heard about this vaguely...can you elaborate? I know my hubby and coworkers used a "hot box" on job sites. Box lined with sheet metal and heated by a light bulb but we have no electricity other than if we run a generator and we don't want to do that!!
We take a box large enough for the meal, cover it with aluminum foil inside. Place a few rocks of equal size inside to support the pot or pan and place the charcoal under it. We figure 40 degrees per briquette (sp). So if you wanted 320 degrees place 8 hot briquettes inside. I fit takes an hour at home it will here also. You can get creative with the box, I usually cover it inside and out but most only cover inside. I make it so the door is attached so don't. It can be used over and over.
I've done it all over the years. I even bought a LQ trailer for few years when my daughters were riding a lot with me. Mainly in hopes of getting their mother to come along. She never did enjoy the camping or horses, So I sold the the LQ and went back to a plain GN trailer.
I frequently camp at the trailer. A dry place to sleep with a mattress is nice. We often pack in and set up a large wall tent. We pack in cots and a wood buring stove. This can be more comfortable than sleeping in the trailer.
I can't stand pillow head. So I insist on washing my hair every day. Some times its just dipping a bucket in the creek, Sometimes it involves heating water over the colman stove. I've had my share of Ice Cream Headaches from cold water.
Food runs the gamet from full blown dutch ovens to a can of beans sitting on the edge of the camp fire. A lot of the high use wilderness is now going camp fire less. Meaning all cooking has to been over a stove. I have small Pop can burners, two burner colman propane, and large Camp Chief high output camp stoves. So it just depends on if we camp at the truck or pack into the back country. I also bring a generator and use the George Foreman when I camp at the truck.
Hot Dogs and Canned Stew around a camp fire for lunch out of our saddlebags during a ride.
LOL that gave me a chuckle Painted Horse - nice to know not all guys are grubby!!! My guy is ultra neat bless his heart. I don't like hat head or fuzzy head and I get a lot of that.

A Coleman Stove might come in handy if they say no campfires. Most counties in Texas have had burn bans for ages!
Joe4Dm you sleep on the frozen ground? Not me, a weatherproof hammock off the ground is my preference. It folds up and its into a saddlebag. No tent, just a couple to stout trees. It also acts as a chair when one wants to just sit with a java.
Have fun and don't forget to take the means to stay in touch!!
Allison, I go riding so nobody can find me. I delibertaly go places the cell phone won't work
Sometime lunch is just a sandwich out of the saddle bag and sitting on some brush. Sometimes we leave the horses loose to graze while we eat
And sometimes we tie them up while we eat
Quote:
Allison, I go riding so nobody can find me. I delibertaly go places the cell phone won't work
Amen to that. Although the better half is insisting that I carry a SPOT with me. So far I've been able to avoid (so many other toys)
Regardless of how we choose to camp with our horses and mules it's great that we all agree that the trails and the great outdoors beats an arena
Quote:
Allison, I go riding so nobody can find me. I delibertaly go places the cell phone won't work
You and me both!!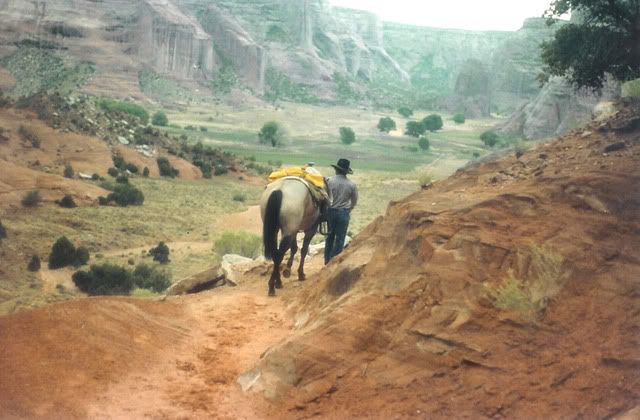 Those pic are gorgeous Allison.

We ride up at Ebenezer on Lake Sam all the time. I have T-Mobile - it doesn't work at the lake. I will sometimes get a text. My cousin is always dogging me to get Verizon as they have good service up there. I said ummm no.....after she has had to answer the phone a zillion times (well, she IS the director of 2 ER departments so I will cut her some slack on that) I told her that I don't need to be answering the phone about wedding cakes while I am riding. I go to get away!!