Sadly i have only been able to ride on roads, and in feild, so far. We will be hitting the trails in our area this summer once the mud dries up. I think our horses are finally ready :)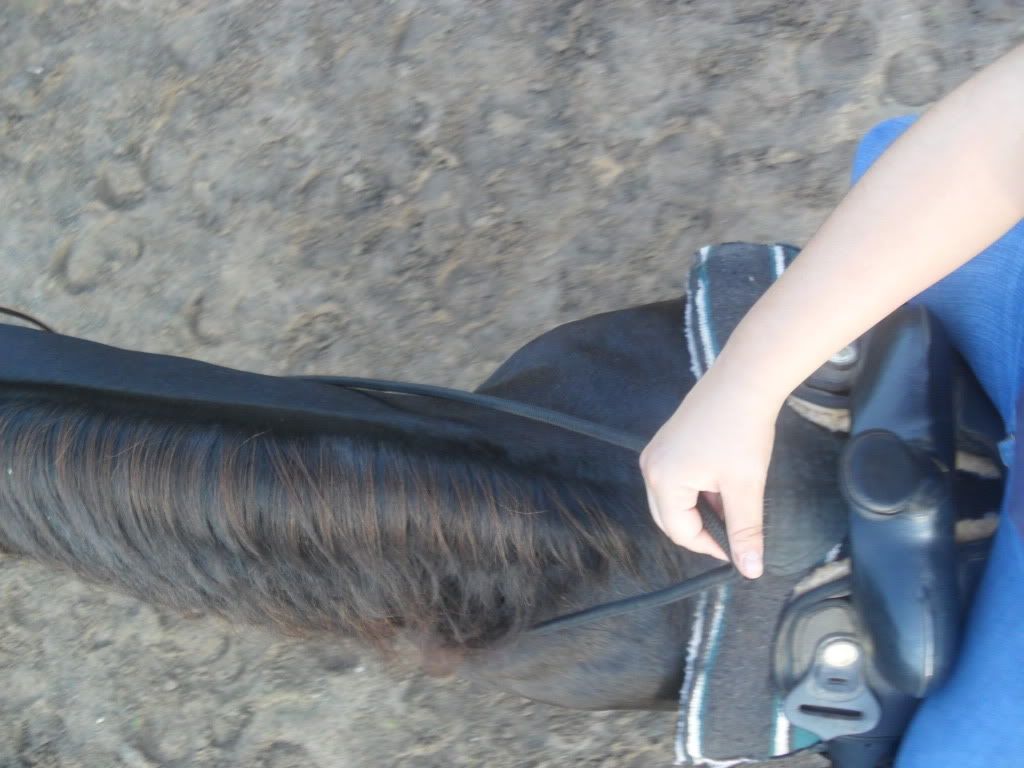 ^^ Riding in the snowy feild in my Pajamas XD ^^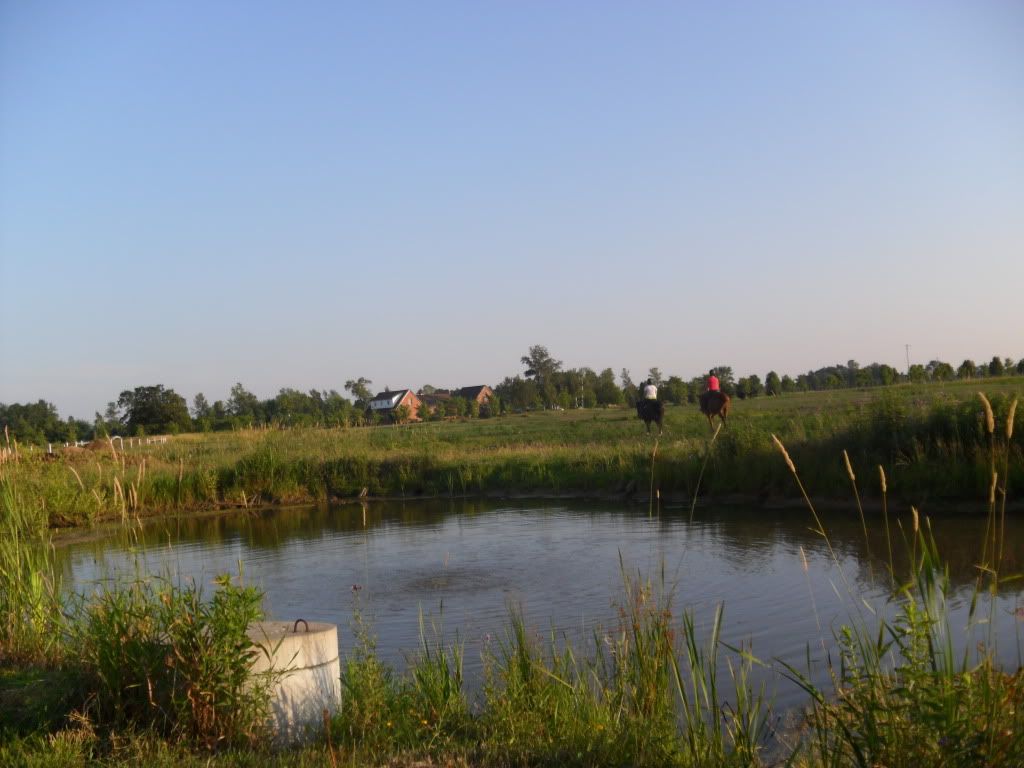 ^^ my none-horsey mother came for a ride with me on my birthday! shes on the chestnut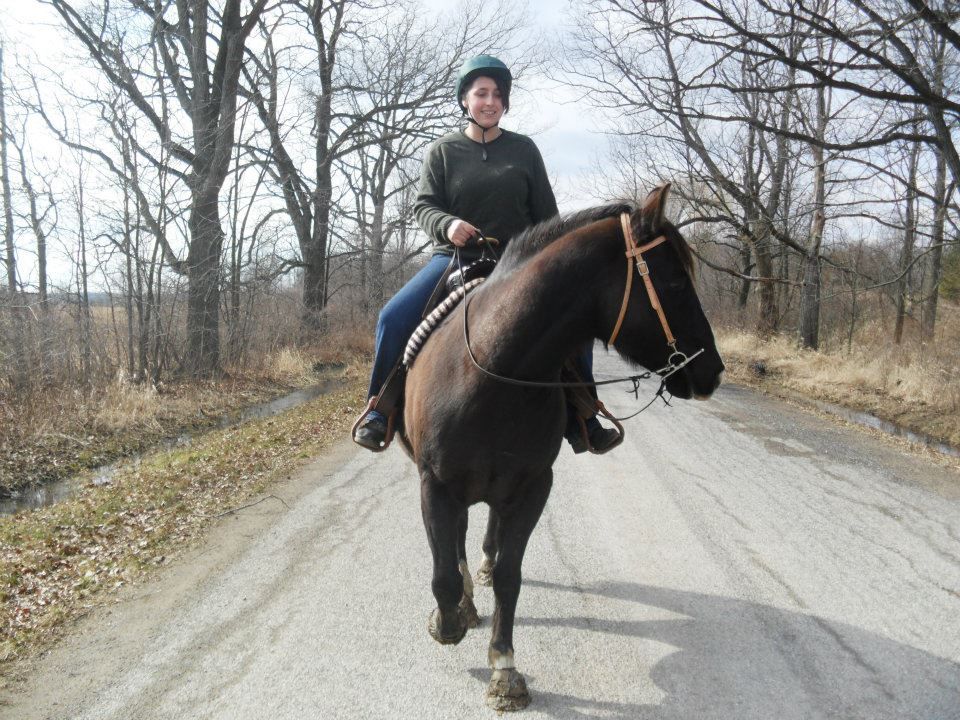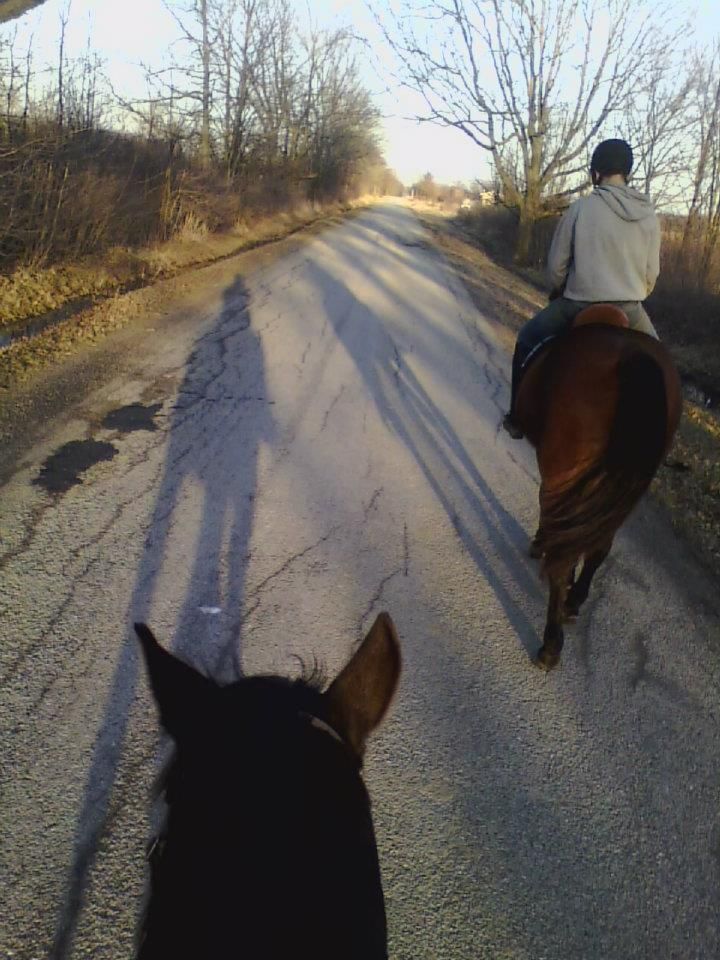 Riding in the snow is always fun to!:)
^^For once, an ear shot were the ears arnt of my horse! and im actually in the photo lol (recognize the pajamas from before!? lol)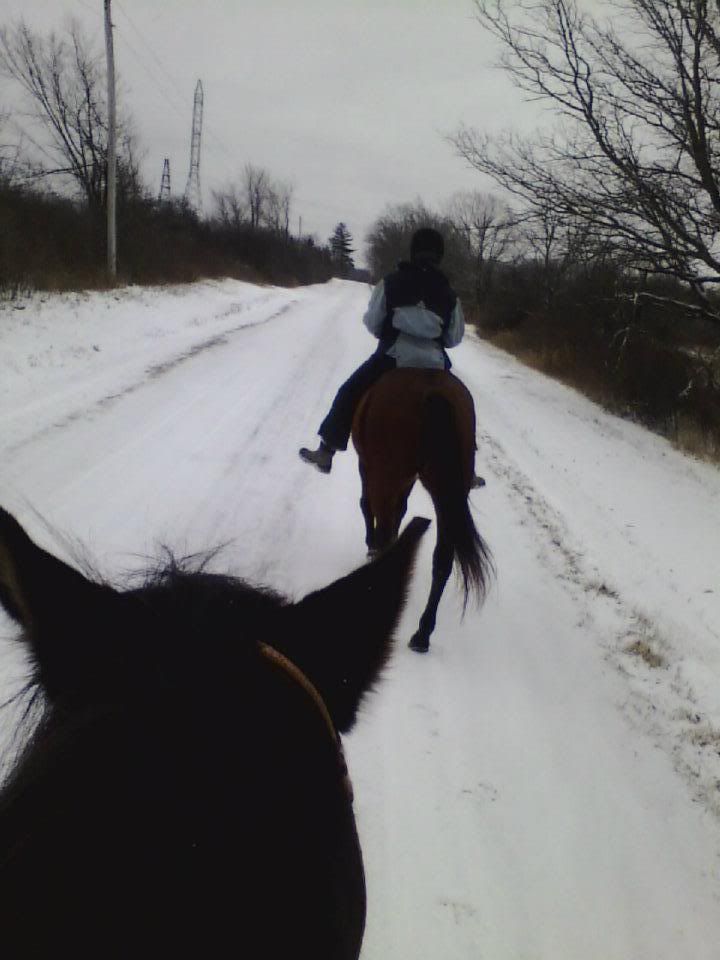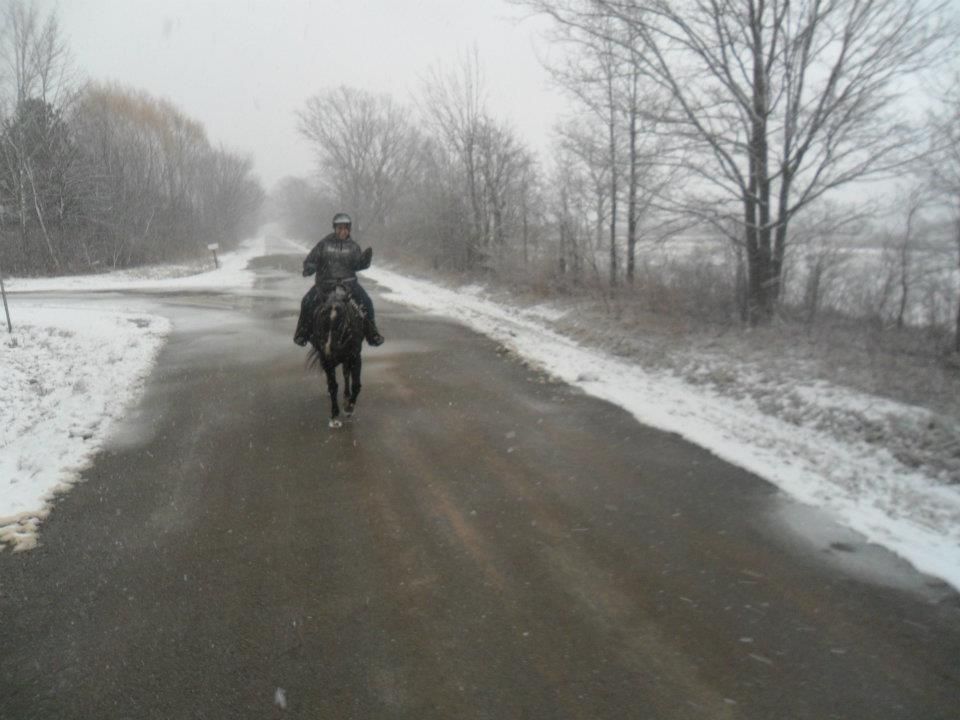 ^^ look! no hands! lol ok not the smartest thing riding in the beginning of a blizzard, with no hands. but the reins were within reach! and Cody was a good boy, and we all survived! lol ^^
---
Beauty is not diminished by those who refuse to see, hear,feel or in any way sense it. If you refuse to see beauty its you who is weakened.
Yearling
Join Date: Feb 2012
Location: Wide Open North Dakota, USA
Posts: 977
• Horses:
2
Riding in the Killdeer Mountains!
---
K so these were taken last fall when we went riding in the Killdeer Mountains and North Dakota badlands. We live here so we go riding in the harsh terrain frequently
The terrain doesn't look to bad from the camera point of view, but thats because the hard trails had me praying my horse didn't misstep because if she did we would have tumbled down a cliff and died
Beautiful photos everybody. I am afraid that I don't want to ride where if my psycho horse missteps, I will tumble off a cliff and die............
It is beautiful though.
---
Celeste
Carpe Diem!
from the rainy Pacific NW
---
Funny Thing Cowgirl, I'm actually hauling oil off Killdeer Mountain. So I'm getting to see some o your country
Been riding all through winter and now spring, but haven't taken the camera yet. Gotta remember to bring it next time.
In the meantime, some pics from last fall:
All I have is a picture of Dreamer's head from a break on the trail...
---
Intermediate Rider~Learning Equitation and English Pleasure~Interested in Eventing
A horse will tell you everything you need to know about him, if you listen.
-Winston Churchill
Nice pictures, thanks for sharing. I haven't figured out how to post pictures yet.
Went riding up at Ebenezer Park on Lake Sam Rayburn yesterday. The Dogwoods were in bloom and it was gorgeous. There were some areas that had been control burned so some of the area looked so different because you could see EVERYTHING! We did see some deer and a wild turkey that was so colorful. We did 15 miles yesterday.