I ride in sneakers, riding tights (the type denise referenced as looking awful on everyone), a tshirt (sleeveless if the weather is hot), half chaps, and my helmet.
I suspect somewhere I am in the "people of walmart" website for going shopping in my riding attire, which normal people often look at oddly (esp if I am wearing the tights with the blue pattern up the sides of them!
)
---
There is no joy equal to that found on the back of a horse.
Why don't you get a shirt like this? And blue jeans..walla, now you save your t-shirts and people know you work there!
Quote:
Originally Posted by
BigBenLoverforLife
View Post
I may get bashed for this.. but if it is hot, I wear shorts and a t-shirt. If its colder I will wear yoga pants or sweats.....
I am guilty of the shorts part too. Except I have a big scar on my shin from it once..was pushed up against a wooden fence. @%$# did it hurt.
Quote:
Originally Posted by Casey02
walla, now you save your t-shirts and people know you work there!
Just a head's up..the word is "voila," not "walla."
Quote:
...like big pockets for my camera and phone on the shirt.
I like to use a zippered pouch for stuff like that - the kind on a belt that's intended for runners &c. Too easy to have stuff fall out of pockets.
Mia & I waiting for the others to catch up last June. For the Arizona sun, a loose, long-sleeve thin cotton shirt helps. T-shirt underneath to soak up sweat, and jeans & boots.
---
"Make the right thing easy and the wrong thing...well, ignore it mostly."
I wear baseball uniform pants, same stretchy material as most riding pants, durable, have at least back pockets and belt loops. Last pair I bought were $24.
Colored t shirt or fleece depending on weather, Tippery helmet, safety glasses, and hiking shoes.
This is purely from a buisness standpoint, is i think if employes are riding, on the clock per say, there should be some identifying chacteristic. Wether that be a certain color shirt or some other obviously identifiable sign that you are there to help.

Lets just say a horse goes all asstastic and throws someone, it'd be nice to quickly identify an employee. That should have the resources to help in that situation.

That being said, I ride in my work clothes... Red cap pants, a t-shirt with some lewd saying or a company name on it. And typically covered in some form of diesel fuel and or grease.
Posted via Mobile Device
It depends, however since I'm a casual trail rider it can range from a hoodie,jeans and my boots in the winter to a tank top,shorts and my vans or boots during the summer. I do not have any set riding attire except my boots and anyone who is against riding in shorts can have their opinion,but I enjoy it. I can't stand wearing long sleeves when I'm sweating, sometimes I will switch to a t-shirt to give my skin a break but in all honesty I will wear whatever is available minus my heels and sandals haha. I do agree the above 'staff' shirt is a good idea if you need to stand out, we had similar ones when I used to work out at my old ranch.
---
just a small town girl with a big town dream :]
Banned
Join Date: Apr 2013
Location: American now in the Dominican Republic
Posts: 383
• Horses:
4
I wear the same thing everyday but I will put on nicer jeans and a fresh shirt when going out for dinner...... sometimes.
Long tropical type shirts worn outside my pants that normally hides my bling-bling.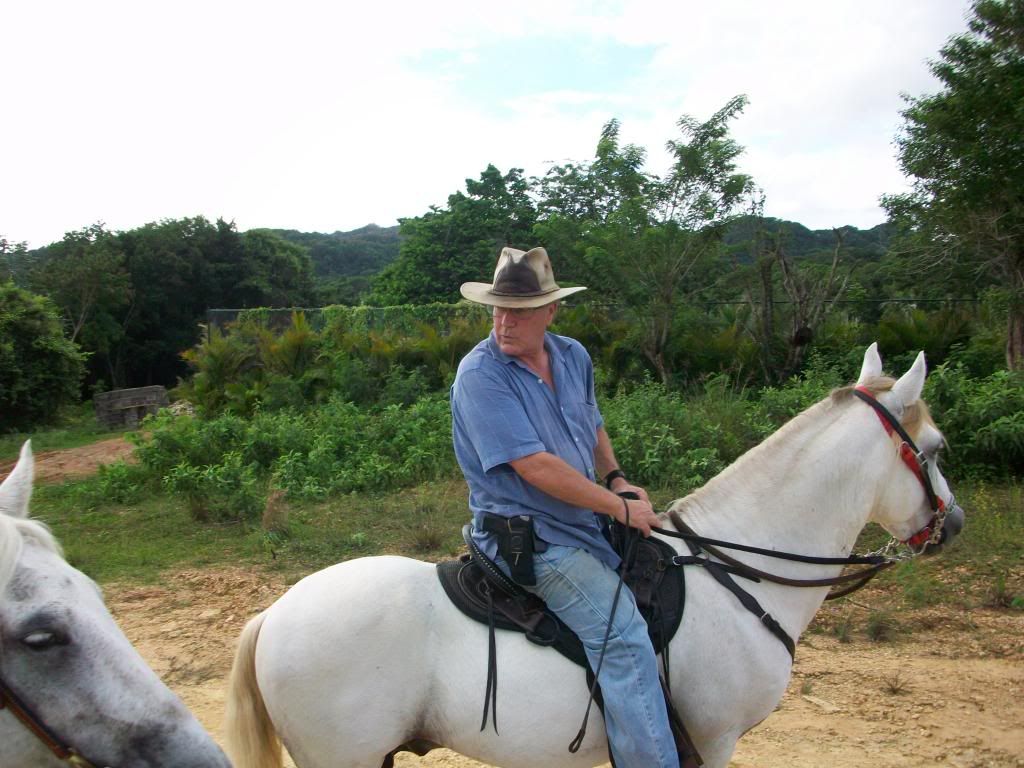 It's all about the hat.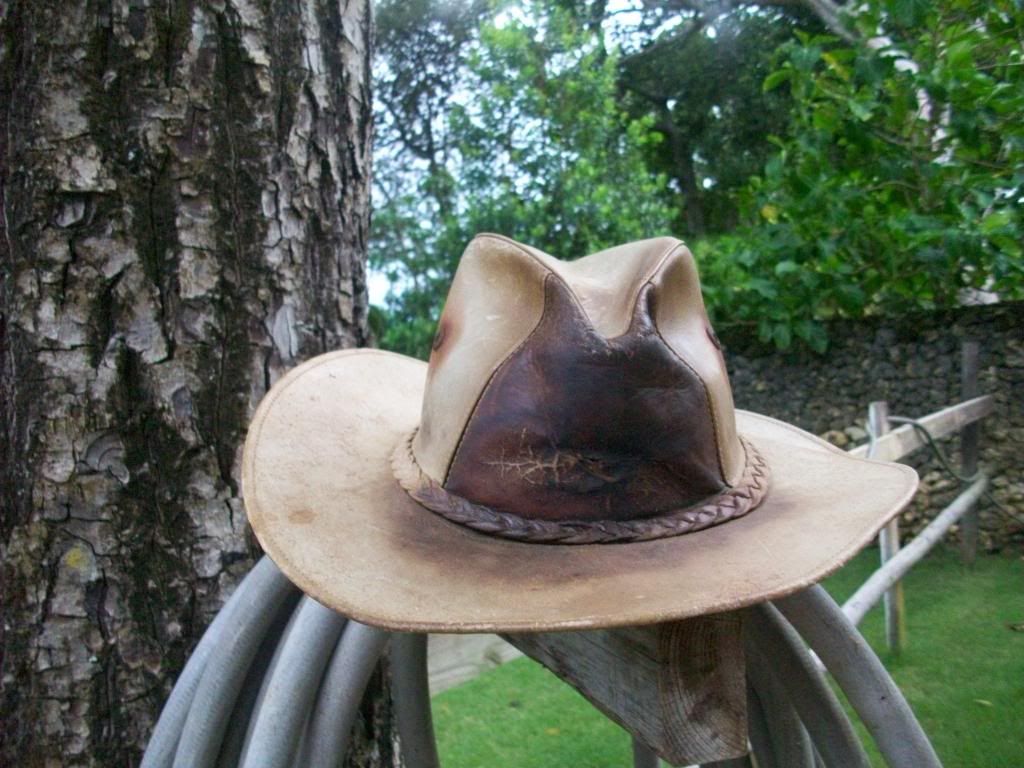 OK, when showing I wear black pants, white long sleeve shirt, polish my boots and a different hat.
---
Last edited by Sereno; 05-10-2013 at

07:19 AM

.