Ear-Shot Photo Journal :)
---
Hey riders!

So I decided that every time I ride, I will take an ear-shot so I can see how many times I ride, where I am riding, what I am doing, etc.

I invite you to post your ear-shots aswell :)
---
He may knock a barrel, but he will never break my heart♥
Green Broke
Join Date: Aug 2011
Location: Middle of Nowhere, Saskatchewan
Posts: 2,641
• Horses:
5
Here's a couple from fall: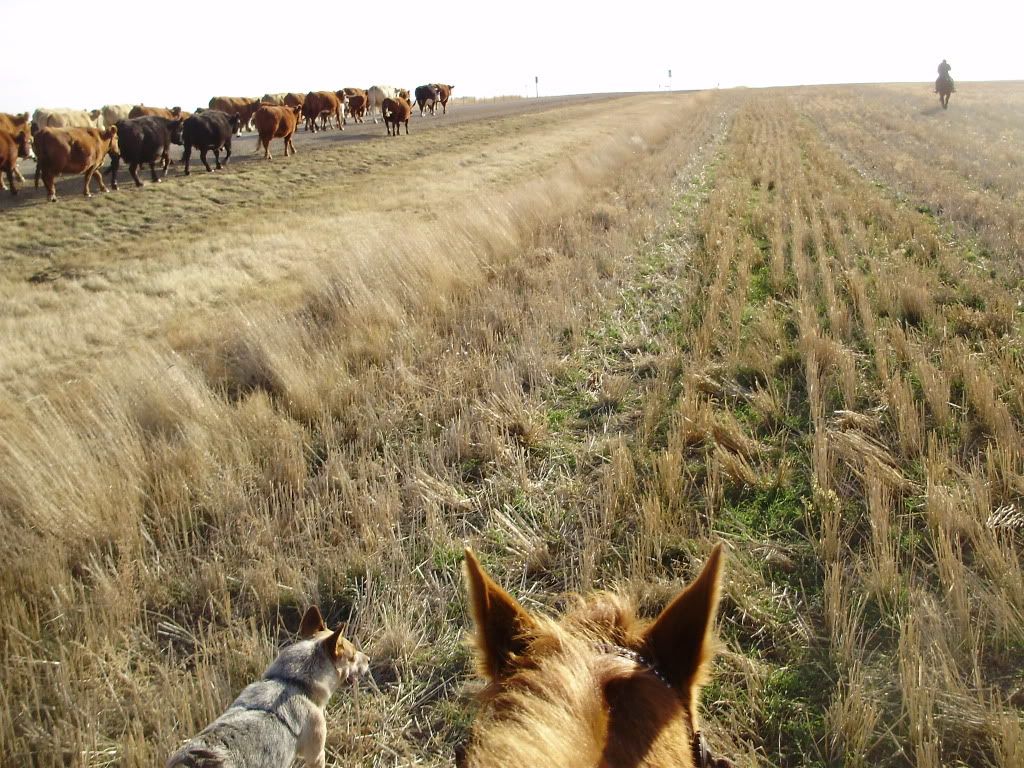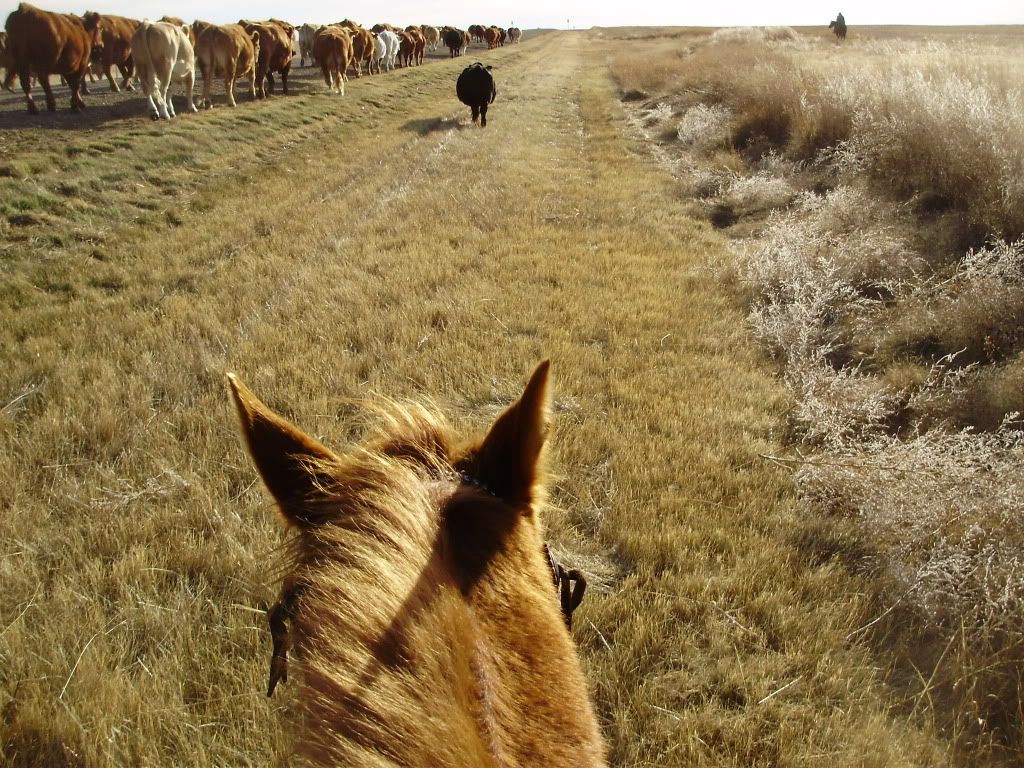 ---
those are beautiful :))
---
He may knock a barrel, but he will never break my heart♥
Trained
Join Date: Sep 2011
Location: Hour and a Half from Town!
Posts: 6,324
• Horses:
2
How Fun QHriderKE!! I haven't been on a roundup in ages.
Here's NYE ride, already posted but have 0 miles this year on the trail only a couple hacks in the yard :(. This weekend is full of obligations too but I'm riding Sunday regardless!
---
You can get a lot further with a ladder than you can with crutches!!
What do you mean what do I mean?
Green Broke
Join Date: Aug 2011
Location: Middle of Nowhere, Saskatchewan
Posts: 2,641
• Horses:
5
Thanks FlyGap, I get to go on at least 5 every fall and even more in the Spring :)
---