How do you tie a flag carrier on your stirrup?
---
I will be riding my horse in the homecoming parade this weekend, but I don't know how to tie on the flag carrier correctly.

I have been practicing with my horse with a flag, loud, sudden noises and things that would be expected in a parade.
My horse is fine with it on the ground and on his back, and he is pretty much deaf to the world and doesn't care where he goes when I ride him, so I don't think riding will be a problem at all!
We are leading the parade, following two cop cars and hopefully brisco doesn't feel the urge to poop because he doesn't know how to poop and walk at the same time... haha! Lets not hold the parade up now Beastly boy!

But anyways, I do have it tied to my stirrup and I can secure it with duct tape - but I would still like to know how you properly put one on. This flag carrier has two straps, one on the top and another on the bottom.
Thank you! And any other tips would be great too!
I am holding the american flag and I asked a friend to take some photos of me, so maybe I will put those up if it happens!

Thanks again!
---
🔫 Don't Tread On Me 🐍
,.-~*'¨¯¨'*·~-.¸·,.-~*'¨¯¨'*·~-.¸
Look at this picture and how I've got my flag boot attached. My boot only have one strap, but if there was a second strap, you just attach the lower one to the stirrup. And duct tape? I've never used duct tape.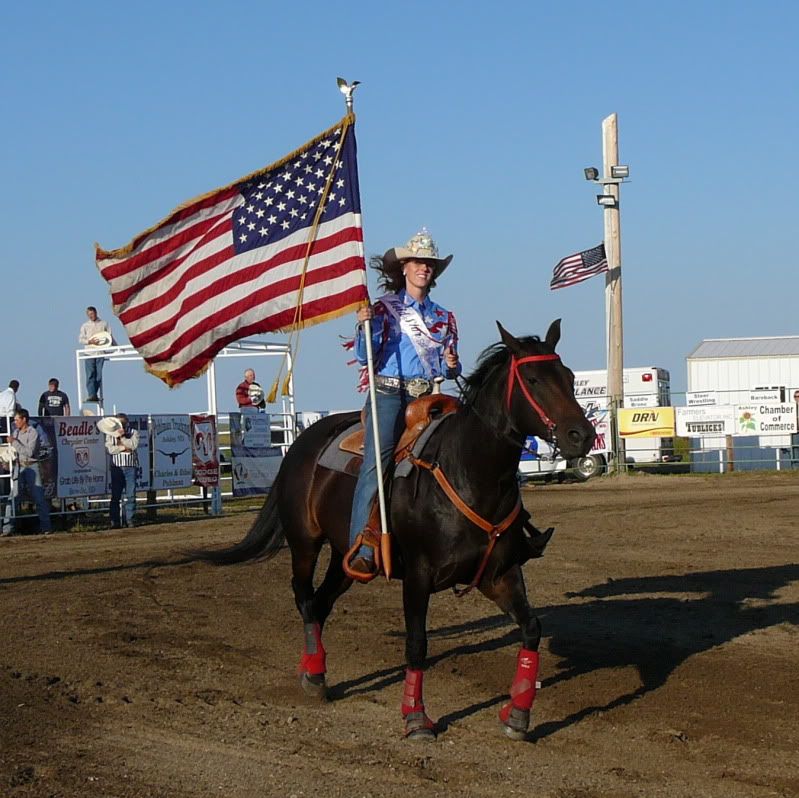 ---
∞•*˚ Βгįťţαňγ ˚*•∞
It is not enough to know how to ride; one must know how to fall.
Okay, thank you!
I've seen a few people use duct tape around here - they said it works good. But I think I will just tie it to where you have it on this photo and take the lower strap off. If I don't need the bottom one I won't use it.
Thank you!
---
🔫 Don't Tread On Me 🐍
,.-~*'¨¯¨'*·~-.¸·,.-~*'¨¯¨'*·~-.¸
I tried it how you had it in the photo and I took the lower strap off, it works very well!
Thank you!
---
🔫 Don't Tread On Me 🐍
,.-~*'¨¯¨'*·~-.¸·,.-~*'¨¯¨'*·~-.¸