smrobs i LOVE your grey!
n cowchick im soooo jealous of what yall get to do!
Why thank you
. I'm a bit fond of him myself.
---
Always remember that feeling of looking at a big, open country over the ears of a good horse, seeing a new trail unwind ahead of you, and that ever-spectacular view from the top of the ridge!!! Follow my training blog:
http://robertsontraining.blogspot.com/
dont come looking here if he goes missing
Green Broke
Join Date: Jun 2009
Location: Was in Ocala, Fl Now In West Union SC!
Posts: 3,175
• Horses:
1
Quote:
Originally Posted by
Mike Zimmerman
View Post
Here's my little buckskin mare, she's a pretty nice ranch horse. I like her anyway :)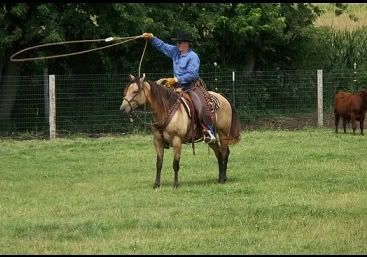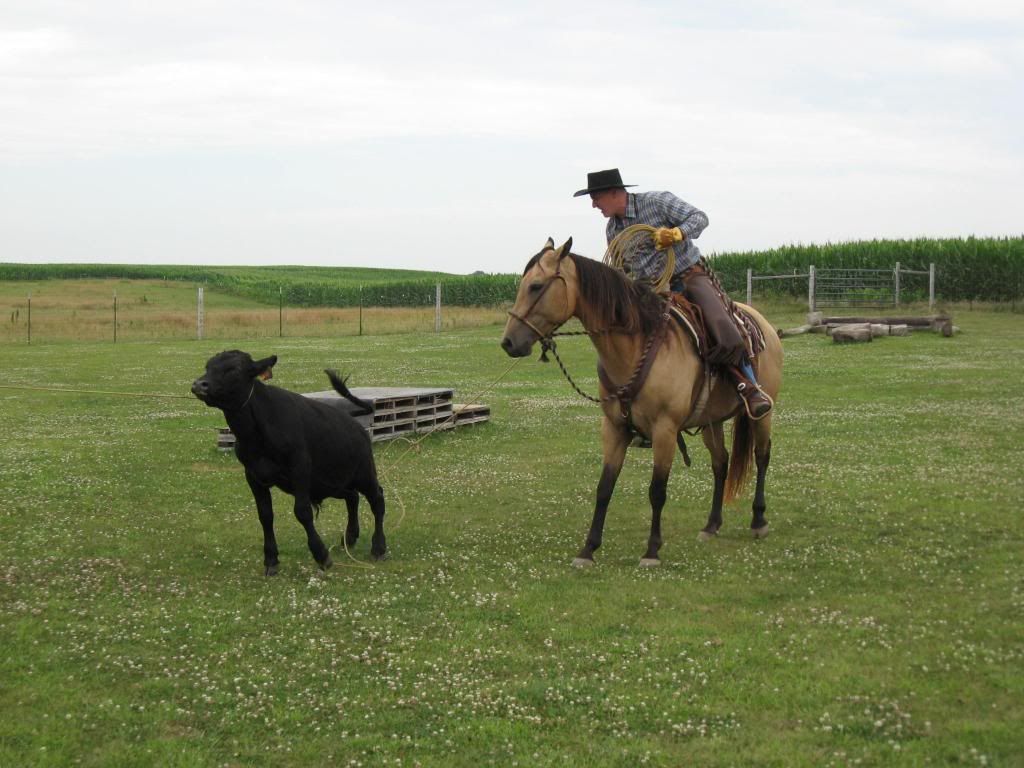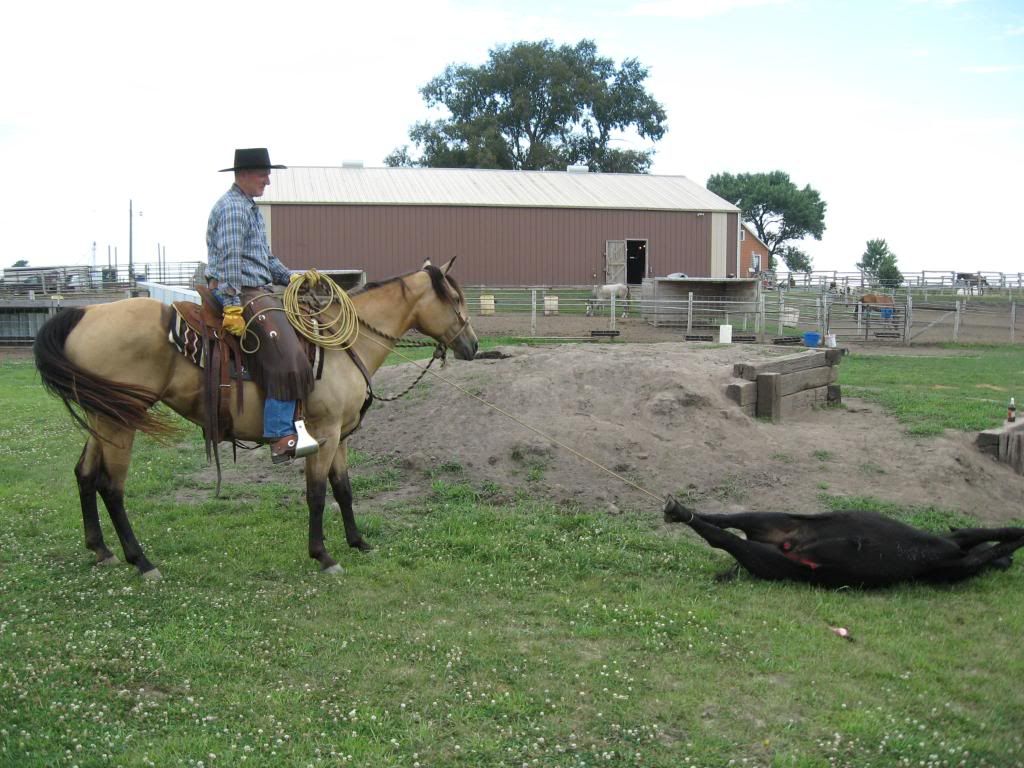 Posted via Mobile Device
I'm sorry, I had a good giggle at that last pic. that pore bull...I mean steer. lol
---
My name is now my horses on a dor not my horse sonador
haha thats mean...and funny.....
My purebred Arabian reined cow horse
He's the only one where we show but he sure as heck holds his own.
---
Don't squat with yer spurs on!
I'm so jealous of these pictures!

I really want to get into team penning or sorting but don't know the first thing about it lol
---
When riding my horse I no longer have my heart in my chest, but between my knees.
Teen Forum Moderator
Join Date: Dec 2010
Location: South East Texas
Posts: 7,157
• Horses:
2
He's not mine as I don't rope unless I'm needed (I'm a rather lousy shot, hehe) but I have some darned good pictures of our BO's son's cutting/team roping/ranchwork gelding, Bud. He's an unregistered QHxASB eight year old gelding, and he can get the job DONE ;)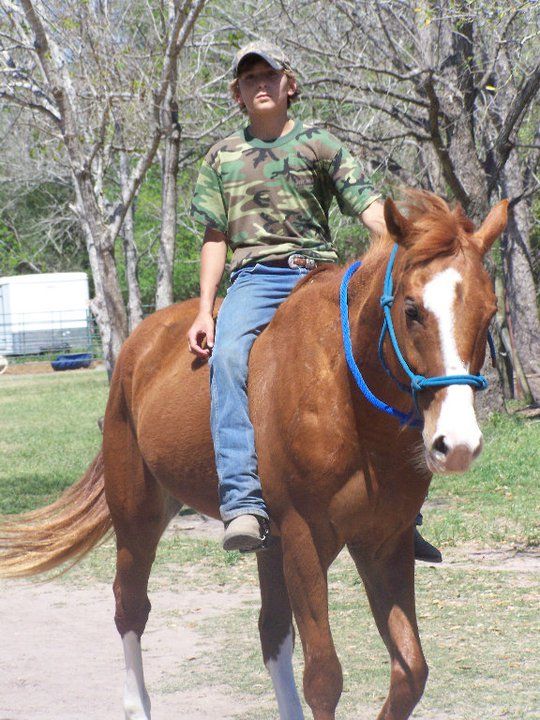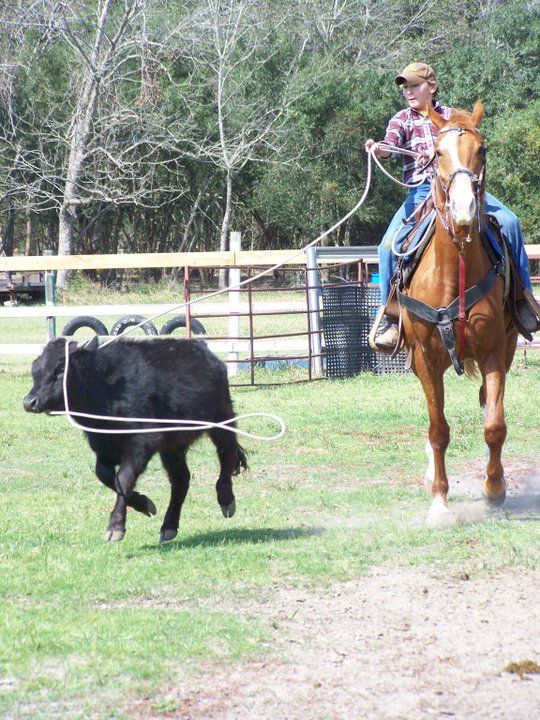 ---
Everyone in your life is meant to
be in your journey, but not all of
them are meant to stay till the end.
Not much, but here's my cow-horse. I'm pretty proud of him, personally.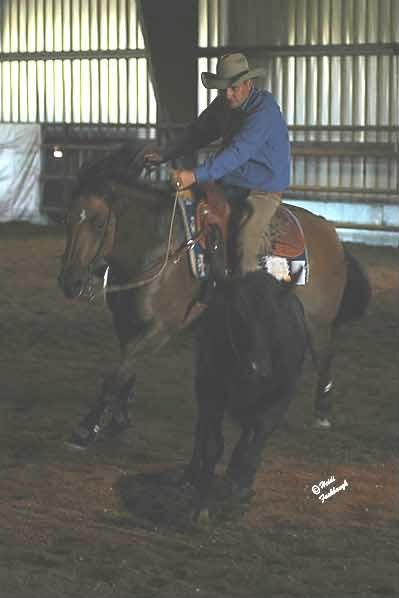 ---
-I'm so busy... I don't know if I found a rope or lost my horse.
-An Armed Man is a Citizen an unarmed man is a subject.
-Where ever free speech is stifled Tyranny will reign.