Green Broke
Join Date: Aug 2011
Location: Middle of Nowhere, Saskatchewan
Posts: 2,701
• Horses:
5
Coming back to the dark side for a bit...
---
I made a little appearance last year around this time.... AND IM BAAAAACK.
This time, with a saddle that actually fits me and my horses, a lovely Thorowgood C/C.
Bwahahahahahaha.
I can't wait for riding conditions to get good!
And in case you need a laugh...
First time English (last year)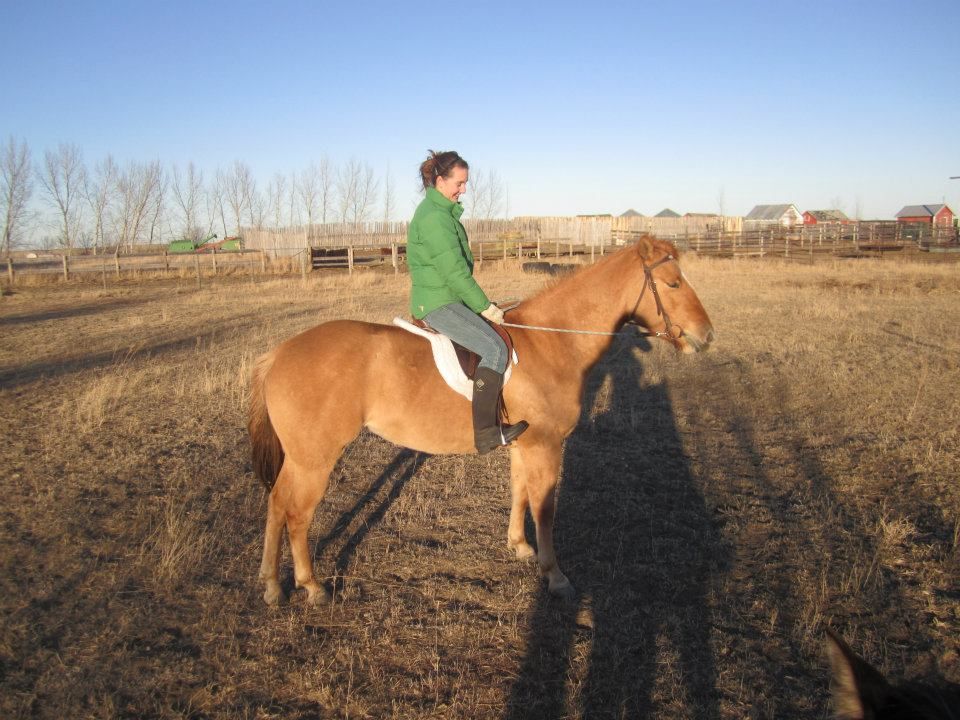 First time English this year:
---
Welcome back! Squiggy looks good in English tack, but where's your helmet!