My first time!!!
---
Hi everyone! Yesterday was my first time in an English saddle! I thought I should try it, that way I could have at least said I had. Let me say this, it was much funner than I ever thought it was going to be!
Everyone else at my riding class rides Western, so they heavily frowned upon it. Especially one girl... but oh well, I had fun. I just wanted to see how bad my posture was xD And, if you think my new horse, Bo, I will post a picture would be suited for riding English too, as I thought it was just a one time thing, but I liked it so much! I will probably end up riding both!
**The horse I am riding rides Western, so I just wanted a critique on my saddle posture. But any advice is always helpful and appreciated.
Me on an English saddle: (sorry, i know I shouldn't have faced the camera for a critique thing)
Then, here is Bo: ( He is a gelding, he is 2 1/2 years old)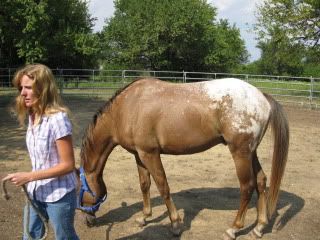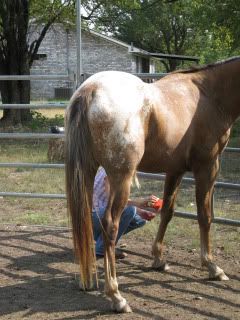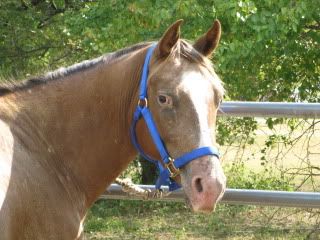 ---
Last edited by ChevyPrincess; 10-01-2009 at

10:28 AM

. Reason: Forgot words with **
i love riding in a english saddle to me it is more comfortable and i can feel more of what the horse is doing. another plus is think of all the crud you DONT have to buckle and lug around cause lets face it 35lb western saddle vs 10-15lb english saddle after a long ride........ yep no contest
---
i have my bloodhound & my horses what more can a girl ask for?