Quote:
Great, now I got a craving for hot wings!
*sniggers*
We don't keep poultry, but as a favor to our friend while he was in hospital, I did go and help place birds at his barn
Meet a little one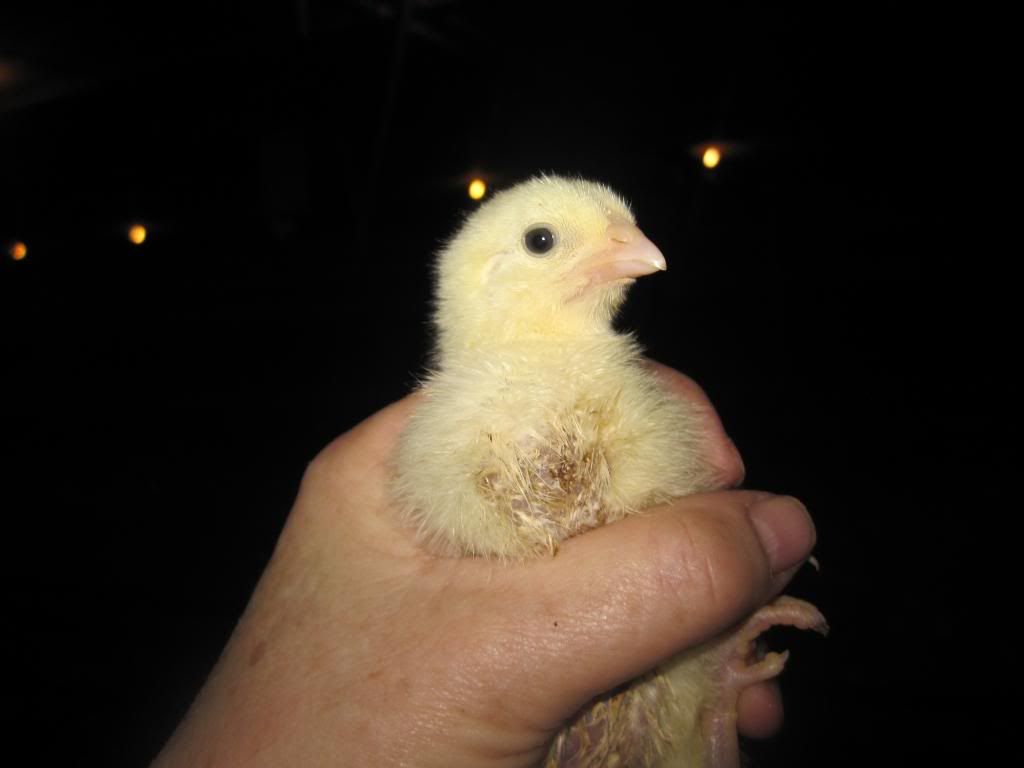 and some more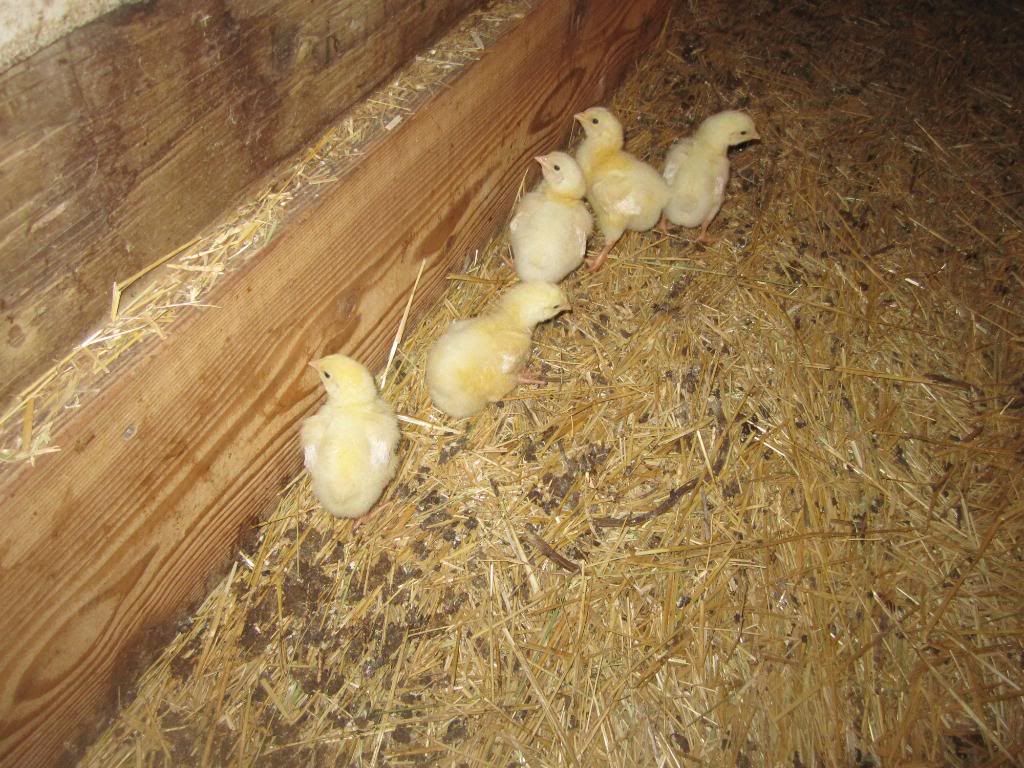 oh and a few more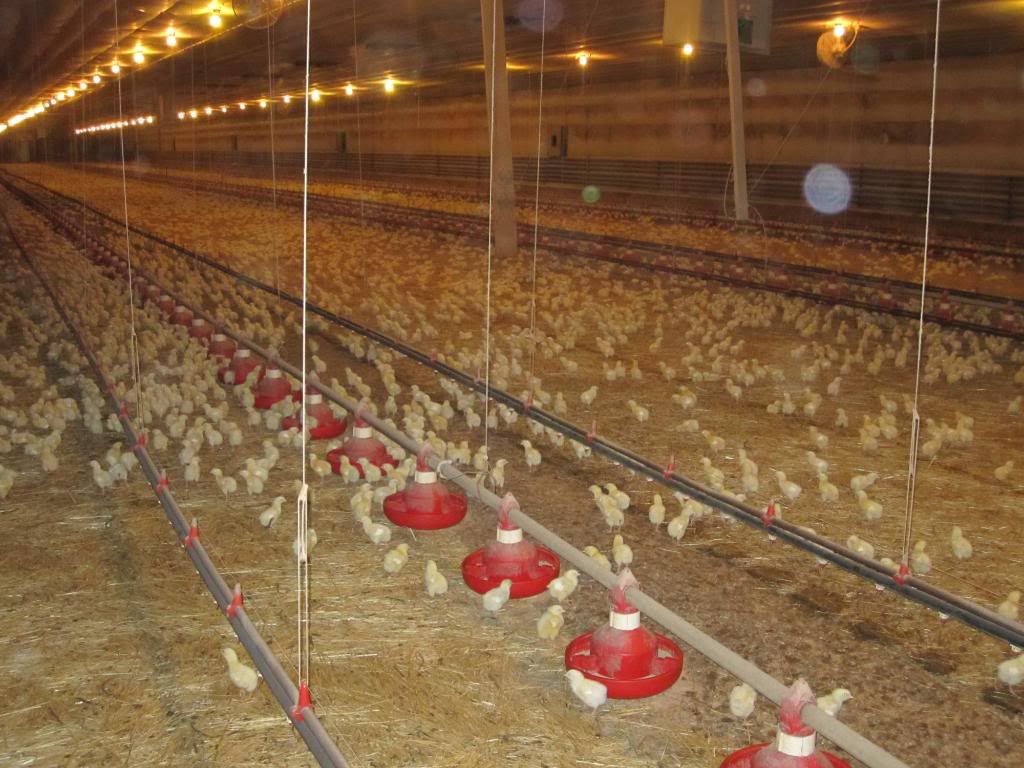 well lots really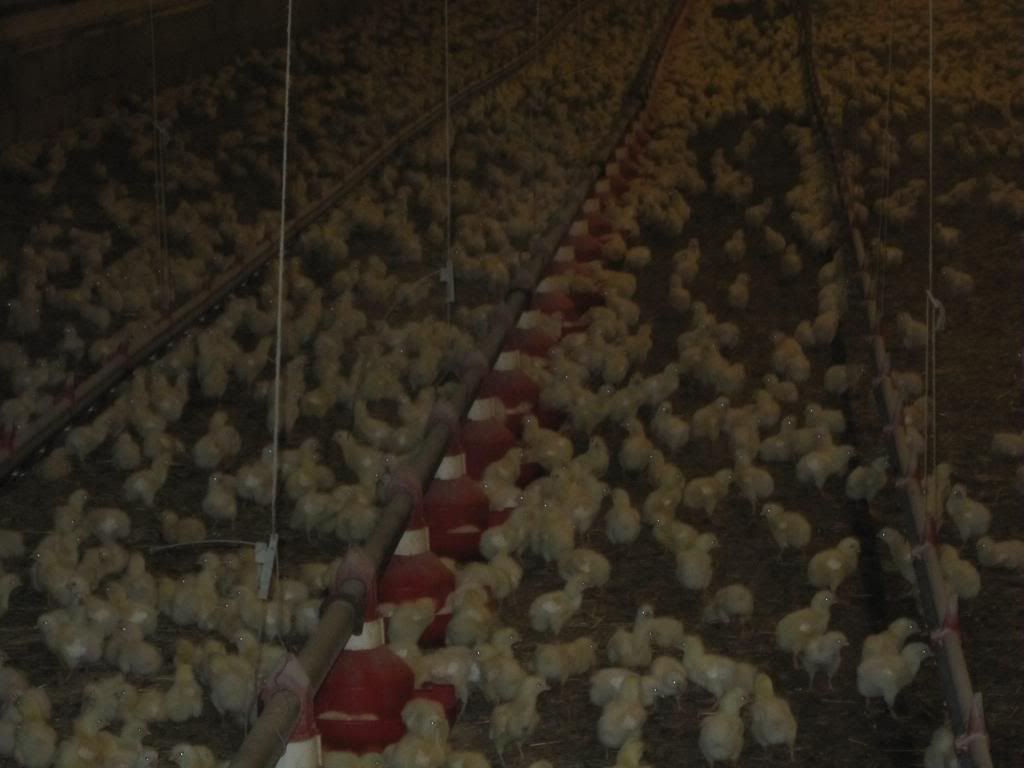 ---
"Never attribute to malice that which can be attributed to stupidity"
holy crappers!!! thats alot of babies :)
I want a chicken!!!!!!
---
The hills were bathed in moonlight, the shadows not so stark;
Silver light reflected off his brown hide as he held me in the dark
– I love you, Mudpie!
Trained
Join Date: Sep 2011
Location: Hour and a Half from Town!
Posts: 6,386
• Horses:
2
Mudpie they make great pets if you can keep them safe!
My apartment chickens were kept in a large cage with a roost. We would let them wander around inside for a bit for exercise and they followed us around like puppies. When I moved I kept the cage inside and let them out in the yard during the day and they would peck the door to come in at night.
I called them my chickakeets.
---
You can get a lot further with a ladder than you can with crutches!!
What do you mean what do I mean?
Quote:
Lockwood! Your flock is beautiful!
I wanted Americaunas so bad but hub is traditional and insisted on rir's.
Ducks??? What do you do with them? Sooo sweet!
Thank you :)
My son is allergic to cats so the ducks are my mousers. They eat just about anything the other birds wont and they love mice!
They also like to keep me busy cleaning the water buckets because its not unusual for them to hop in one to take a bath. Yeah, its a pain but they have been such a good addition to the farm it is worth it.
I even had an orphaned duckling adopted and raised by one of my hens. Talk about cutie patootie!
Quote:
I love chickens. So beautiful. I am looking for a really nice, colorful photo to use as a reference for a paiting with my watercolor pencils. Post away, ladies, and guys! I like the RIR rooster, and hope to see some other good ones.
I'll post some more pics, but here is a site chock full of chicken pics!
http://www.feathersite.com/Poultry/BRKPoultryPage.html
They have pictures of just about every breed there is. Enjoy!
Love our chicken diddles!
---
We purchased 6 Rhode Island Reds from TSC last year... I honestly didn't think I would enjoy them so much! They are really cute and funny. A happy chicken is one with fresh food and water. :) We ended up losing one, but the remaining 5 are very healthy and produce so many beautiful eggs that we have to give most of them away. I think we may buy some more when they get in their hatchlings! How long do they typically lay for? Ours will be living their lives out in their chick condo. ;)