Beginning of sway back?
---
My TB's back lately has not been "popping" back like it used to.
after riding it would sway a tad but after a day or two break it was straight again, but even after 2 weeks of no riding his back hasn't popped back.
He's 14 with a 6 year racing history.
I was wondering if this could be the start of a sway back?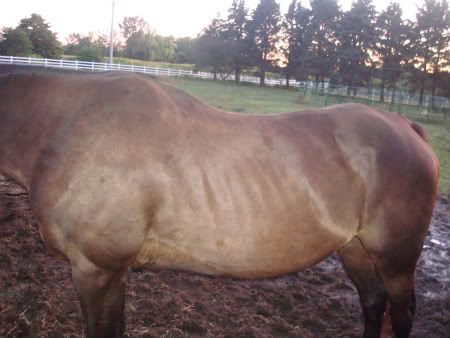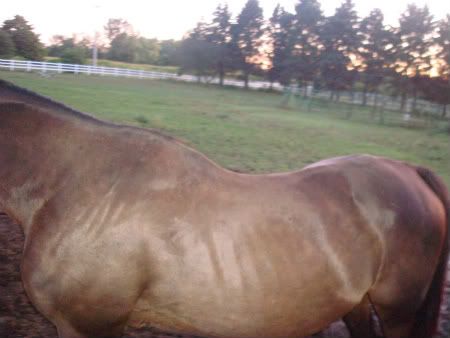 ---
16 year old TWH Mare named Ginger
3 year old APHA Paint Gelding named Fox.
RIP Evie (Clydesdale) 7.29.09 & Magic (OTTB) 2.23.10
My OTTB used to do this as well, somedays he would have a straight topline and other days he would have a dip. What I did was do the belly rub exercises with him and he would tighten his back back up. Does his saddle fit well?
I do believe it fits fine, I've never had problems with his back with the saddle before but I would like to get a popper fitting for him.
---
16 year old TWH Mare named Ginger
3 year old APHA Paint Gelding named Fox.
RIP Evie (Clydesdale) 7.29.09 & Magic (OTTB) 2.23.10