Keratoma/Foot Injury
---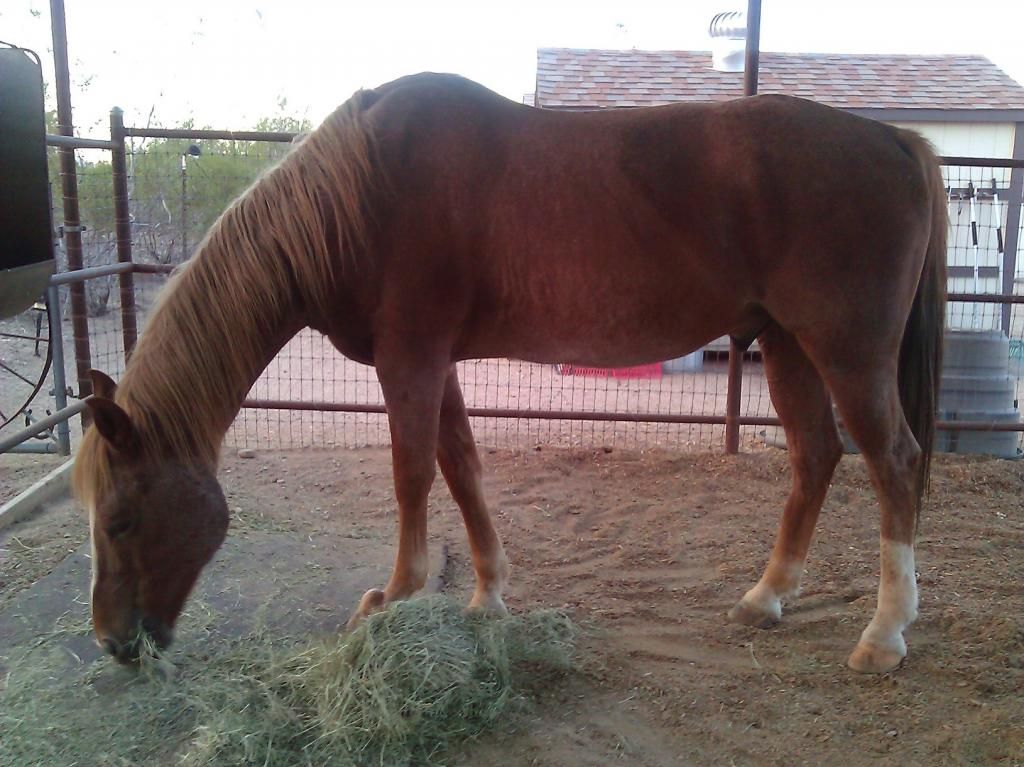 Hello, everyone! I got my dream horse about 7 months ago and he is absolutely amazing! His name is Rip and I love him!
It took me a while to find him, but I know that he is the perfect horse for me. He wasn't in the best shape when we first got him though. He was underweight and a bit depressed. Months later, he is doing very well. He is very happy and healthy here. He's gained his weight back and everything.
There's just one problem that is still there. He has a large bump above and into his hoof. It's about the size of a golfball. He had it when we first got him. We were told that he's had the injury for over a year and a half. They said that he caught his foot on barbed wire, injuring his coronary band. It is pretty painful for him. He can only go on short trail rides and does best on softer ground. I haven't ridden him too much though since I feel bad about him hurting, I don't want him to be in pain. ): Here are a few pictures of what it looks like. (You can also see it in one of the pictures above.)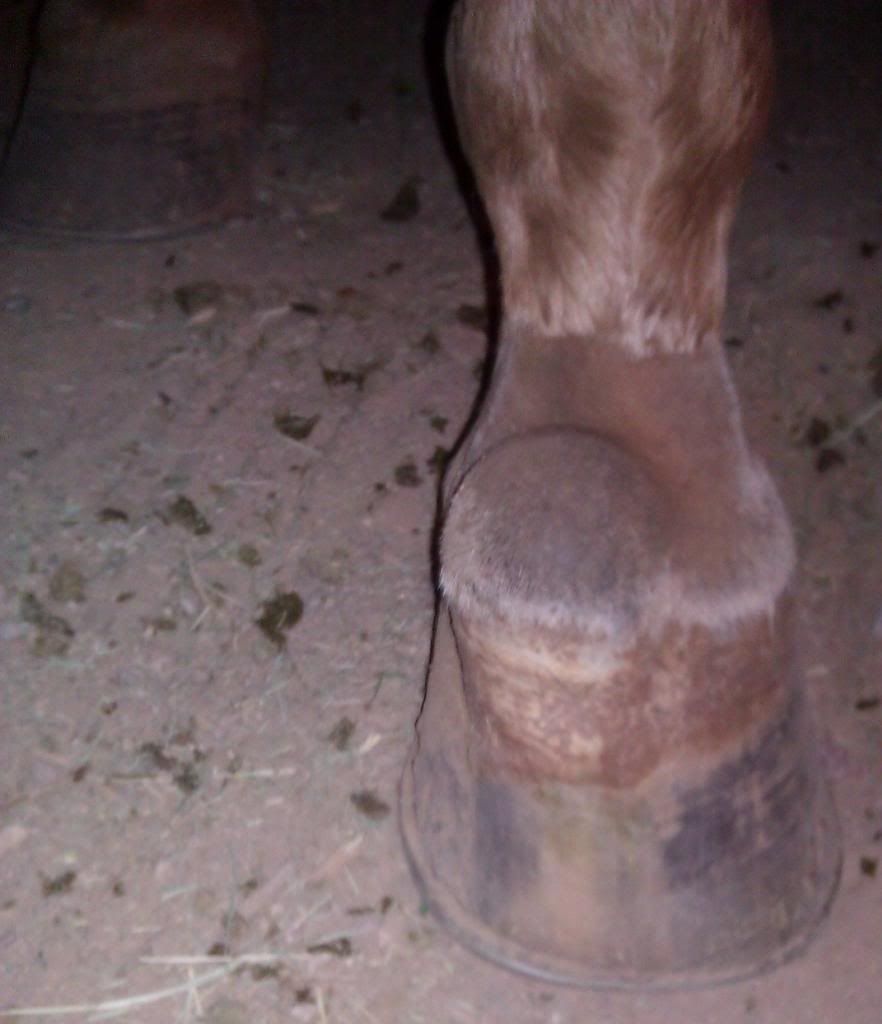 We've had a couple of vets look at it. One took X-rays of it as shown above.
We had another vet who specializes in lameness issues take a look at it as well. She looked at it through Ultrasound and did nerve blocking and various other tests to try and figure out what it is. She tested the hoof with a hoof tester, and he showed no tenderness in the hoof itself. After all that, she believes that it is a keratoma. She's optimistic that it can be removed without further problems and that it'll bring him relief immediately. So far, there is no damage to the hoof, bones, etc. which is great. He'll definitely need it removed though. It has the potential to cause problems later.
I currently have a GoFundMe page going trying to raise money for the surgery. (I'm unsure if I'm allowed to post it here though. Haven't had the chance to ask yet.)
Anyway, I was just curious what you all think. Has anyone had anything similar to this happen to their horse? Did you get surgery for it? How did it go? Anyone have any similar experiences to this, etc. Any help is very much appreciated. Thanks so much for taking the time to read this. :)
Hi & welcome. Sorry to hear about your horse.

That is a funky one! I wonder about the previous owners saying it's an injury. I've never seen a keratoma quite like that before, they're usually under the hoof capsule only. I'd be concerned with this one about it's impact on the coronary artery and of course the coronary border/lamellar corium & it's effect of hoof regrowth. But the vet's right, if it's a keratoma(& even if not) it could be more trouble to leave, as the pressure from them will damage underlying tissue & bone. I wonder, whether the hoof imbalance was due to the lump, or otherwise.

Hope Patty replies to you.
If you look up phd veterinary, the vet has a blog. A few months ago he posted something on keratomas. It is a rare condition so I'm not sure many people are familiar with it.