Circuit saddle - opinions?
---
I went to Dover last week and tried different saddles. Shame to say, but Bates, Collegiate, HDR, ... (don't remember other brands, but most are known and was mentioned here before) didn't fit me really well. :) The only one I really liked was Circuit (all models were pretty good). So does anyone have experience with Circuit to share, please?




Sorry I didn't get to this thread earlier, as I just joined.
I just got my horse for Christmas, and immediately I looked at the Circuit Saddles. I found the Circuit Elite in Dover, and bought it.
It was SO much different than the picture/description from Dover. It also put me in a weird position
This is what it looked like: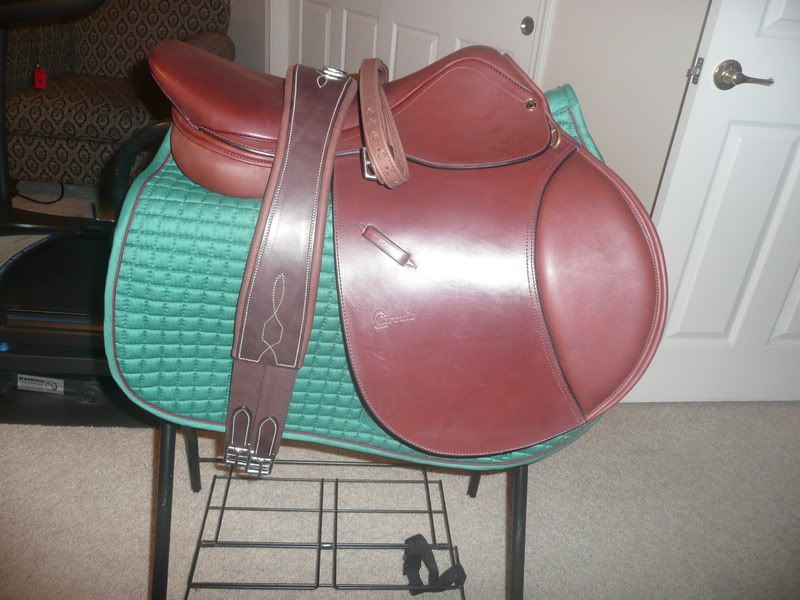 The leather was very plasticy, and overall I found the quality very poor. It also fit my horse very oddly.
I would look at some used Pessoas (That's what I have now). They are high quality, and you can find some great deals on used ones.
If you do decide to get a Circuit, Dover is very kind with their return policy. I had ridden in the Circuit once, it had a little mark, and they returned it for a full refund. I really suggest a Pessoa, I love mine.
I hope that helped you at least somewhat. =]
Thanks a lot for sharing your experience! I actually went to Dover again this weekend and re-tried it on dummy horse and it didn't feel as well as it was for the 1st time. So I'm passing on it. :)