Birthday present to myself!!
---
So excited, two days after my trainers birthday...one week after my own birthday (we are exactly one week apart from 20 years age difference)
We got our favorite trainer to come out to our little island for a full day of lessons!!
Really gives me something to work towards!! So excited!!
We are also surprising my trainer who is like a second mom to me
We are both obsessed with the minions from despicable me....
So her hubby and I are getting this cake made for her!! I also have a very pretty fall colored scarf for her!!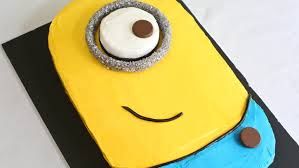 My birthday is in two weeks!! Yay un exciting 22!!! Lol
---
https://www.horseforum.com/member-jou...aining-497281/