Decorating stalls for christmas?
---
At my last barn, we all went all out for christmas and made the barn look really nice! But now I moved to a much smaller, not nearly as fancy barn. So I don't know what to do to decorate!
I am going to make him a stocking, but that is as much as I have come up with. The stalls aren't that big, and Sonny will eat everything in sight so I have to be careful. I heard about wrapping the door like a present, has anyone tried that before?
Here is what his stall looks like now: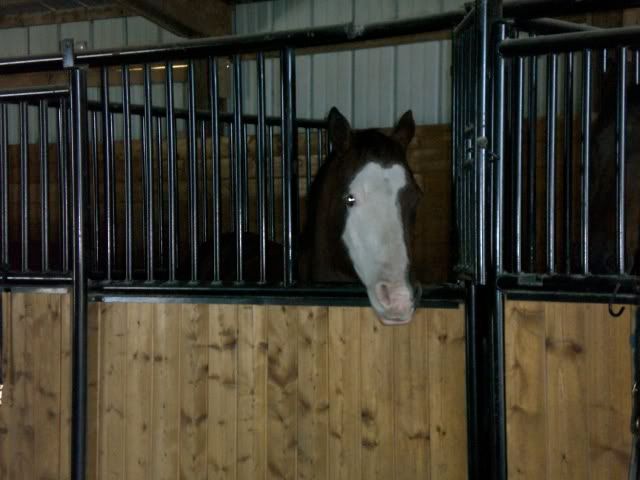 Does anyone have any suggestions?
Thanks!
Emily
Maybe decorate along the rafters and above the stalls where the horses can't reach.