Fun on the farm! PICS!!
---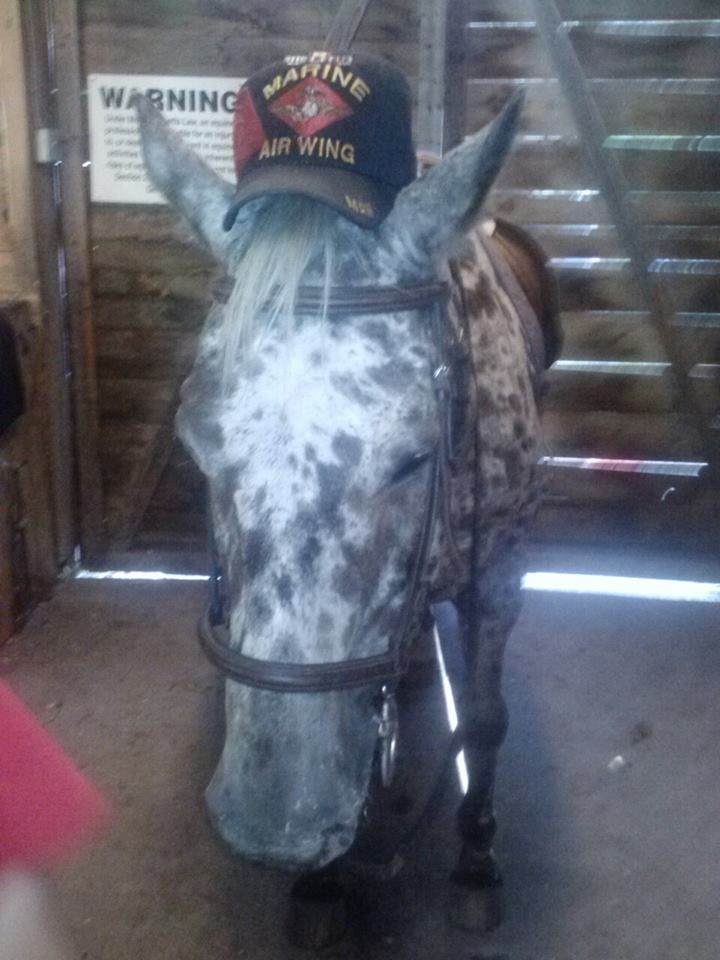 My hubby put his hat on Gaylens head I snapped a pic.
Had to run down the hill to get my fly spray and my boots, came back 15 min later and he hadn't moved an inch (He wasn't even tied) and the hat was still on his head.
My hubby hugging his favorite horse Brady, a German Warmblood
My good friend Sarah (yes she gave me permission to post this) and her OTTB Brooke
My hubby called for me and couldn't find me because I was standing behind Gaylen. I popped my head up and said, "I'm right here!" He busted up laughing and said he needed to take a pic.