Was this a good time or no?
---
My cousin used my horse for equestrian and she ran poles with him. I was just curious as to whether or not the time they got was a good one.
I'm not really involved in the competitive side of horse ownership so I'm not sure.
I do know they got 1st place with this time, but also that it was against 4H level horses. Just the old family pet that Sally decided to do equestrian with if you know what I mean. It wasn't against *trained* speed horses.
My horse is a trained speed horse (barrels) but he's a little out of practice since I don't compete with him. Before this run he probably hadn't been competed with for three years. Before this he also had never run poles before.
Anyway, their time was 25.21 seconds.
Is that any good?
And for your viewing pleasures, here's some pictures of their run.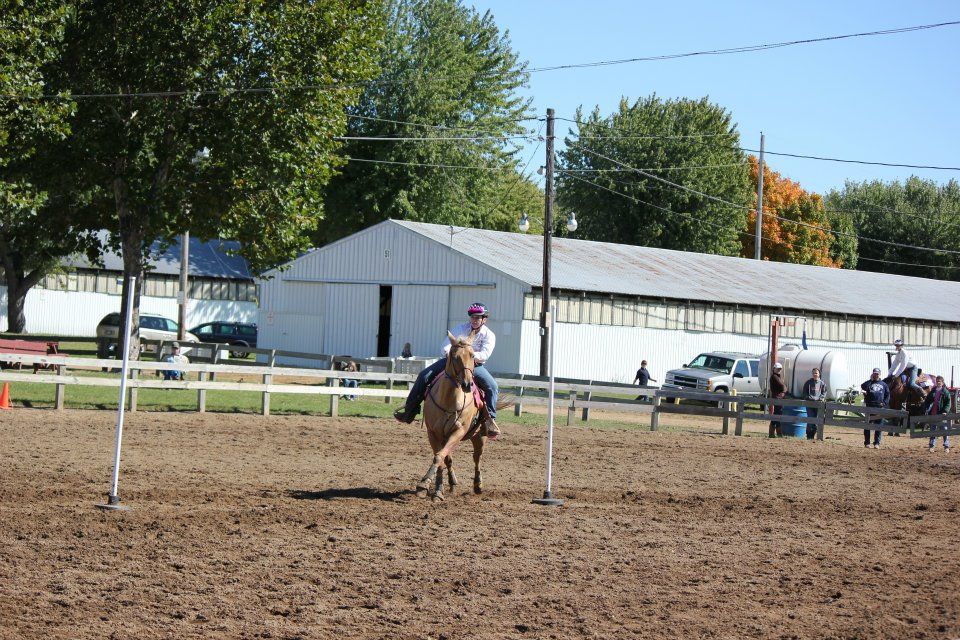 ---
Last edited by ForeverSunRider; 10-06-2013 at

08:33 PM

.
Yearling
Join Date: Aug 2011
Location: Central Texas, easily mistaken for a big bowl of dust!!
Posts: 1,427
• Horses:
1
It's pretty good for a horse who wasn't trained, the fastest speeds are right around 20 seconds though usually.
Posted via Mobile Device
World champion and NBHA 1D horses will run 18-19 second patterns.

where I run 22-24 will usually place the top 5, depends on who shows up and is on their A game. 25 Is still good, but more along the lines of average. 26-30 isnt going to place in my area.
Posted via Mobile Device