OK, I tried the too horses:
I preferred the first one. He looked just like this, but with 4 white socks:
I wasn't able to ride him, because he's only just broken. As in 5 days ago. But he's learning quickly, and on the bit nicely. He has a beautiful trot, and gorgeous canter work. He naturally extends! :) He is HOY's quality!
In able 3 weeks, I can go back and ride him. If I like him, I can have a weeks trial.
He has yet to learn to jump!
The other one was not as flashy, and a bit smaller He looks like this: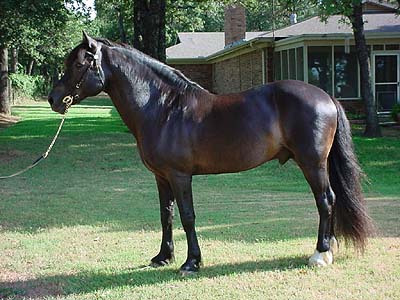 He was still nice, but only 3 days broken, and not as quick to learn as the other one. Not as many brains between the ears! But either one was lovely!
I'm very excited!