I need your guy's opinion please.
---
So I know I posted something like this already and i'm grateful of everyone's critiques but I need to know if you guys think i'm progressing at all. I know these's pictures aren't the best but thank you all.
Old. About three weeks ago.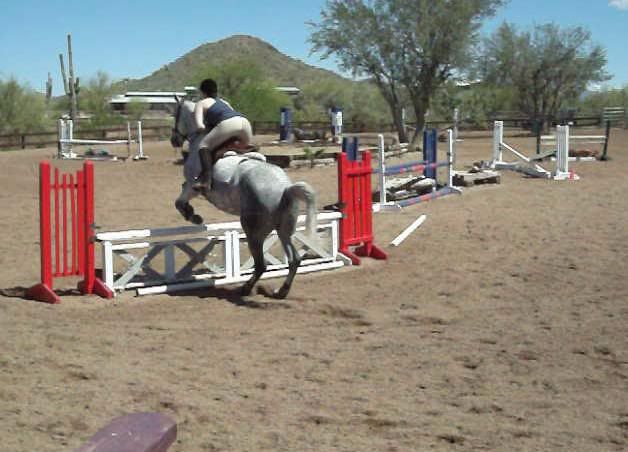 New. Last friday.
I know these pictures aren't that great.
Oh and about the arch in my lower back I was in a car accident last year and have back and neck issue's from it but i'm working on them.
Again thank you again guys. I'm really working hard and I know I still have a long way to go but I just want to know if you see progression. I've been taking lesson's for a little over 2 months.
your arms look a lot better now! :) they don't look like bird wings, and your elbows aren't as bent! very pretty horse :)
Quote:
Originally Posted by
LeosAmericanShadow
View Post
your arms look a lot better now! :) they don't look like bird wings, and your elbows aren't as bent! very pretty horse :)
Thank you! :]]
I love that horse. :P