My herd in pics and stories
---
Here is my 32" miniature Goldie. I was offered her when an aunty heard about her and she knew i was "horsey" She was owned by a little old man who had went down hill a lot and could barely remember his name so little Goldie had poor feet, a bad coat, was just a bit neglected looking. But i do not blame her old owner at all, age gets to us all. She is VERY sweet and loveable but very much a mare. She has shown a very good proficiency for driving and i'm driving her a lot at the moment.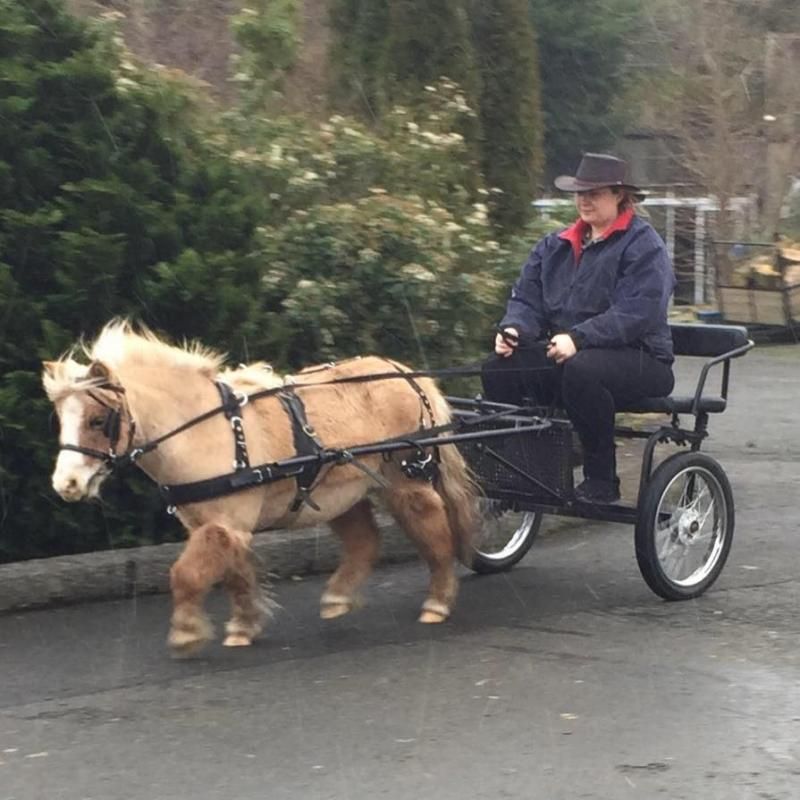 Here is Thriller. He is a 30" miniature. He is on lease for showing. I originally had him for one season, and he was to go home in September but his owner found out she was pregnant and that the baby was a little more special so her pregnancy is being tough. I love the little dude so of i didn't mind that he had to stay. He is still here, and the baby is due soon and only God knows what will happen :/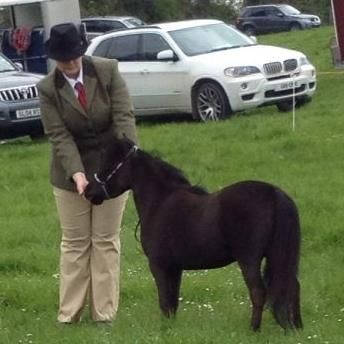 This is the love of my life Jago. He is actually my friends 17 year old horse but i have known and ridden him since a 4 year old so i know him like i know the back of my hand. I would trust him with my life, and he is the only horse i have ever ridden on the beach. I took him on fully about 3 years ago when I sold my horse and i begged my friend. We had the best year i have ever had with a horse. He then went lame and progressively got worse. Despite my year of vets, farriers, physios, tack fitters he just didn't come sound. So he is now retired and loving it. I love him so much. He stays here some times. But he lives in a field a mile away so he is never too far if i need him, and i frequently do.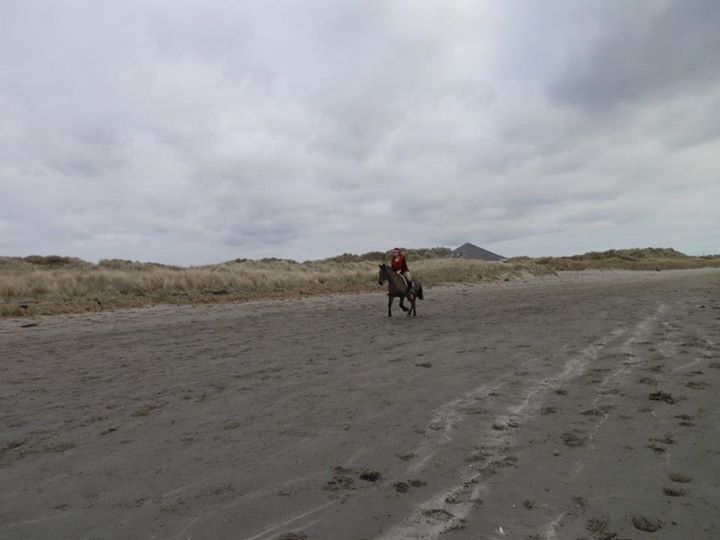 Here is them all today lol Jago is only here until Tuesday (for the farrier) and i can't stop hugging him and dreading tuesday :(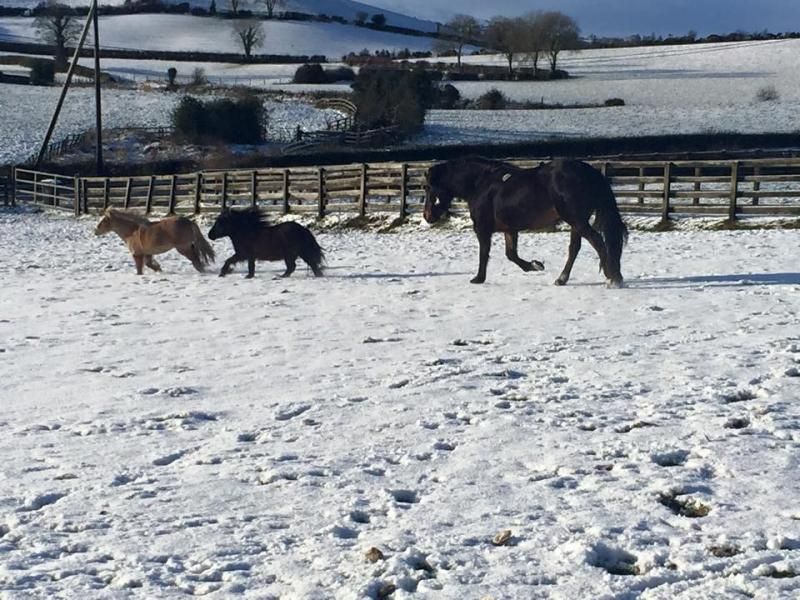 ---
Last edited by Goldilocks; 01-29-2015 at

11:29 PM

.
Thanks for sharing and welcome to the board! Love all "your" ponies! The minis are darling ... when I can't ride any more, I just may have to look into getting a mini.
I am also jealous of your green ... almost forgot what THAT looked like, LOL ...
We don't have much snow here but its snowy today :)

Minis are so underrated. I get a lot of laughs about them, but they are so much fun. I'm a very nervous rider after a lot of things happening (which ill talk about later) the only horse i trust is Jago who is retired so i can't ride him. So i'm not riding.