Green Broke
Join Date: Aug 2009
Location: New South Wales, Australia
Posts: 4,863
• Horses:
1
New horse (another naming thread)
---
I got a new horse today! Went to pick him up this morning... wouldn't load, finally bribed him on. Then got home... and he wouldn't get off! Couldn't make him budge, so we had to take out the middle to turn him and walk him off front first!
Anyway, his name is "Buddy" but I don't really think it suits him, do you guys have any ideas?
Also, blue or purple for tack?
Here are some pics my friend took of him here in his new home.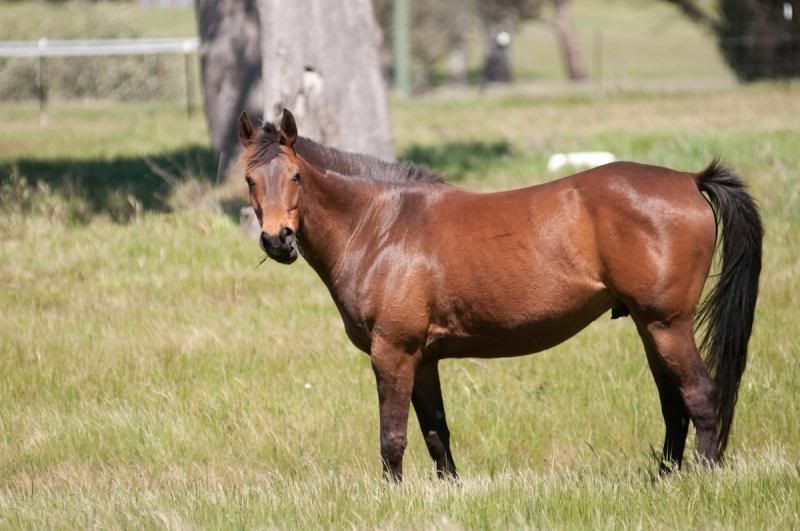 How about Shasta? Super cute horse, I think light blue would look awesome on him! :)