The new prankster at the barn
---
So as some of you may already know, I added a new horse to our herd two weeks ago. His name is Corr, he's a 5yo Russian Arabian. Green under saddle and started on tricks. Having never worked with a trick horse before, I was in for a bit of a crash course. This guy is smart, and like many dogs, he'll run through his tricks to get your attention or a treat. Unfortunately, many of these include moving feet and/or mouth. His favorite trick involves him picking a foreleg all the way up and holding it. If I stop to chat with someone in the barn, he'll just lift a foot and hold. He reminds me of Rosie, from Water for Elephants.
He's very nosy and we're still working on the RESPECT issue, but he picks up new things very quickly.
So somewhere in the latter part of week 1, I saddled him up to go for a short ride with a friend. I guess he wasn't in the mood for a ride, as when I tightened the girth, he started leaning back, like he was going to bow. I poked him in the shoulder and he stood back up normal. Shortly thereafter, he leans back again, but this time, he didn't stop, went all the way down, then plopped over on his side. I untied him and we tried nudging him, tugging the lead, slapping his rear with a whip, nothing. He just laid down and closed his eyes. I had my moment of panic "he's dying, this is why I got this horse so cheap!" He was down on his left side, so I had to undo the girth from the right (on an old western saddle, that was not an easy task). The whole process, he didn't budge. Finally got the girth off and drug the saddle out from under him, and the dang horse stands right up! I took him into the barn isle, trotting him up and down, turning both directions, felt for heat, nothing, the horse was fine, and apparently just didn't want to work that day. To keep him from getting away with it and thinking he'd won, I put the saddle back on and we went for a short ride at a walk.
He is a complete character though and frequently cracks me up! And a few pictures to hold over until I manage to have a camera on me when he's pulling something off.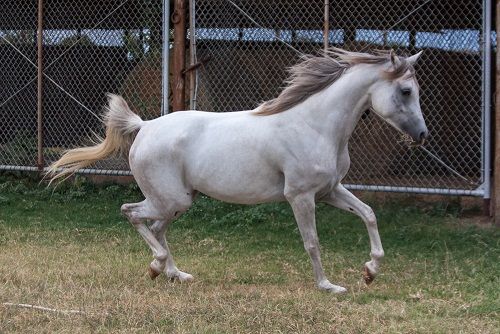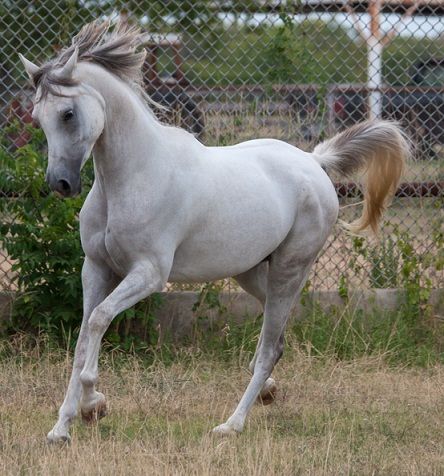 he's gorgeous (and i think he knows it ;) ) and sounds like he's smart as a whip too! keep your eye on this guy....... lol.