Please help me Find Style Show!
---
Thoroughbred
Gelding
This horse was a school horse at my barn. He was my love, my everything. He is a tatooed TB gelding. Smaller, probably 15 hh. Bay with a wide blaze. He went through the Strain Family Sale Barn in Granby, CT. If any of you have any info on him, please let me know.His regestered name is
STYLE
SHOW
and his tatoo number is C43356. Any info you may have is greatly appreciated. I miss him sooo much. I just want to know that he is in a loving home.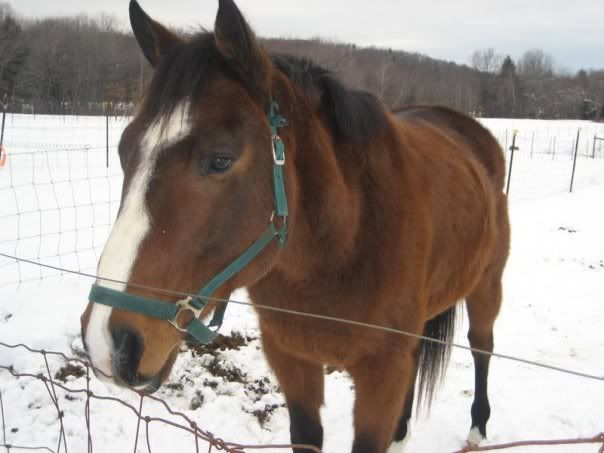 Do you know what registry he is under? You may be able to get some information from them.
---

"Until one has loved an animal, part of one's soul remains unawakened..."
- Anatole France
The jockey club. Thats how I got his tatoo number. Thats pretty much all they gave us besides his age and regestered name.