Shortly before I graduated college, I sold the appaloosa filly I had raised from birth, because I decided her personality was a poor match for me and my riding goals. My dad offered to buy me a new horse as a graduation gift. I set out to find the ideal hunter and accidentally fell in love with a rescued draft cross mare.
When I got Ursula, she was in decent physical health, but she had (and still has) some mental health issues. I don't know whether these are due to the abuse she suffered or just for lack of handling. In any case, she was extremely head shy and fearful. Haltering her was difficult. Touching her ears was out of the question. The first time I tried to put the reins over her head to ride her, she flew backwards and reared. She was super tense all the time. She broke three breakaway halters in the first three months that I owned her, and the owner of the boarding stable where I kept her deemed her "dangerous" and refused to take her halter off because she couldn't get it back on once it was off.
Despite her deplorable ground manners, Ursula was rideable at least at the walk and the trot (sort of). She wouldn't trot in a straight line. It was a drunken swagger, and I couldn't get her to canter at all. She was all strung out and had zero collection.
The good thing is, Ursula is super sweet and eager to please. With just some patience and some time under saddle, Ursula was walking, trotting and cantering at a steady pace and in straight lines! She is now comfortable around me and my family, and everyone is able to take her halter on and off without a fight. I can touch her ears without a freak out. She's fearless on trails and took to the show atmosphere like a pro!
In three years, we went from super green and frightened, to calm and consistent on the flat.. but our journey is far from over!
Just a few weeks ago, I bought a new saddle for Ursula. It's a used saddle and I took my time to find one that really fit, then had the fit confirmed by a professional saddle fitter. This has made a world of difference! I am now getting some collection and engagement out of her, and much more forward motion. Ursula seems to enjoy her job more than ever before! We have also started lessons over fences and are doing very well.
Here are some photos taken shortly after I bought Urs: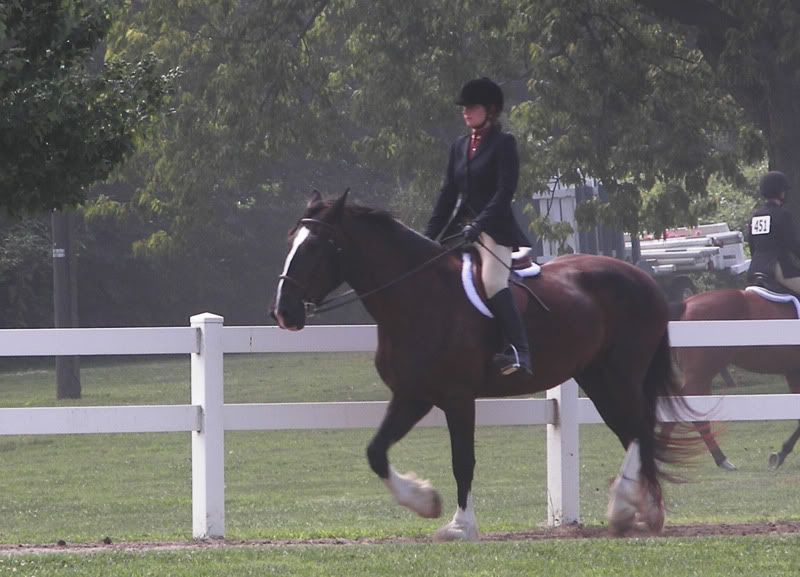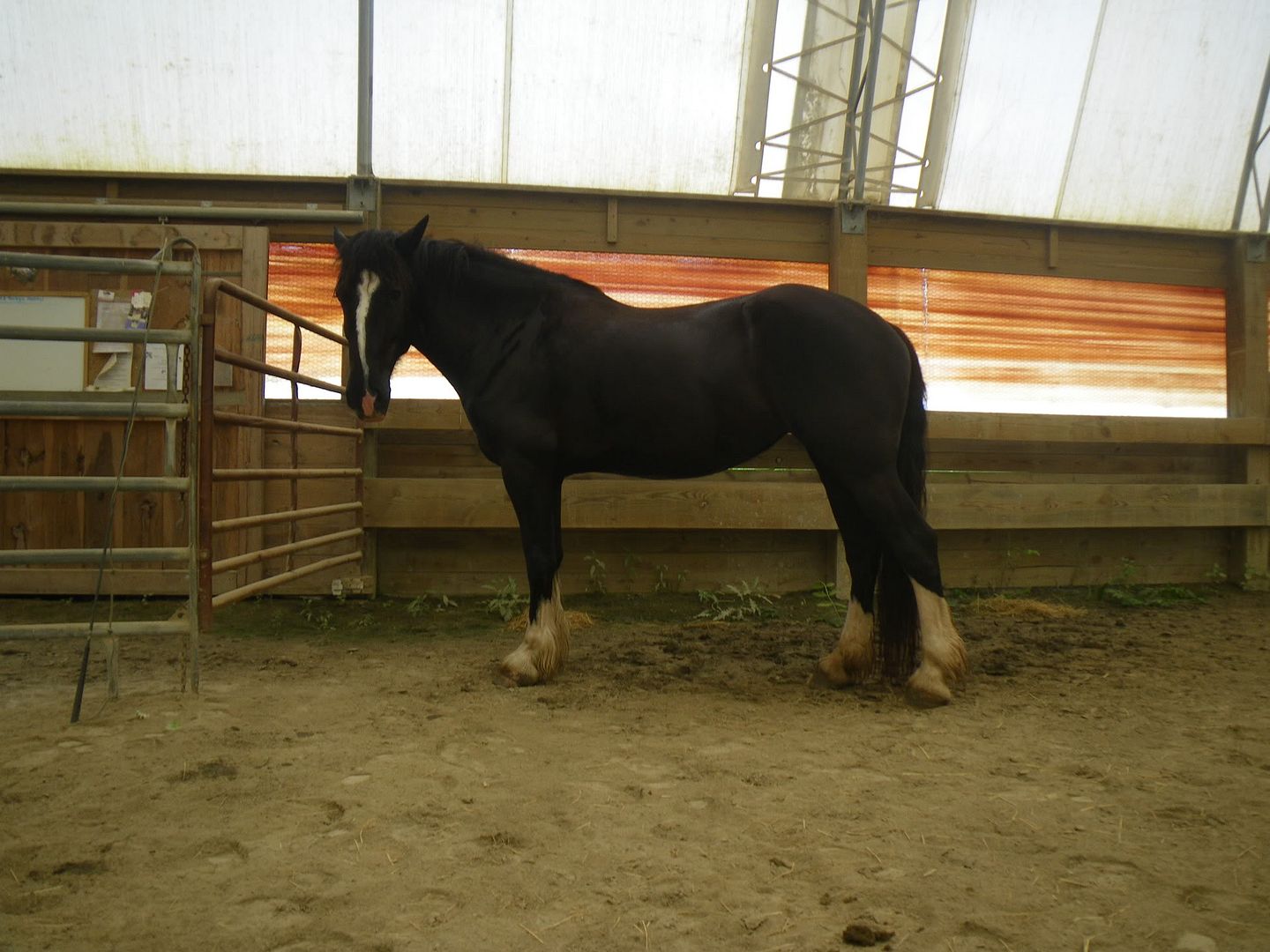 Here are some recent photos in the old saddle: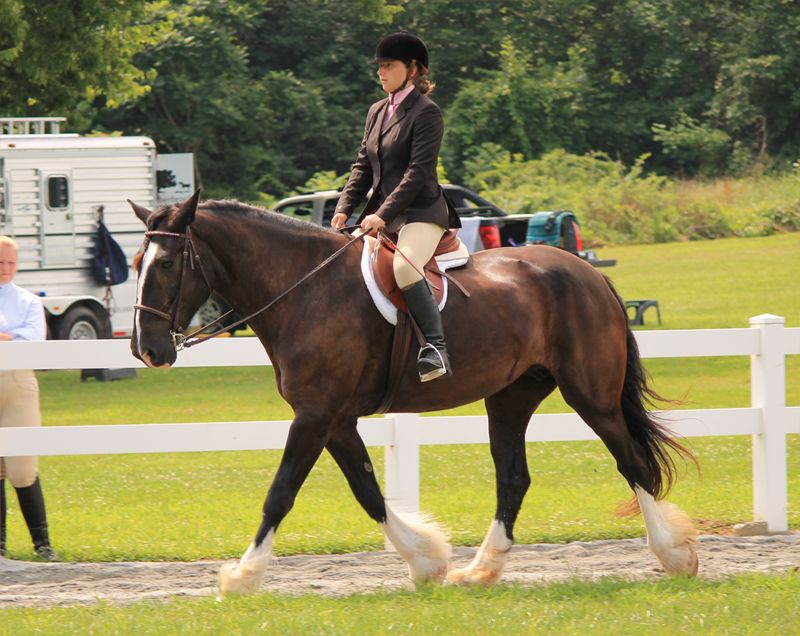 Here are very recent photos of Urs after we got the new saddle: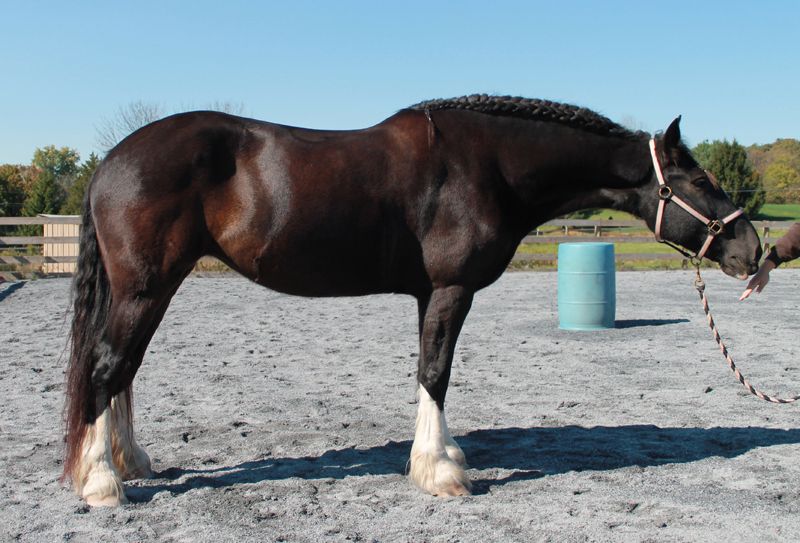 ---
---
Last edited by kiltsrhott; 10-27-2013 at

10:54 PM

.
ugh. My long post was just eaten by HF.
Ursula is GORGEOUS!
I won't rewrite my novel on Kenzie, my two year old filly, but if anyone is interested in the long story they can check out her threads. She has a lot of them! lol. Basically though, she came to the farm I worked at as a 14 month old with thrush, lice, worms, injuries, and she was a 1 on the body scale.
Picture of her when she came to us: (sorry about the edit, but the picture isn't mine although the horse is, and there are pictures of horses that don't belong to me in the backround so I didn't feel right posting it as it was)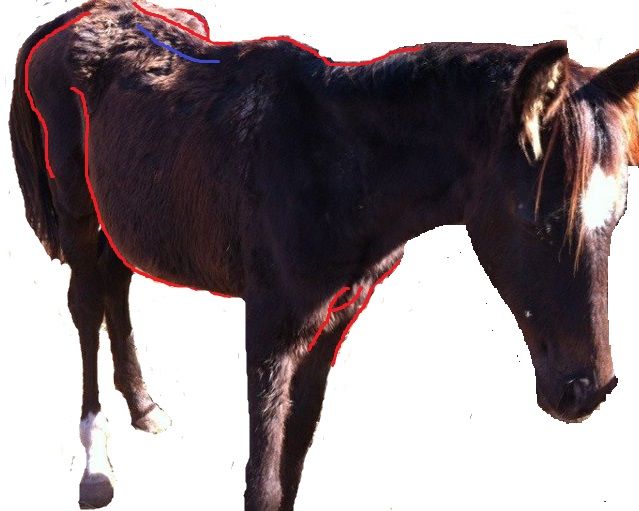 She nearly died when she contracted EHV but I spent almost 2 weeks sleeping in her stall and even longer nursing her back to health. She had only a 10% chance of living and stayed down in her stall for 5 days but miraculously survived. We then had to battle rehabbing her and she didn't even know how to lead on a halter so she had to be taught everything by me. I didn't own her until a few months ago but we've been through a heck of a lot together. Her ear was purposely severed by some monster who left a hate/warning note in her feed bucket and cut her on the day before Good Friday, and her ear is now permanently deformed and floppy. Miraculously though she can still use it for the most part! We battled extreme head shyness (gee I wonder why), fear of just about everything, and her being afraid to be caught for many months but she is now fully recovered, happy as a clam, and has superb ground manners! She just turned two and her favorite things are to have her giant ears scratched (crazy right?) and her belly rubbed. I did all of her rehabbing 'by myself' but I owe everything to the horse forum who helped me every step of the way. I'm just a 17 year old girl who had never rehabbed a horse before or trained it from scratch (though I'd worked with young horses before) and without them I would have done a lot of things wrong!
picture succession- sorry I don't remember the dates on them all.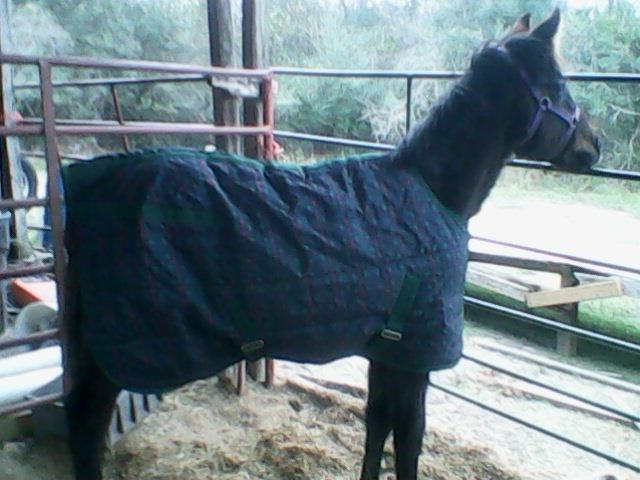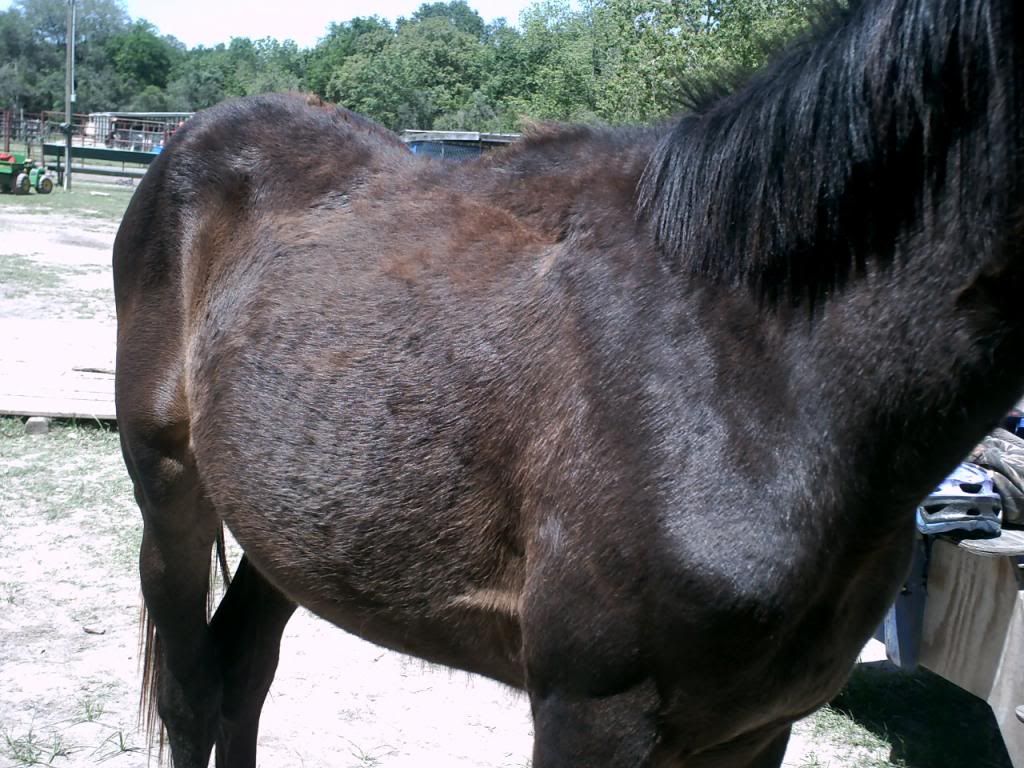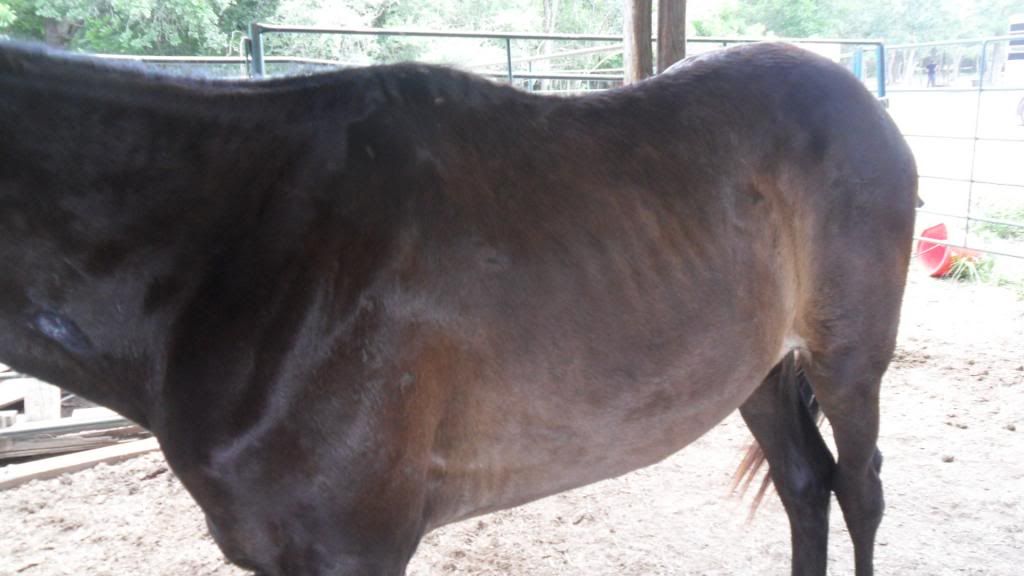 The ear: I couldn't get near enough to get above pictures of it.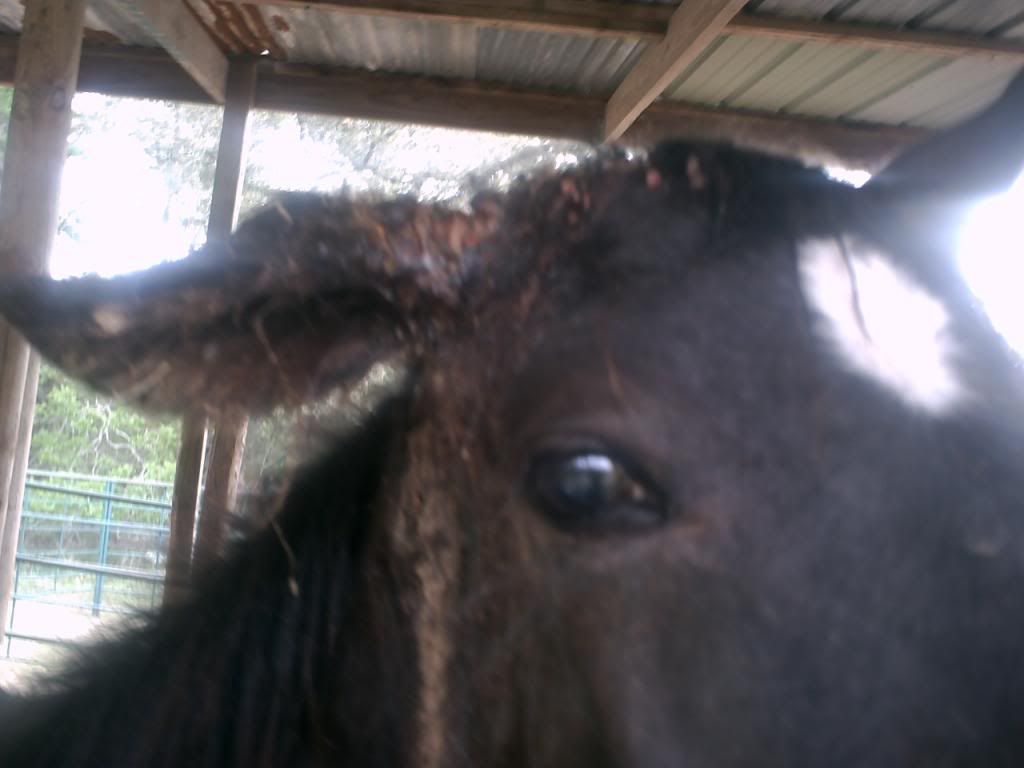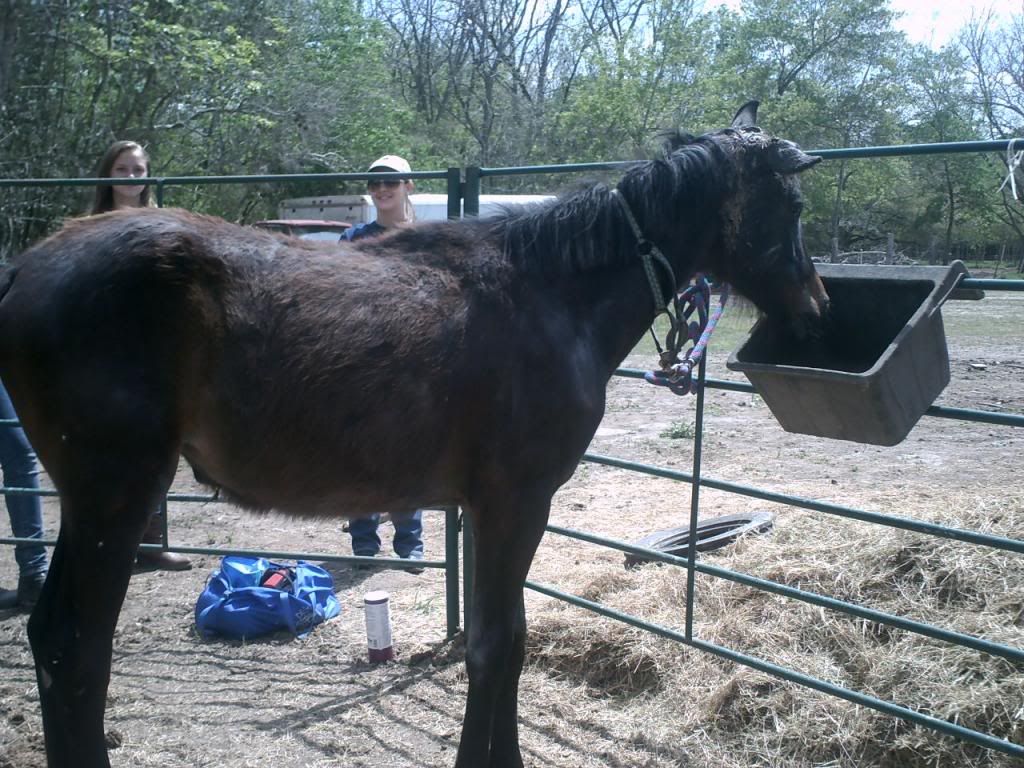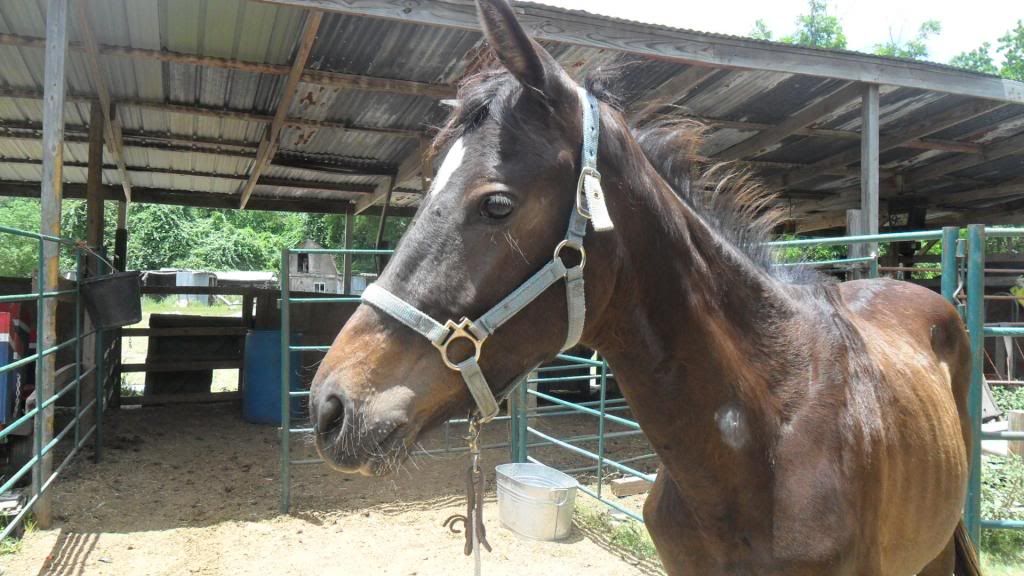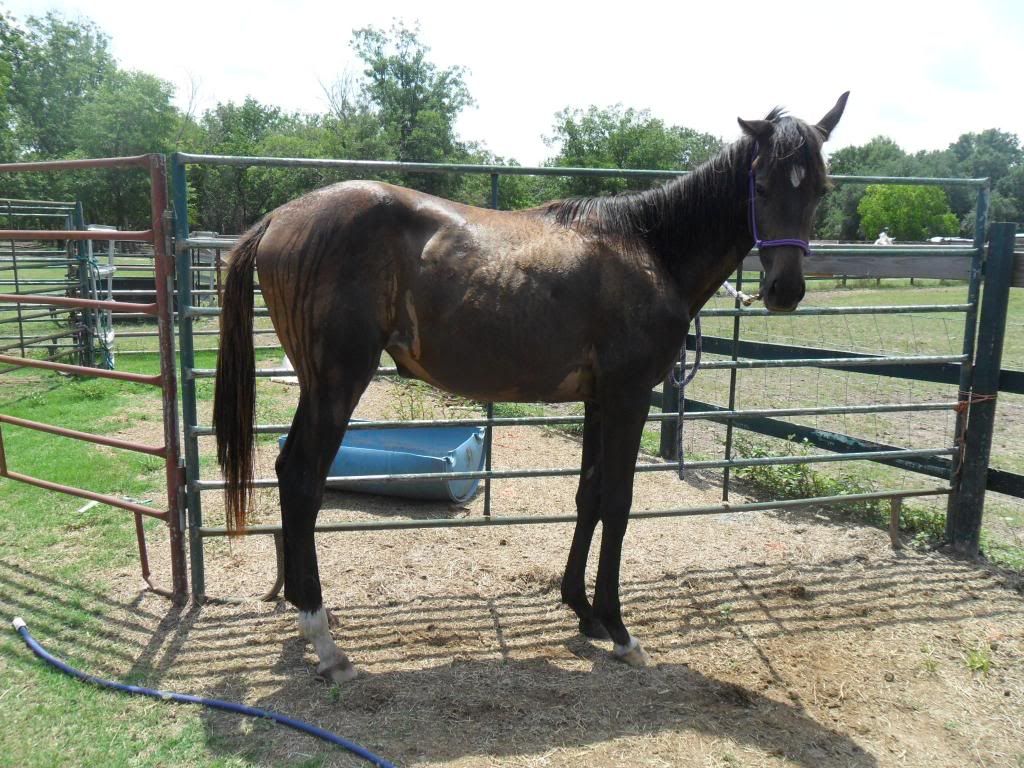 She has come a LONG ways and eats like...well...a horse! She went from 12.1-12.2hh and under 300 lbs less than a year ago to 14hh (still short but still growing too!) and almost 700 lbs!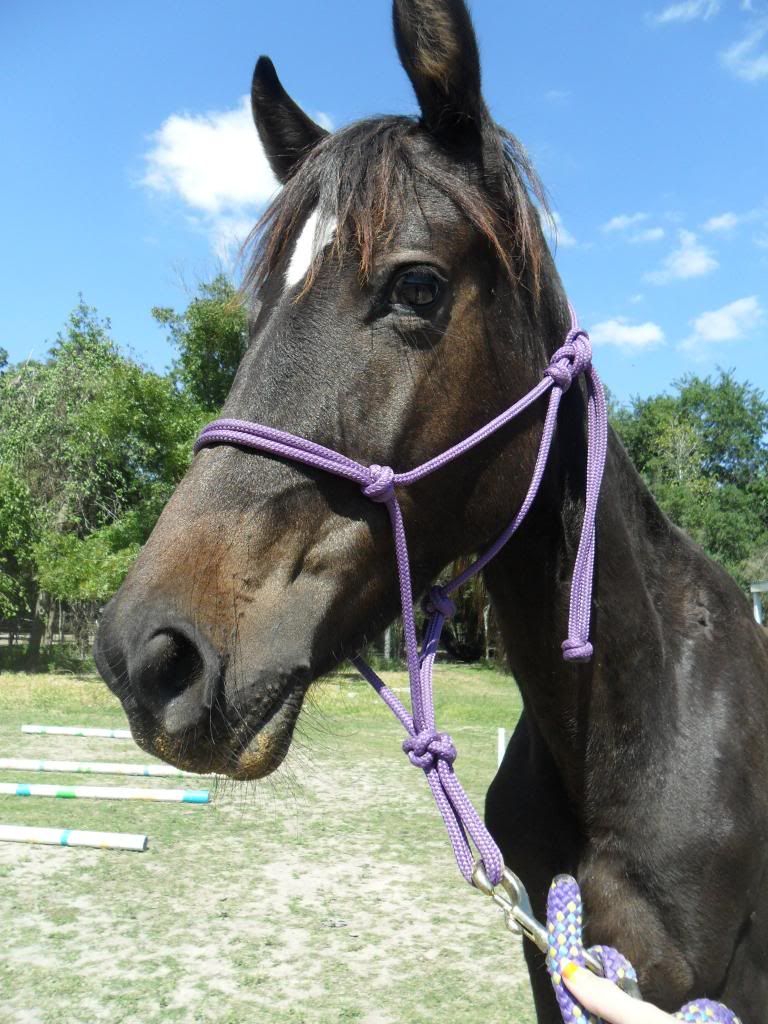 ---
Everyone in your life is meant to
be in your journey, but not all of
them are meant to stay till the end.