A Tribute to Your Horse/s
---
Saw this on another forum and thought I would start one over here too. Feel free to share your own.
There are days that pulling myself out of bed seems to be the hardest thing that could be asked of me, but you need me. So I do.

There are times when money is tight and a thought will flutter across my mind about how much money I'd have spare without you. And then I think of how your ears ***** up when I walk in the paddock and can't imagine not having you.

There are times when you will be having an atrocious manners day and I wonder whether it's all worth it, then you look at me with those big beautiful brown eyes and politely do as I've asked and we're okay again.

There are times when everything around me seems to be falling apart and you will just stand with me and let me cry on your shoulder.

Watching all of you dotted across the paddocks grazing, munching on the hay or even on a good day nickering at me, is the most soothing thing I could ask for.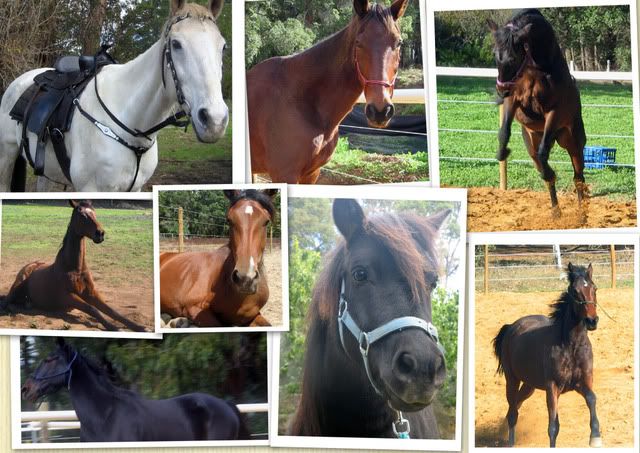 ---
Flirt-Hugo-Phoenix-Romance-Fanta-Nippa-Shiloh

Trojan 09.11.02 - 26.10.10 // Kody 01.09.89-25.06.12 // Rex 05.11.95-21.12.12

just bumping in case someone else wanted to add their own tribute to their horses
---
Flirt-Hugo-Phoenix-Romance-Fanta-Nippa-Shiloh

Trojan 09.11.02 - 26.10.10 // Kody 01.09.89-25.06.12 // Rex 05.11.95-21.12.12