Quote:
If your not jumping her you could ride her.
No, no jumping.
Quote:
what about un-named Gray Gelding? (did you name him?)
The un-named, got a name thanks to
Skyseternalangel
he is now known as Gibbs, Leroy Jethro Gibbs
He has an important job to do bringing me back to the saddle, such a sweetie so far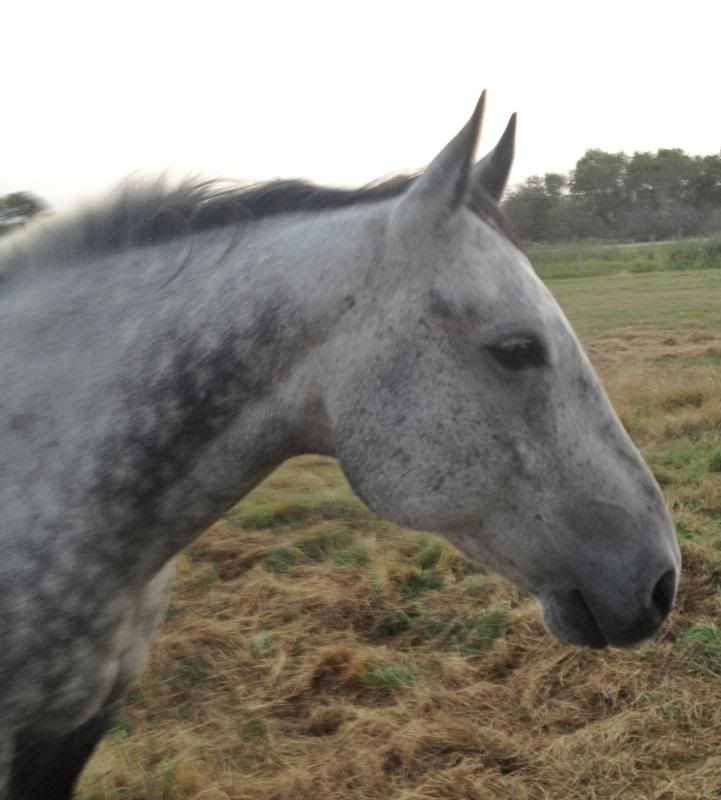 Quote:

So... Why don't you come join me in my quest to lose weight? You too can become a nasty angry whiny cranky wicked girl.... That's what my co-workers said about me today anyway... and it's only day 2 of the major diet....
Nasty whiny cranky? Moi????? never a bit
Trying to pluck up courage to stand on the scales in the morning, I had lost quite a bit, but having the family here for a month has undone the good I fear.....SIGH
---
"Never attribute to malice that which can be attributed to stupidity"
Well the race is officially on, Willow remains advertised and promoted by my trainer, my diet started this morning, if I get to 250 and she is still here, then I may just keep her, let fate decide.

*SIGH* 27 pounds to go.
---
"Never attribute to malice that which can be attributed to stupidity"