Update on Rocco with new pics! Our rescue offspring
---
We took Rocco and his mom to the vet yesterday to check on his legs. He was windswept and had surgery on 3 legs to help straighten them about 3 months ago. His legs haven't straightened out fully but the vet thinks that they will. He didn't think that doing more surgery was necessary.
While we were there, Rocco got vaccinated and did end up having a surgery. He got snipped. Poor little guy. He was going to be cut anyway even if mules are sterile. We didn't want him to get studly or issues with our other colt that isn't getting cut, at least for a couple years.
So for the pics:
Before: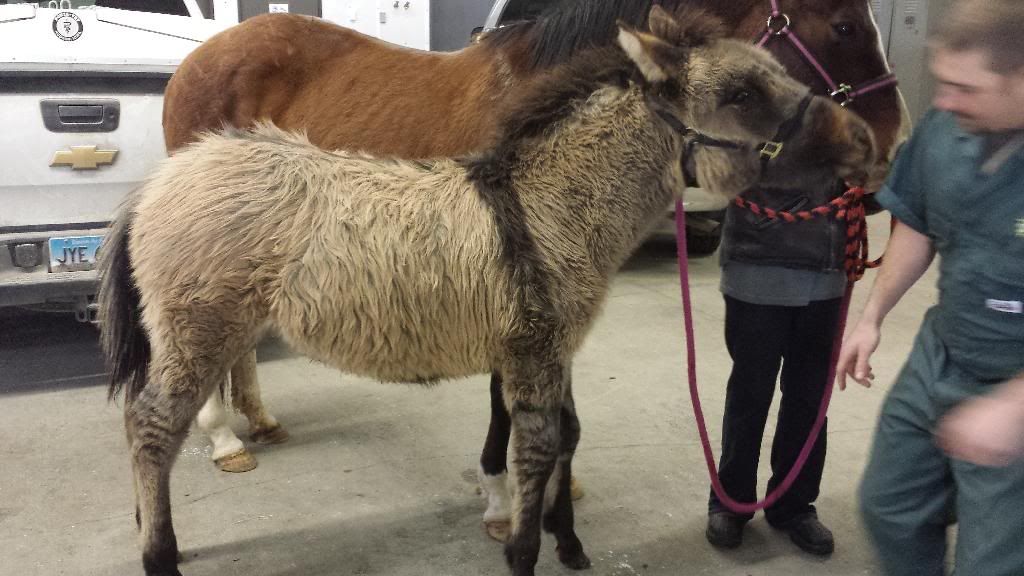 After: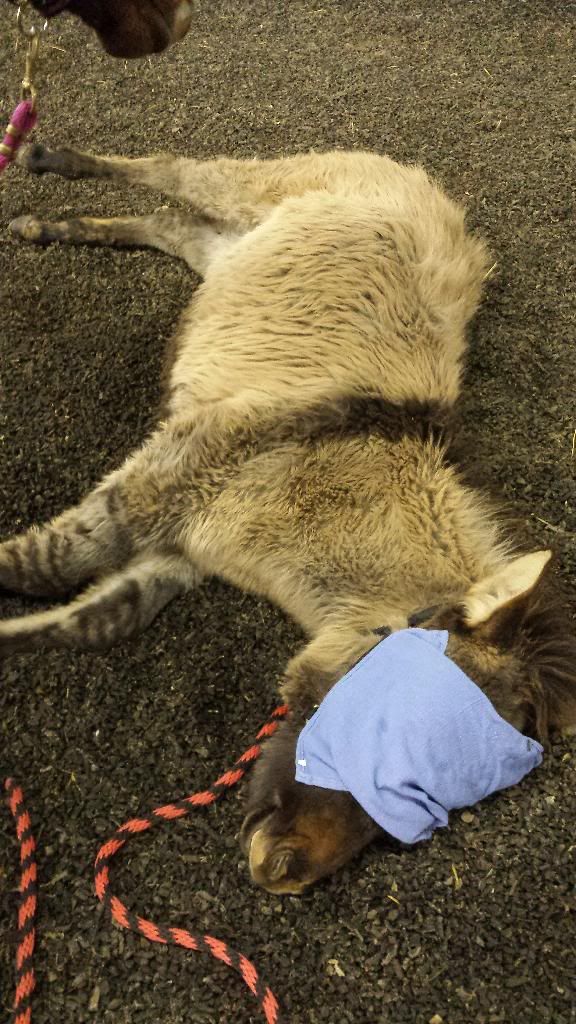 Posted via Mobile Device
lol, poor baby! He'll feel soo much better when he's all healed up. What a cute little fuzzy wuzzy!!!
---
Cowgirl up!