Discussion Starter
·
#1
·
Chloe and I shortly before starting dressage lessons:
By the way, the way she is going in this picture was considered a huge amazing improvement at the time. She would hold her head literally as high as she could in all gaits not long before this picture was taken.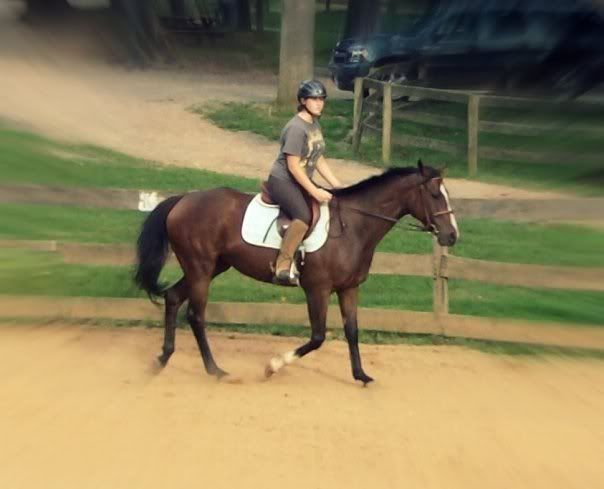 Taken today: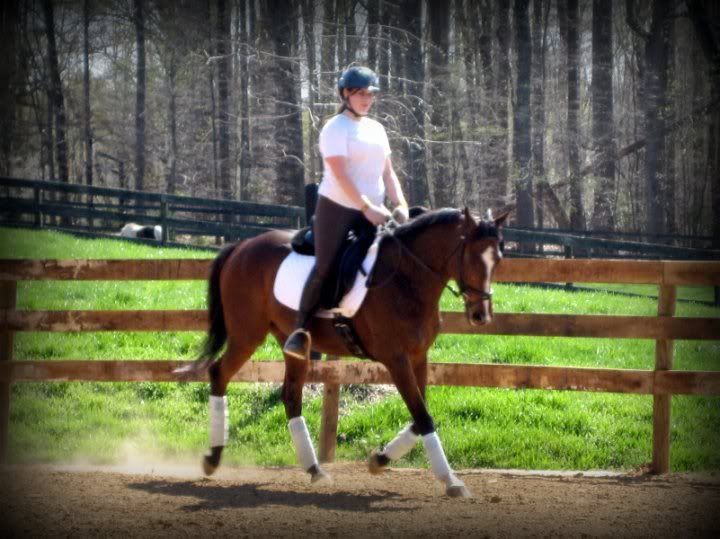 Pretty much the same timing/pose in her stride... but look at how much bigger her steps have gotten! She's actually reaching and using her hind end!
Anyways, I just thought I'd share. It's pretty cool to look back on old photographs and see just how far you've gotten in your training!
Let's see your horse's improvement in dressage!