Discussion Starter
·
#1
·
So, I know I've been really absent from HF, but I always feel like you guys are so supportive and full of awesome advice and you always seem excited whenever people post updates (including me) so here's an update for you!
If you remember, earlier this year I bought a little grey mare who'd been sitting in a pasture for 2 months after being pulled from race training. I'm happy to say she's really doing well, despite a few setbacks in the past 6 months. She's had an abscess, mysterious (and random) nosebleeds and in September she had a very nasty experience with colic that the vet was about 90% positive she would not walk away from without surgery (which is not an option for me, financially) that she ended up 100% recovering from. I've really enjoyed working with her, despite these bumps in the road, and I've got some photos for you!
First, here are some "then and now" photos.

August 6th vs. October 20th. I don't really have any earlier jumping photos of her.
Her first time out on cross country she was foot perfect. I mean, did not hesitate or blink at anything; water, banks, ditches...she did everything the first time without a lead. I was speechless, to be honest.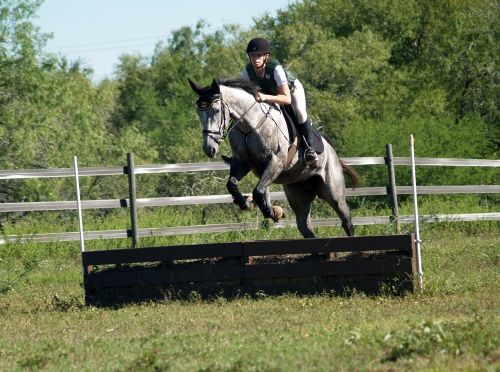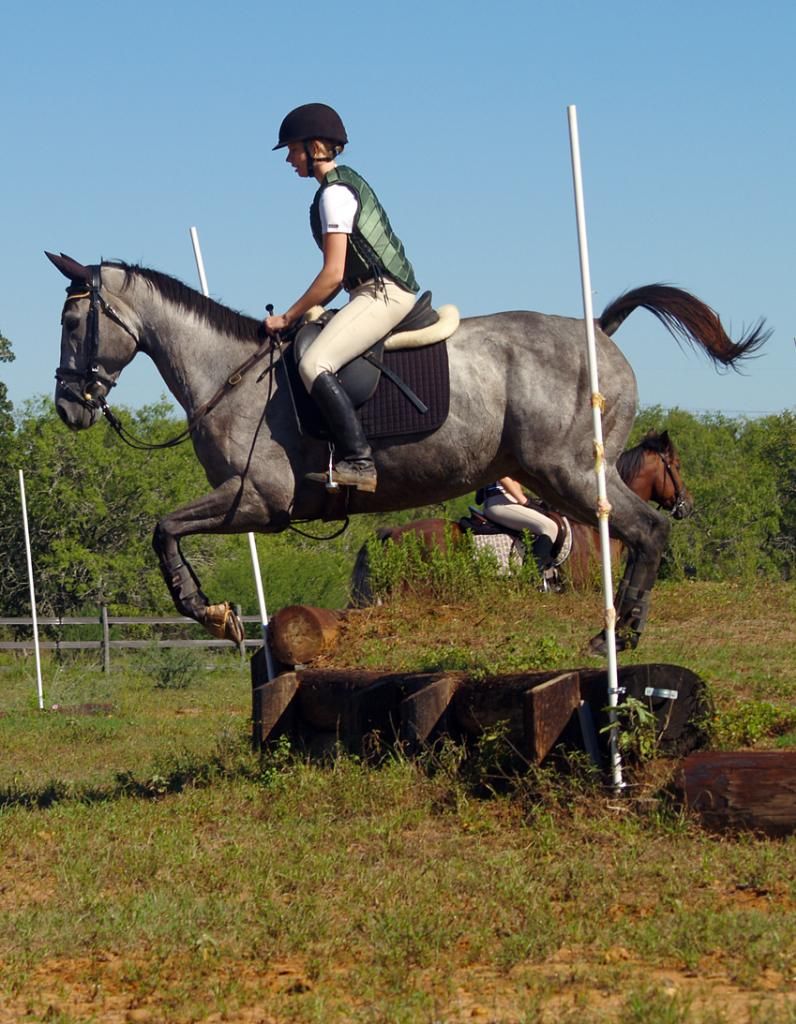 These last two are from today. She jumped a little corner for the first time as well as a single barrel on its side (did not get a photo of that one unfortunately). She's currently schooling 2'6"-2'9" courses and jumping 3'0" or 3'3" occasionally in our gridwork. The lattice rolltop is about 3'0" with the flowers on top.