*NOT SURE WHAT PLACE TO POST IN HOPING THIS IS THE RIGHT SPOT*
I'm looking for advice on what route to take with my mare. Some back ground information. Gracie is a 5-6 y/o 3/4 perch 1/4 QH cross. She mainly looks full perch but Ill never know for sure because shes a PMU. Heres where I need the advice. I've owned Gracie for over a year now and she is my second horse. I bought her because at the time I had a "thing" for drafts doing lower level dressage and jumping. Working with Gracie has been a chore itself. She is a very stubbern mare but I'm finally getting her to open up and am harnessing her energy in a positive way. Now that I have worked with her for a while I'm realizing shes not the horse I need. I'd like to be showing dressage this year and I don't think Gracie will ever be a "solid" low level dressage horse. It's not that she couldn't do it it's that she does not enjoy it. Her heart is in trails and jumping. So I'm at a stand still. Do I sell her? Continue training her with the help of my trainer? Or *no rude comments for this* breed her to her well bred TB stud and raise her baby to be my next show horse. IF IF IF I bred her I'd keep her and baby.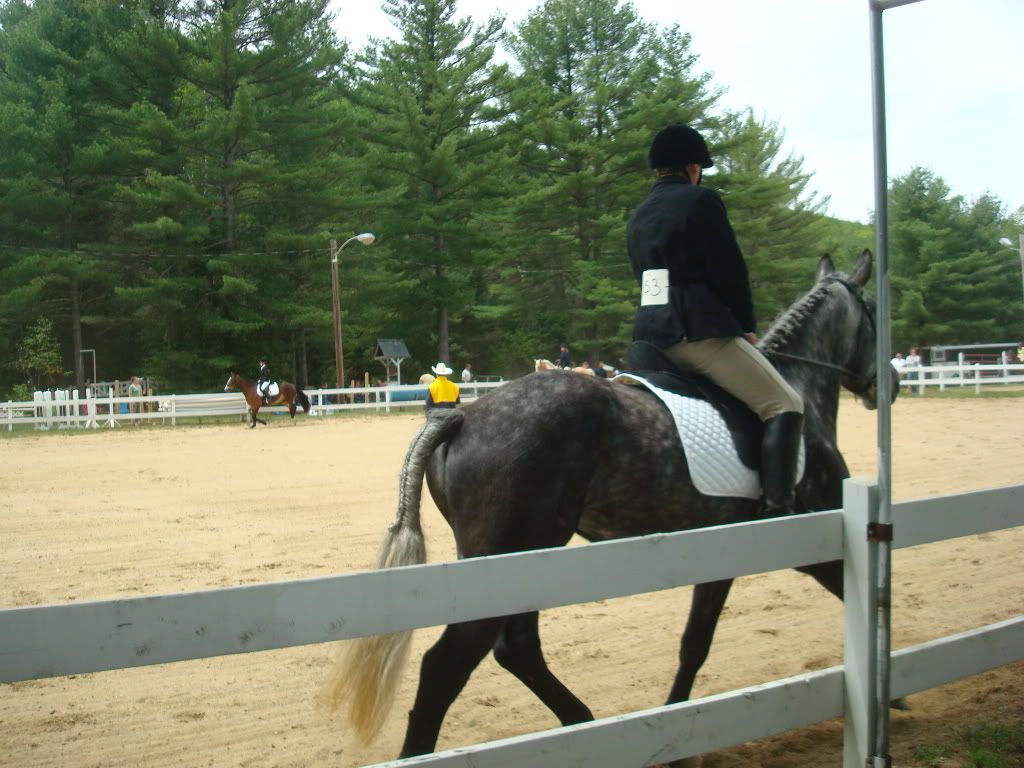 These are a few pictures to give you all an idea of who Gracie is!