Discussion Starter
·
#1
·
All right, let's give this a shot! I've been meaning to do this for a while, but with my parents being unable to understand the premise of a horse being square, photos have been difficult. None of these photos are 'perfect' confo pics, but they're pretty darn close! SO just make of them what you can, this is for curiousities sake.
Some background: 19y/o 16-16.1HH QH gelding. The majority of these photos are from March this year when I first started leasing him, and he feet were terrible. He also needed to gain some weight, and had very little muscle. The last photo is the most recent of the bunch, from May. FWIW I just plod with him
To test my own skills, I see: Ridiculously long back, undermuscled neck that ties in low, tied behind the knee, nice short cannons, and I can never decide is he's sickle hocked or bow legged, if either. Sometimes I think his hind end is a little unsubstantial, and his withers are kinda funky.
He's camped out in this one and leaning back slightly, but it's side on and relatively square.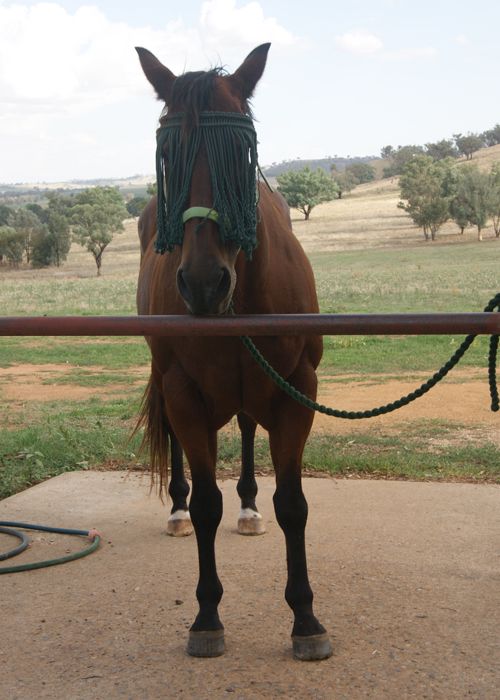 Sensitive content, not recommended for those under 18
Show Content