Discussion Starter
·
#1
·
I bought this mare in May of this year at auction (my hand just wouldn't stop). She was VERY underweight, wormy and kind of a very nasty minded mare. I picked her up for a measly $200 bucks, at auction I talked to her breeders, who operate a breeding farm where the mares are turned all year, raise their babies off the land and are only brought up to breed. So, this mare was virtually unhandled, and I think the handling she did have was very rough and aggressive, as she too was a very aggressive mare.
I'm happy to say since May, we've come leaps and bounds - mainly by not pushing her and allowing her to slowly decompress and understand I'm not out to get her. She's now up to weight, allows me to catch her out on my 20 acres (thank gooooddddnessss), we pick our feet up now, but don't hold them long (so we've yet to get a trim), she goes through most of her groundwork flawlessly, overall, she's developing into a nice mare overall. We've got a ways to go, but I'm glad she's mellowing out and opening up.
Her registered name is: Go Miss Snip Of Jaz AKA Envy - she's an '05 model
So, I've included day of purchase pictures, in between pictures and up to date pictures. I'd appreciate if you could give her a good 'once over' and let me know what you think of her.
Thanks -
At auction:
Never a # again:
First picture home:
In the midst of getting her up to weight and worked with: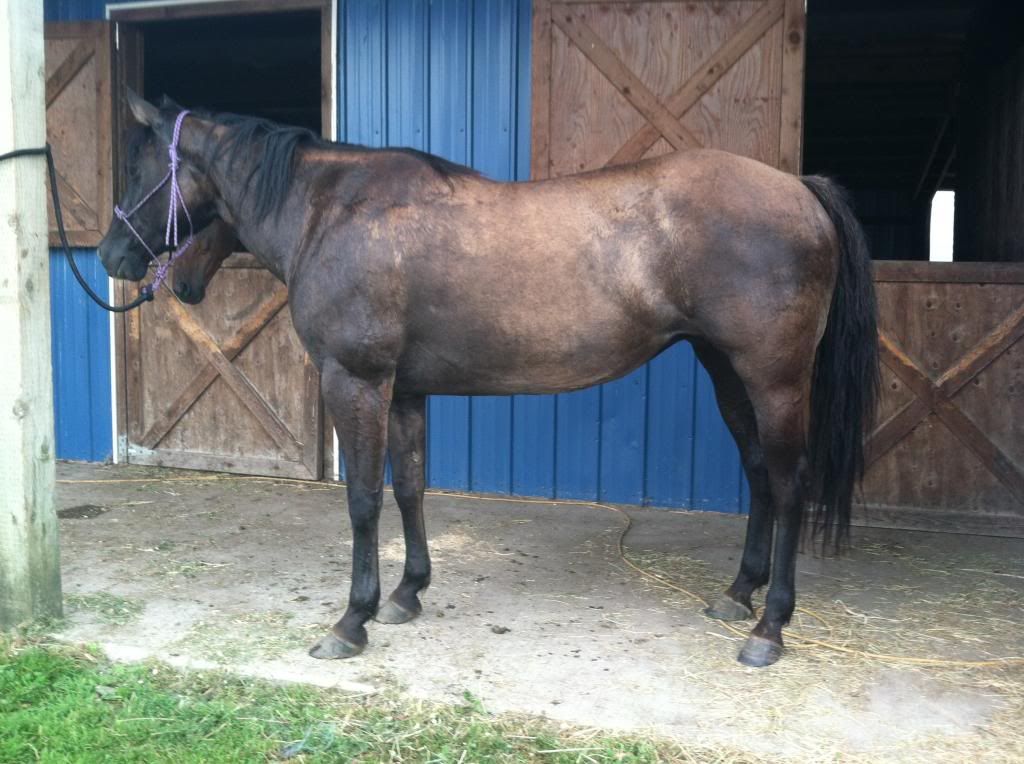 Now/Recent: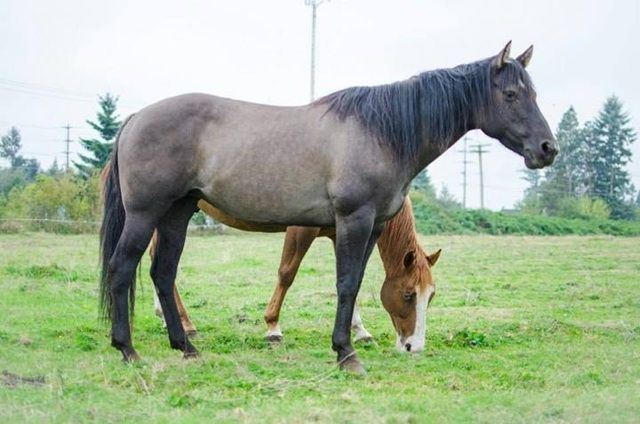 I think her neck is really shaping up, and overall she's starting to look a whole heck of a lot better.
Let me know what you all think