Discussion Starter
·
#1
·
This is Kenzie as most of you know. The picture was actually taken about a month and a half ago, before I moved her, so she wasn't QUITE two yet. I'm going to attempt to get some better pictures once it stops raining here...she is a total mud ball right now. Its just one picture since I didn't originally intend it for critique, but lets see if you guys can pick anything out about her since she was actually showing a little bit of the hidden swan underneath her ugly duckling stage at that time xD if you can't work with the picture, I'll just update this thread with better ones (and some back/front views) in a few days.
I'm not going to add any of her ugly duckling photos in hopes that she's going to look something like this when its all said and done. lol.
Anyways, info you might need to know. ~24 months old, came from a very neglectful situation (hence her ear), just now at her proper weight. She's on the sort side at 14hh, but has put 3 inches on in the last 3 months so here's hoping she isn't going to end up being a pony-thoroughbred! Unregistered but from registered parents, racing bred.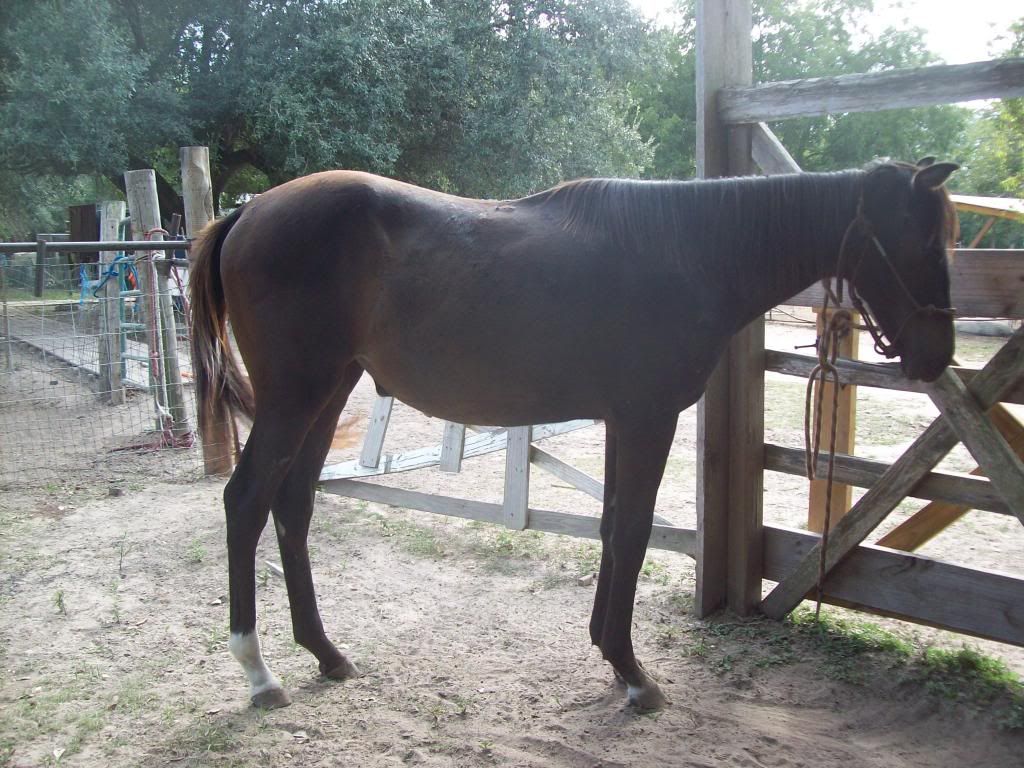 I'm fairly sure I know her faults, but its always hard to pick them out on your own horse