Here are the beach pictures that I promised!!!! Sorry it took so long!
We were both having a lot of fun! You can see the saddle slipped WAY forward [girth was loosened somehow]
Investigating
YUMM salt water
Me being overly happy [and soaked]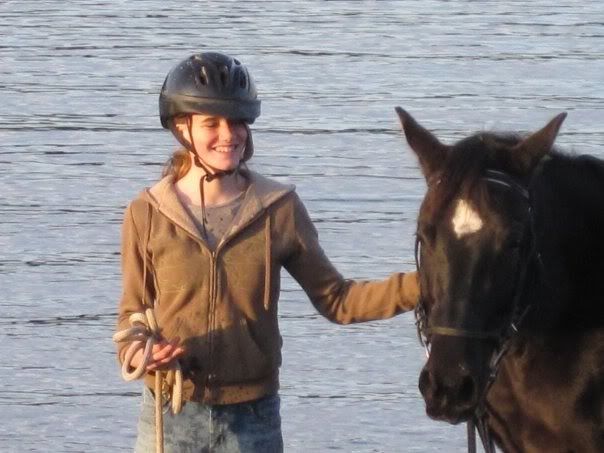 I thought this was really pretty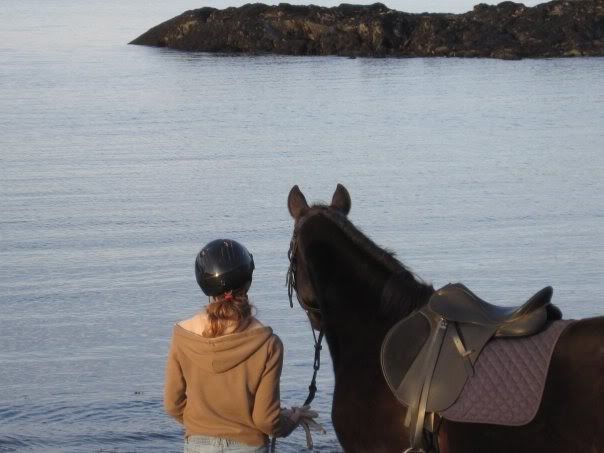 And her being a little RB cause the cold water hit her under her tail when seh got a little deeper
She didnt run me over she was good and swurved around me!!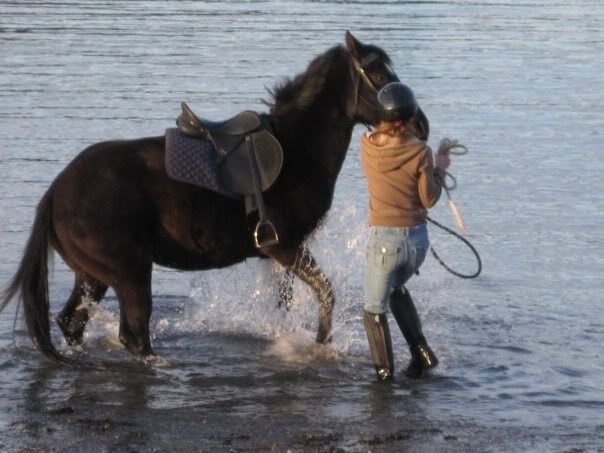 I really cant wait for the day I swim with her!!