Discussion Starter
·
#1
·
I'm not sure how to word this one, so I'm jumping straight in. Be aware I am typing upset and angry, something I try not to do as a rule, but I beyond upset this morning, and ask you to help me make sense of it.
As a community of plus size riders should we be above criticisms? On this board we are a small part of a bigger board, so everyone who cares to can look and see and have input, and we know that some of it is not so positive.
My question is:
As long as you are polite and truthful, should you give honest feed back on what you see?
While I agree as plus size riders we should be supportive of each other, but underneath it all, literally, is a horse who is carrying us, and to me they are the important part of the equation.
In my view, we should be treated and measured like other riders, we are NOT above criticism because we are big, in fact properly fitting tack, correct riding, right choice of horse, all these things are magnified by having a plus sized rider in the mix.
SO to me:
"Your fat *** should not be riding"
"There is no horse in the world that would carry you"
"Put down the donuts and lose the weight fatty"
Are all not helpful, BUT
"I'm sorry, but I believe that horse is just not big enough for you."
"If you are going to ride, then you would be better off in a bigger saddle"
"I don't think you should jump that horse at your current weight."
Are generally fair game.
I'm sharing this photo that is widely available on the web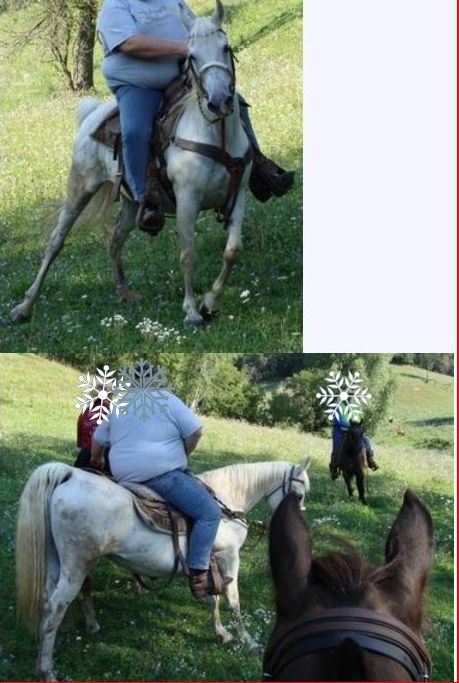 If this guy was a member here asking about his horse would any one say that they are OK? I couldn't.
Making it personal and using my own pics, just for illustration.
Willow and I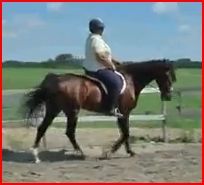 Some people were very rude about me riding her, those who thought it was OK (ish) rightly pointed out that my 17" saddle and I were no longer suited to each other, some people were fine.
She looks far better with her new owner
The Awesome Mr Gibbs, is not tall, but is square, and I'm riding him in my western saddle, much better fit, and while there will be those who don't like it, I will be riding him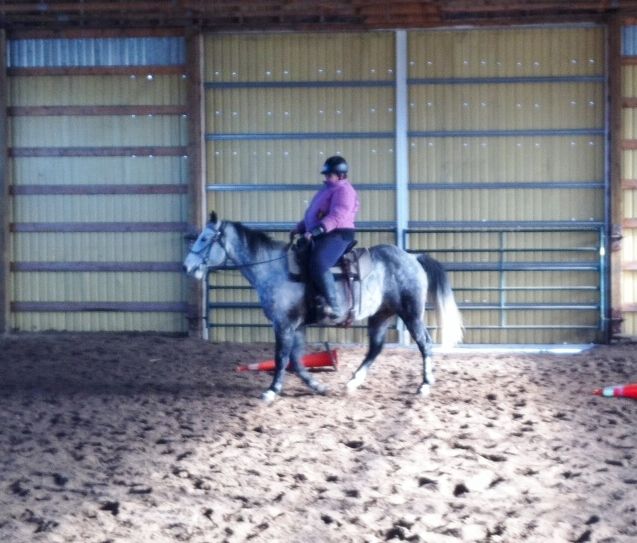 Then we get to my constant question, my Emmy
She is happier with me in the Western rather than the English, the extra weight of the saddle is balanced by the increase in weight bearing area. I am 50/50 over riding her (and it is a moot point until I get some Gibbs miles under my belt) but would hope and trust that the plus size riders would have more thought of her well being, than mine when saying yeah or nay to riding her.
If we are always saying, "Oh you look fine" then we are not being supportive, we are being ostriches, and hiding our head in teh sand.