First ride at home
8 months out of the saddle and on a breaker that I know can REALLY buck.... the 'oh sh**' strap was well and truly fastened to my saddle and I was quite happy to hook a couple of fingers under it
More for a consistent contact for him, I don't trust that I'm going to be riding well enough to stay quiet. I have also come to the realisation that although I love body building... having to squeeze back into a pair of breeches with massive thighs is not an easy feat... maybe I'd better cut back on legs :shock: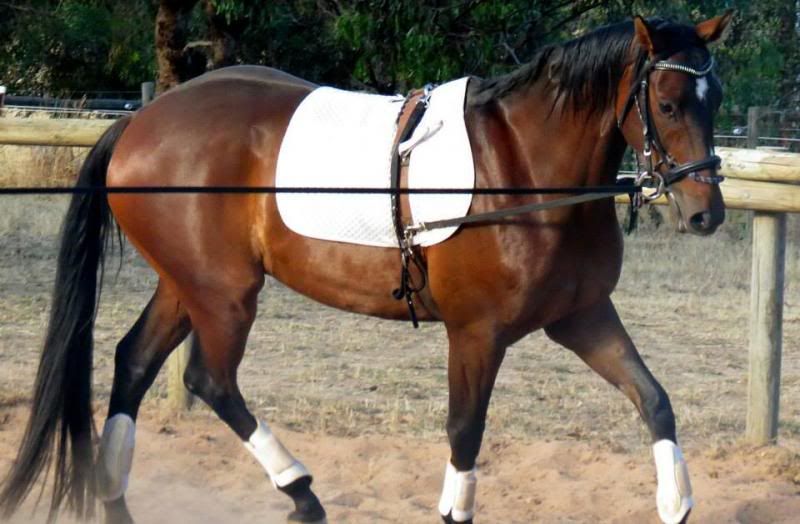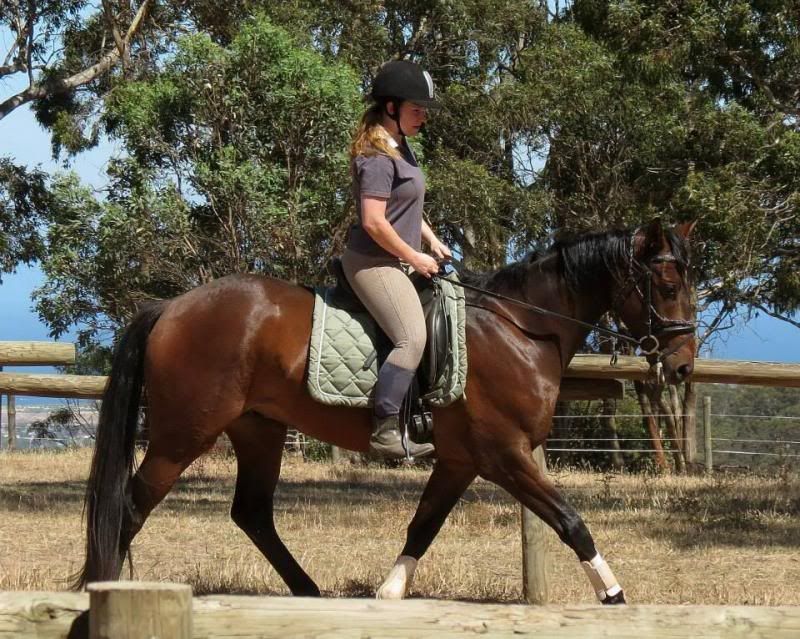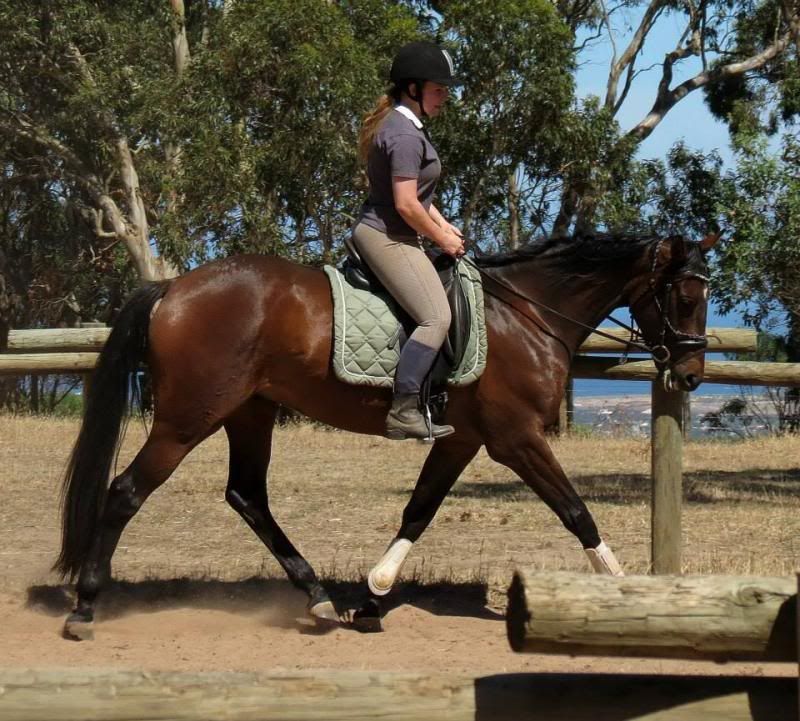 I didn't canter him under saddle today, his canter is still very unbalanced on the lunge so I'll keep working him in side reins to get his confidence and balance improved before I ask for it under saddle.
Having a play in the arena afterwards.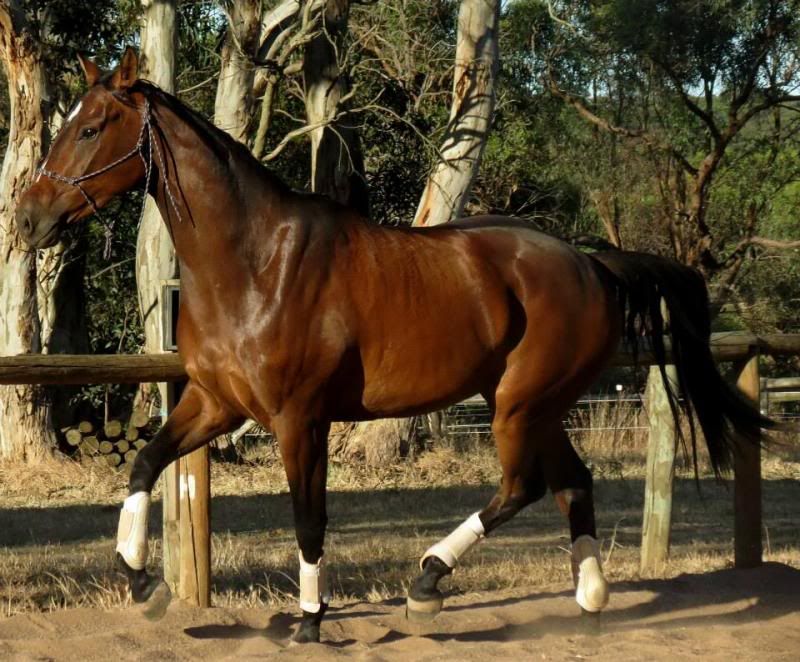 [/URL]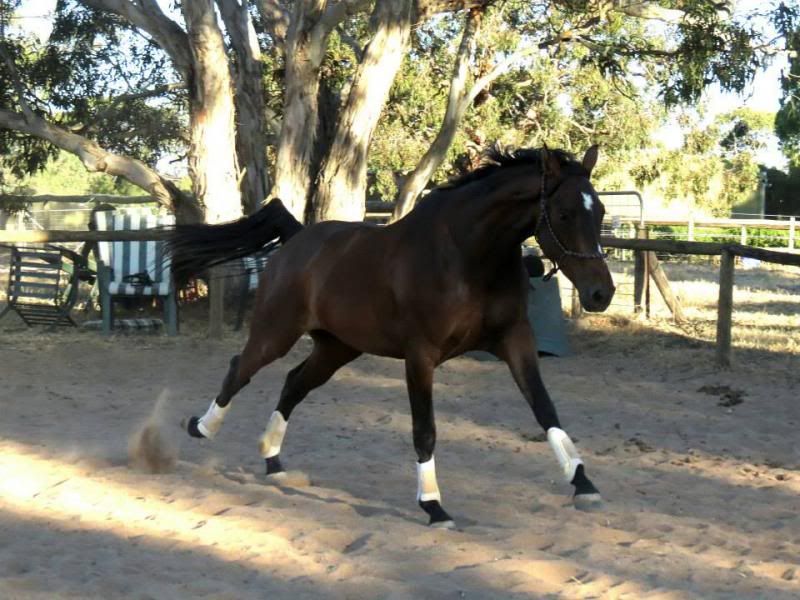 [/URL]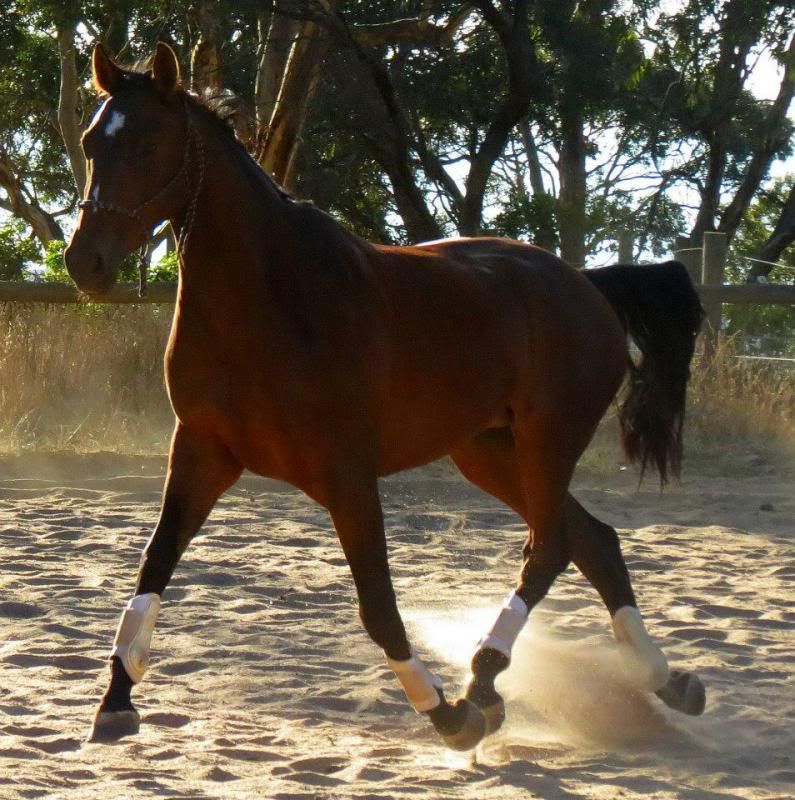 [/URL]
[/URL]