Discussion Starter
·
#1
·
So found out today Brandi is 14 days. Yay!!
We'll check her again at 28 days to make sure she kept it, but I'm sure she will. How lucky is that though, maiden mare catching first time, and it was her first real heat of the season
I figured it'd be fun to make some predictions on things like gender, colour, markings, and due date.
We bred her on April 25th and she's maiden.
Here's some pictures of mommy and daddy.
Brandi, 14.1hh liver chestnut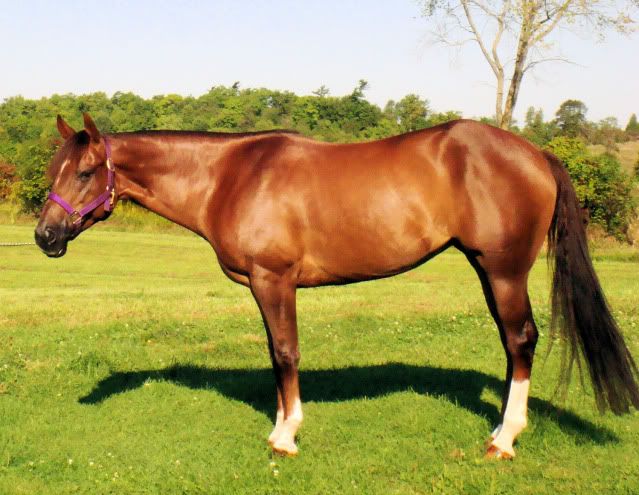 Spooks Gotta Gun, 15hh, bay overo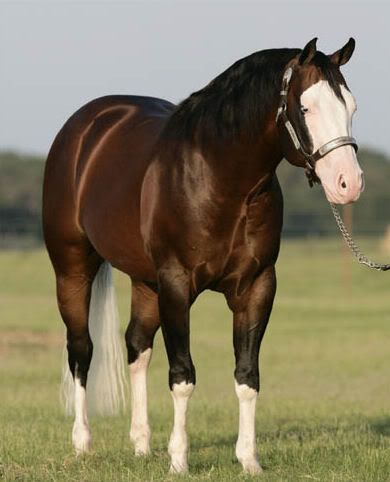 My mom was talking to Spooks Gotta Gun's owner (they show at our reining shows) and he said that 23 out of 27 babies born on his farm in Oklahoma this year had bald faces.
I'm so excited for the baby, hopefully everything goes well.