Cricket got turned out yesterday before we decided to work in the arena. She's been doing so great in her ground manners. I'm very proud of her. She's even getting fatter. She needs more muscle, but we're working on it.
This is how she looks before she attacks...
Bucking. I'm sad that it cut out her legs. She was totally off the ground =D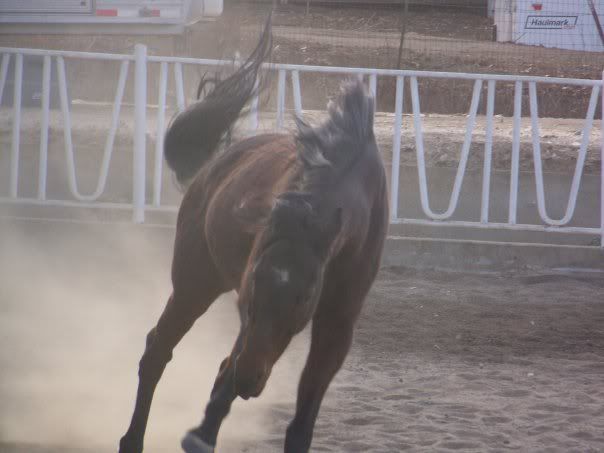 Haulin'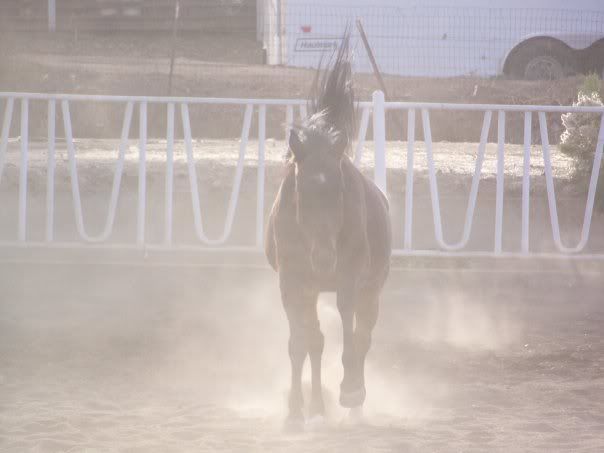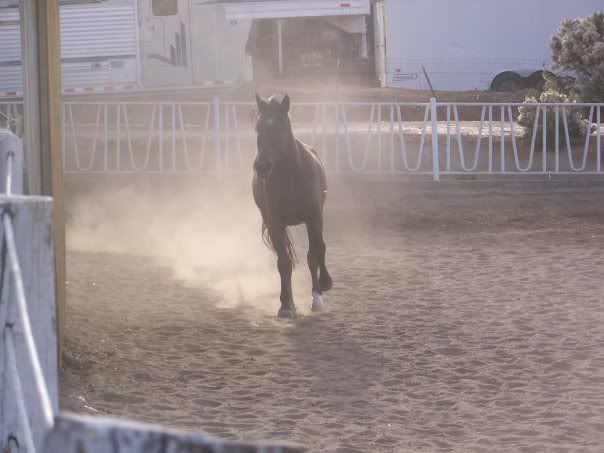 Okay Momma... I'm ready to work now.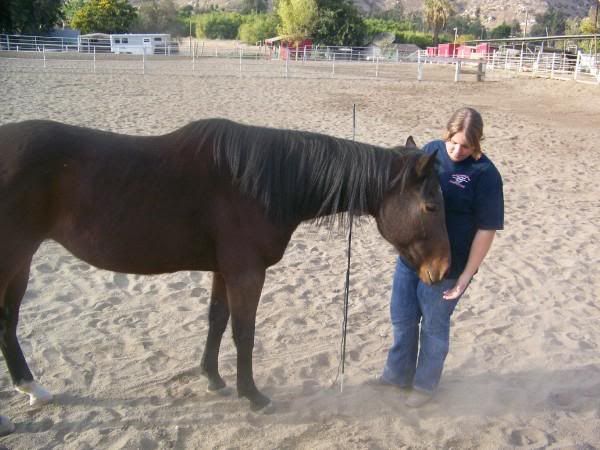 HAHA! Kidding =P
Alright. Down to buisness.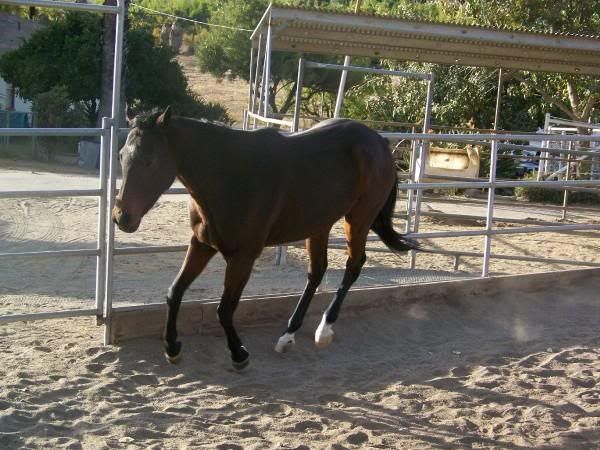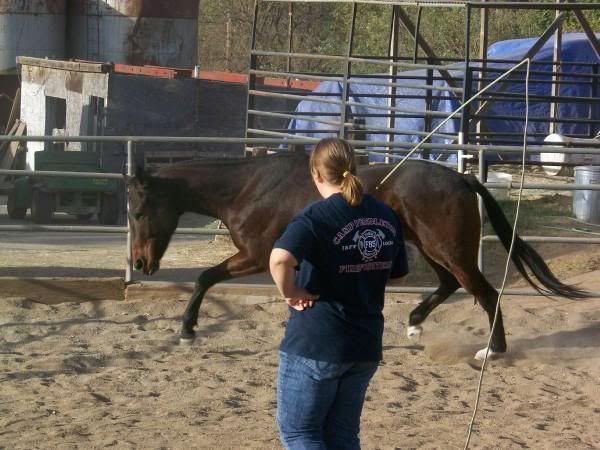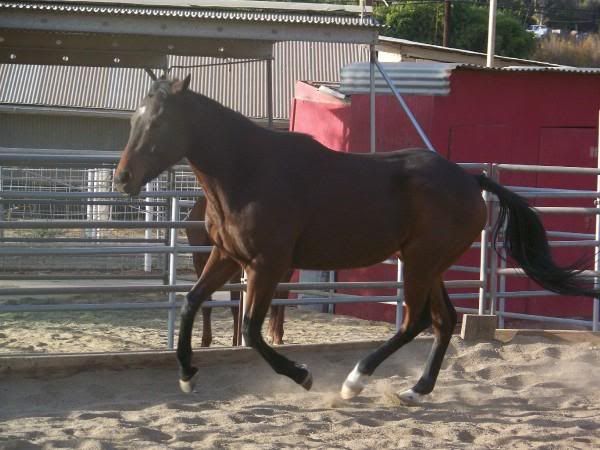 Gotta say hello to my boyfriend before we leave! Gosh mom...
Silly girl <3