Discussion Starter
·
#1
·
Background:
I have always been riding for fun for 15 years - I got lessons when I was six in Western moved up to English did a few hunter shows.
I stopped riding in highschool and throughout college - once I got my first house and a job I found a woman in the area I moved to who needed a person to help break her TB/Belgian.
I took the challenge even though I havent rode in years - Me and this horse clicked. The woman ended up selling her and got a push button lesson horse for her and her son to ride - I got extremely bored.
I figured while I have the money and time its now or never to get my own horse.
Thats where I went on a big search - I ended up finding Hero on craigslist - he was skin and bones. I took things a little fast with him and never really took the time to train him right (I was doing everything out of having fun)
Now we moved to a new barn I havent had a chance to ride so this spring I want to do it right and get him moving out correctly.
Just wondering by next year if we could compete in some small competitions in Eventing.
He is on the smaller side at 15h but has the TB heart to work.
My training plan with him (withouth a trainer
)
Get him moving into the bit and improve his hind for tracking up
Work on his roundness and consitancy
Grid work his jumping is slopping hence why we dont do it often
These are some photos but he is very out of shape (off for 3 months with weather) so he wasnt tracking up at all (
I also need help with that!! advice would be great
)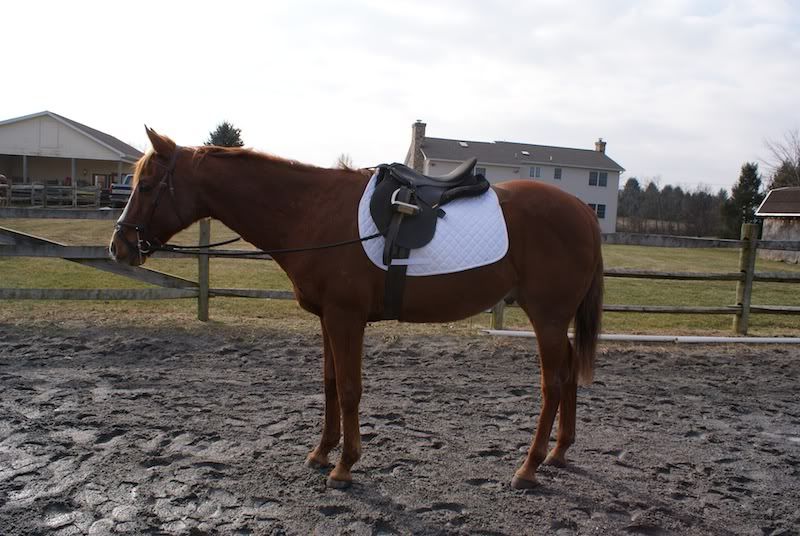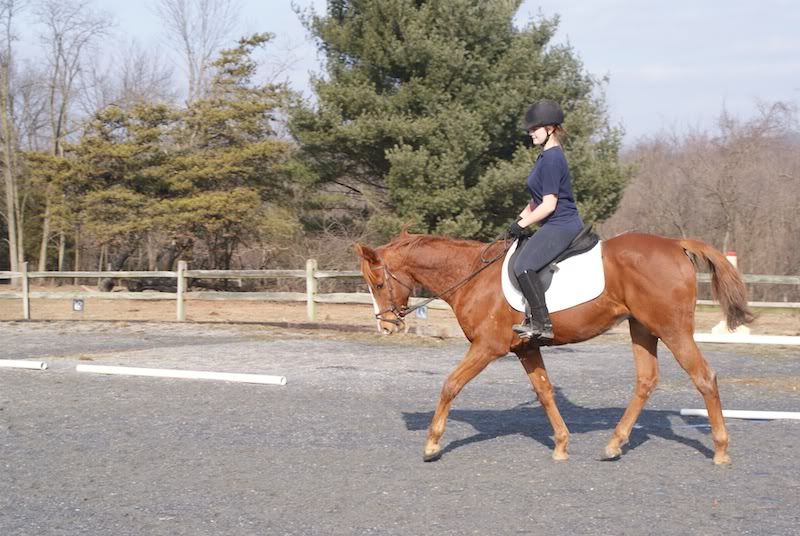 His horrible jumping that needs work (from March)
A crappy screen shot of him actually jumping
Thanks for the help!
Oh here is a photo to reference his ugly confirmation before